We are lucky to have a farm just up the street from us – a farm known for their mini golf, driving range, batting cages, ahh-mazing ice cream and lots of animals to visit with!
We go here several times a month since we buy Gracie's milk from them. I love knowing exactly where her milk comes from, and supporting a local family business. It's also a nice, relatively inexpensive activity to do on a nice day!
We started with hanging out at the driving range while Keith hit a bucket of balls. I know she's only two, but Gracie LOVES to hit the ball too. It's so cute watching Keith try to show her how to hold the club and swing, and all she wants to do is wave the club around and throw golf balls! FORE!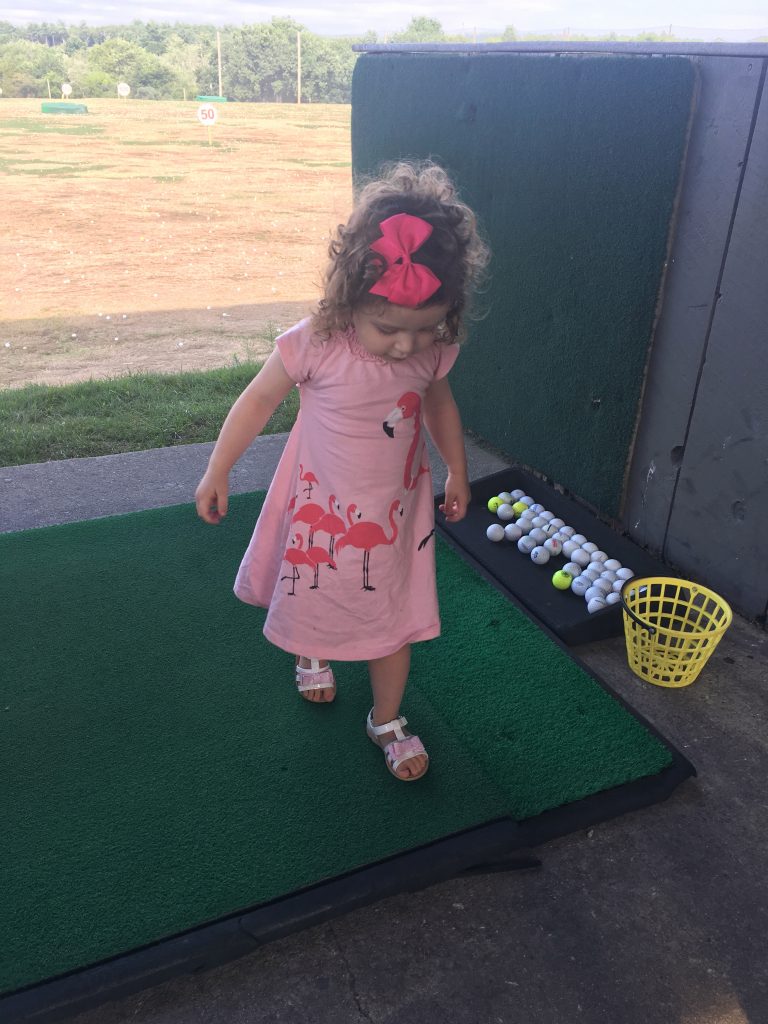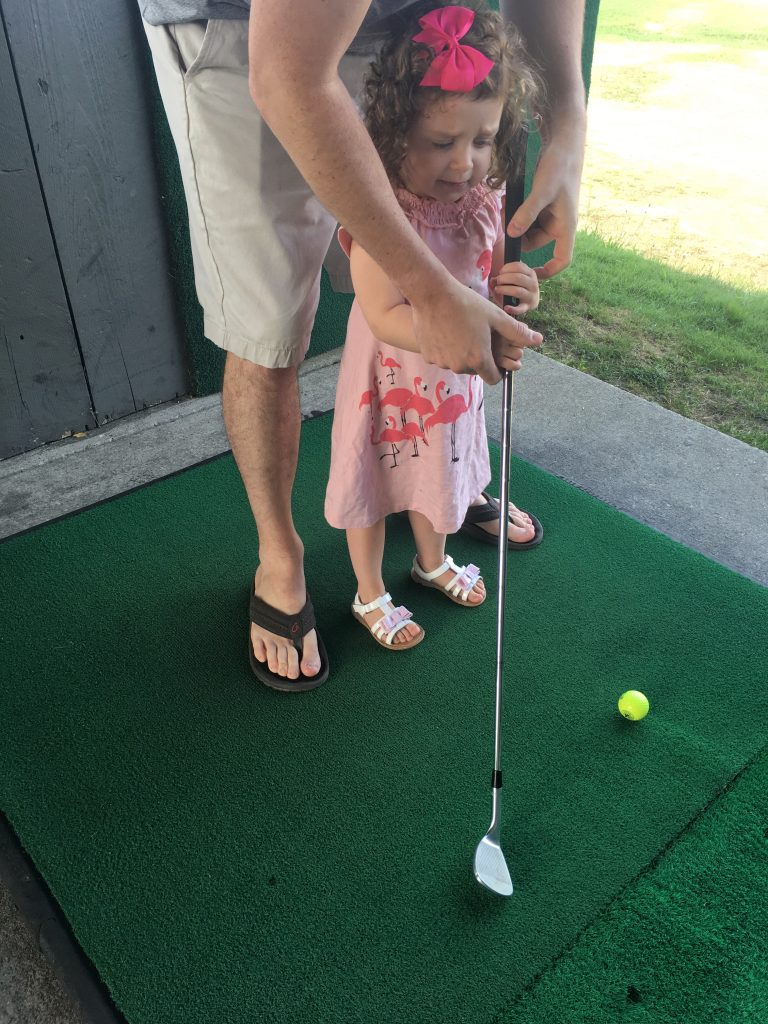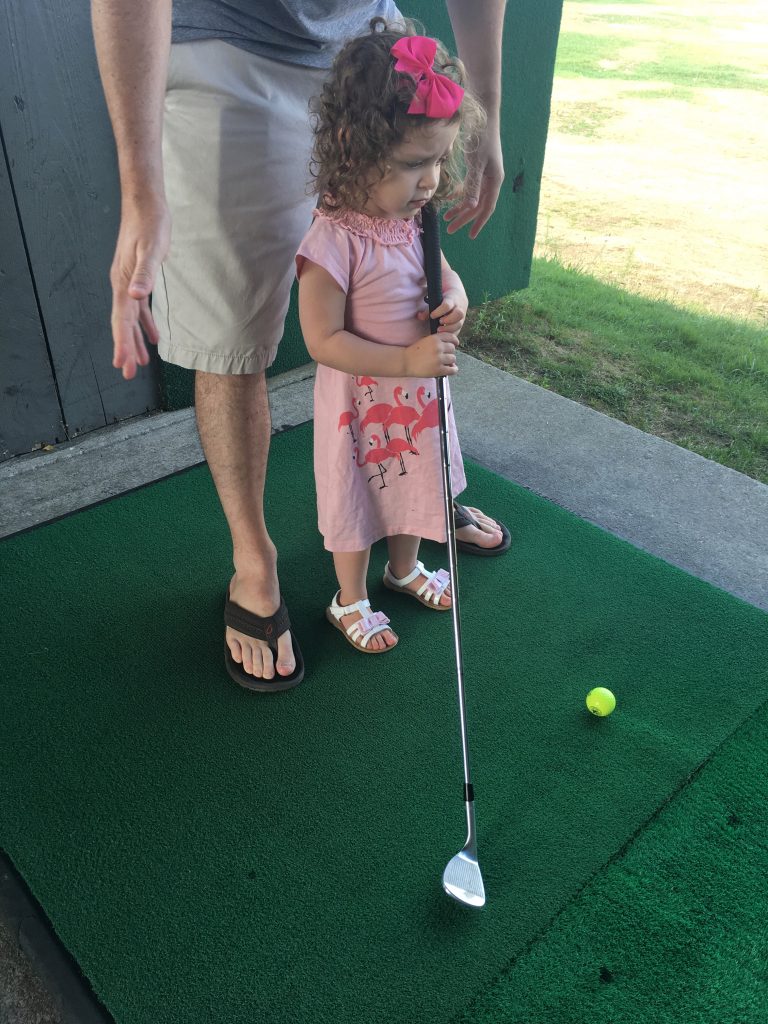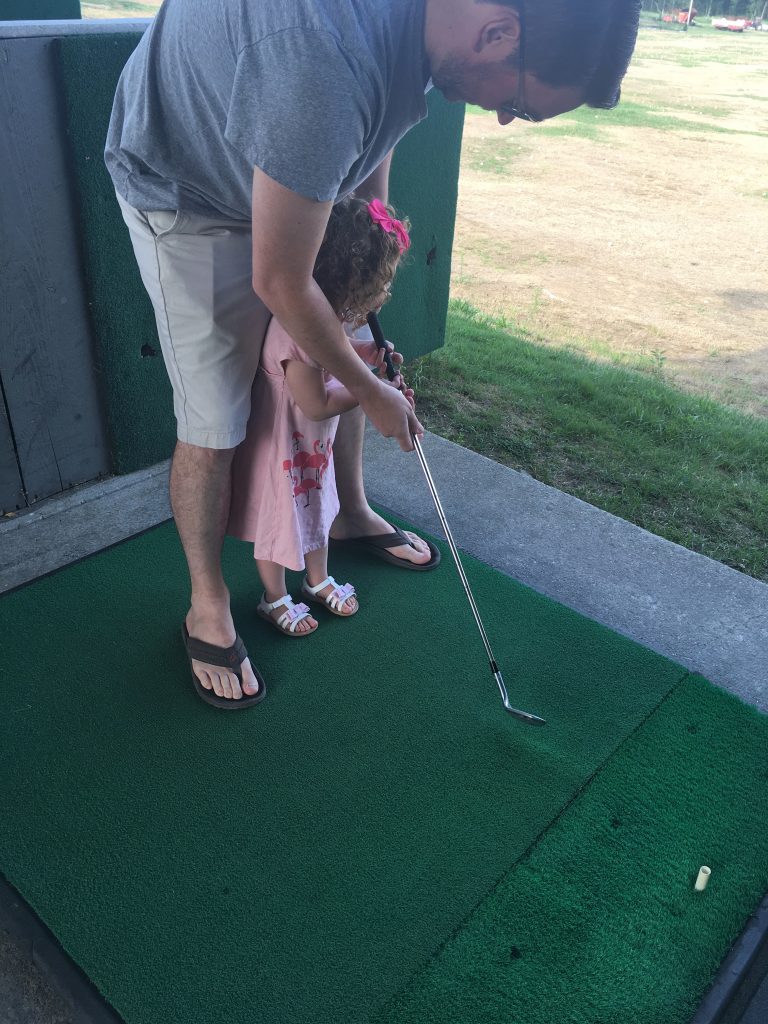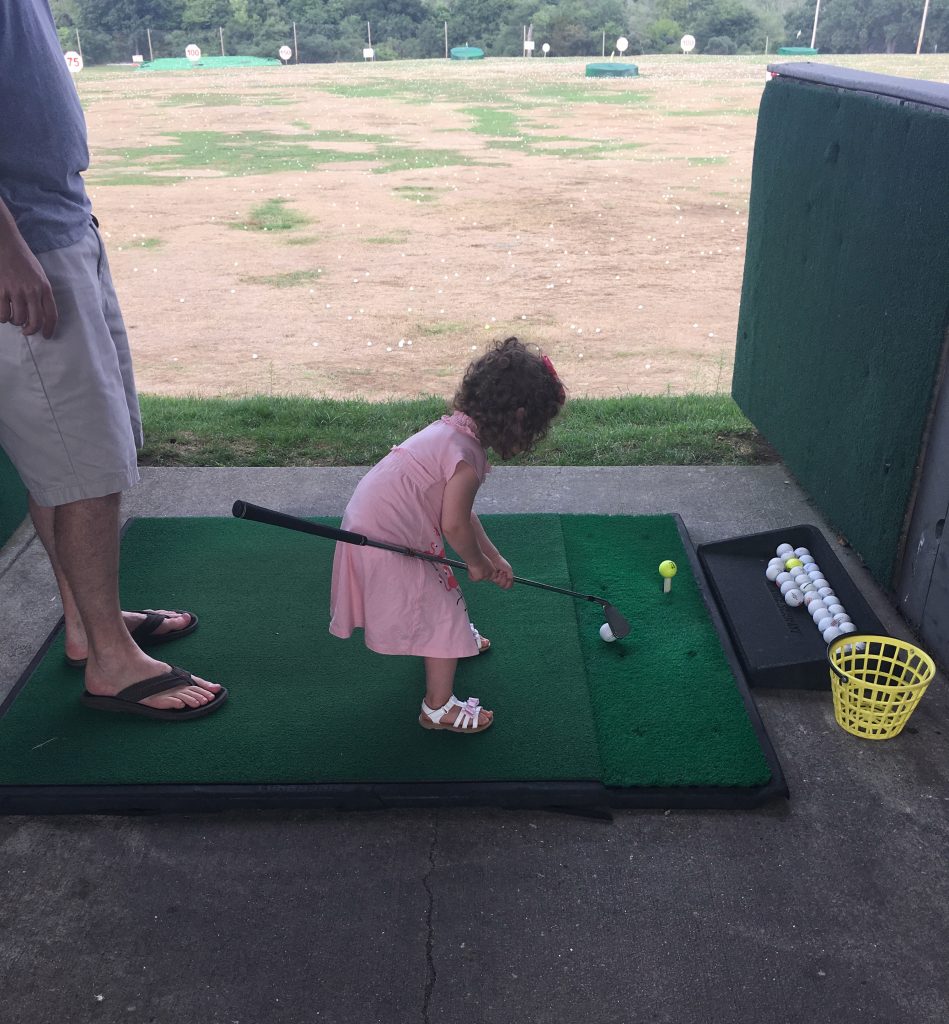 Next, we took a walk over to see the animals. First up is Henry and Wilbur. I'm pretty sure they are donkeys, but she calls them ponies. Same difference right? This was the first time we've been this up and close with them!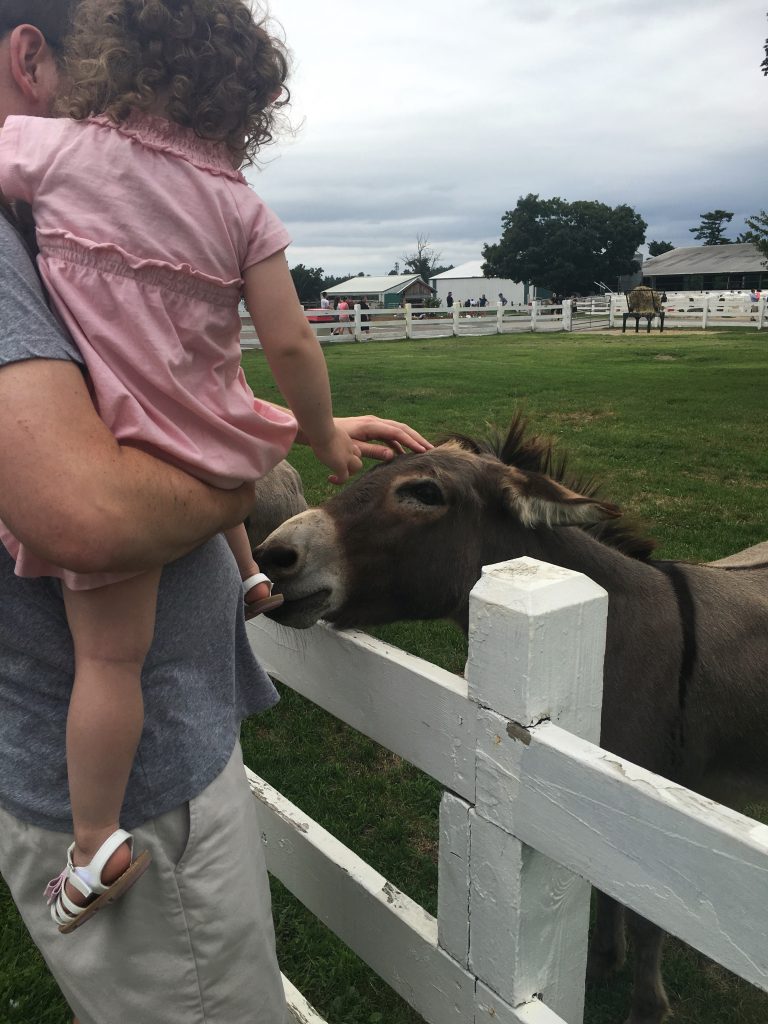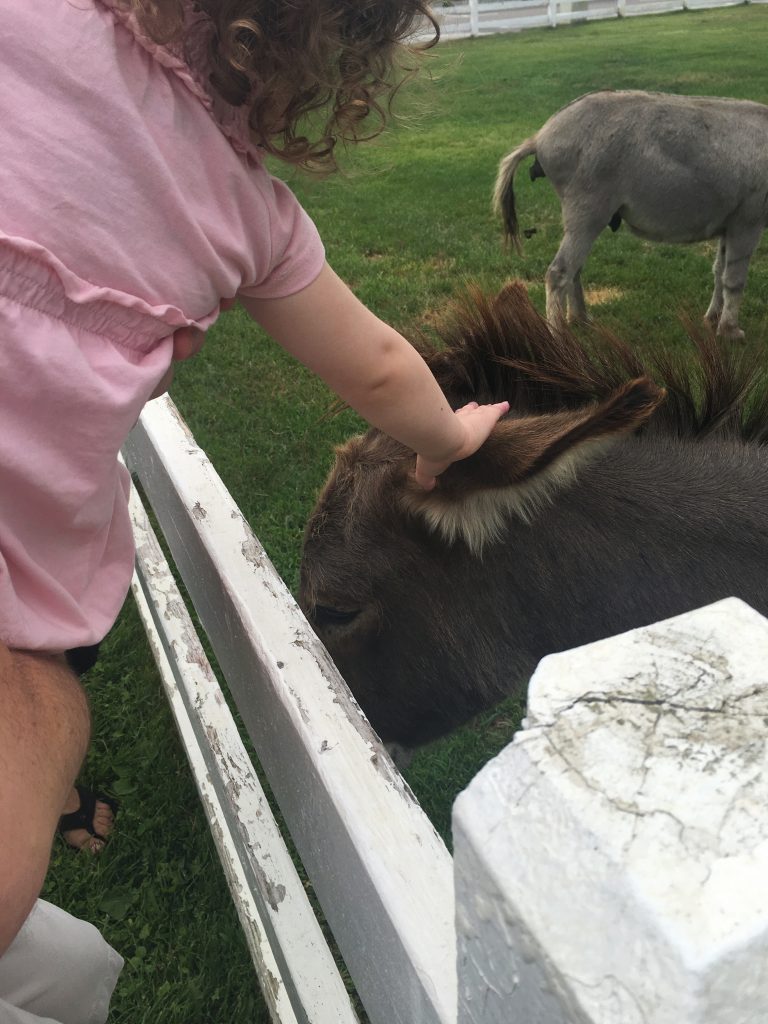 On to the cows! For some reason, she loves loves loves the cows. Especially the baby ones, which are in a separate area from the other cows. Every single time, she tries to climb into the pen with them.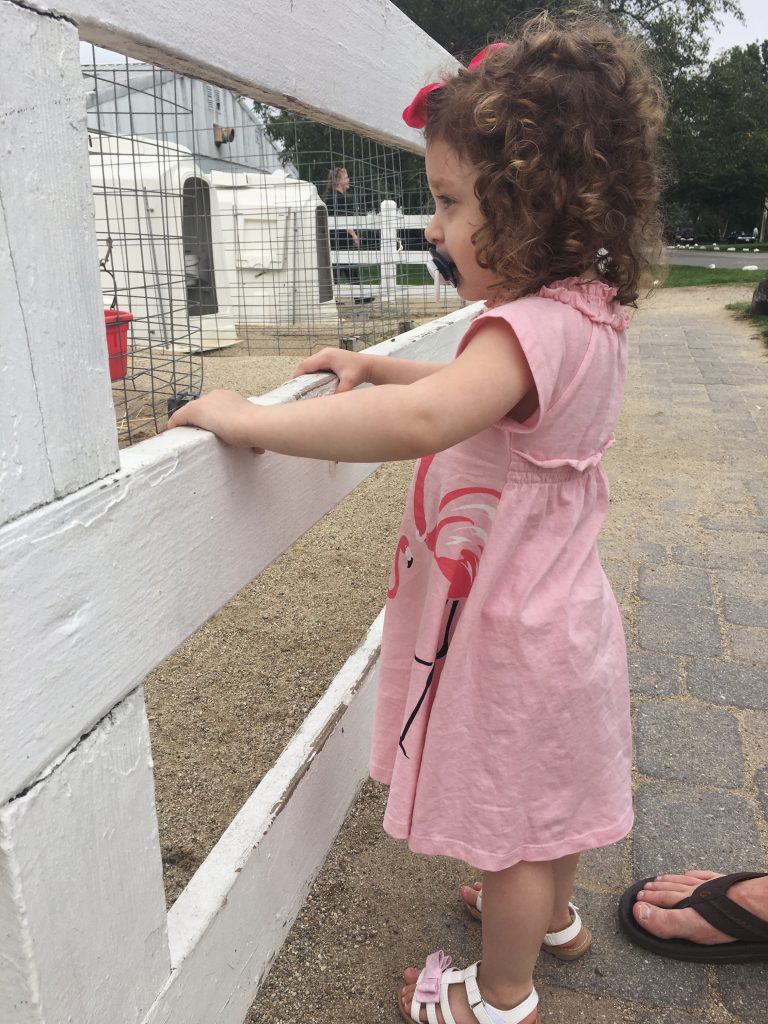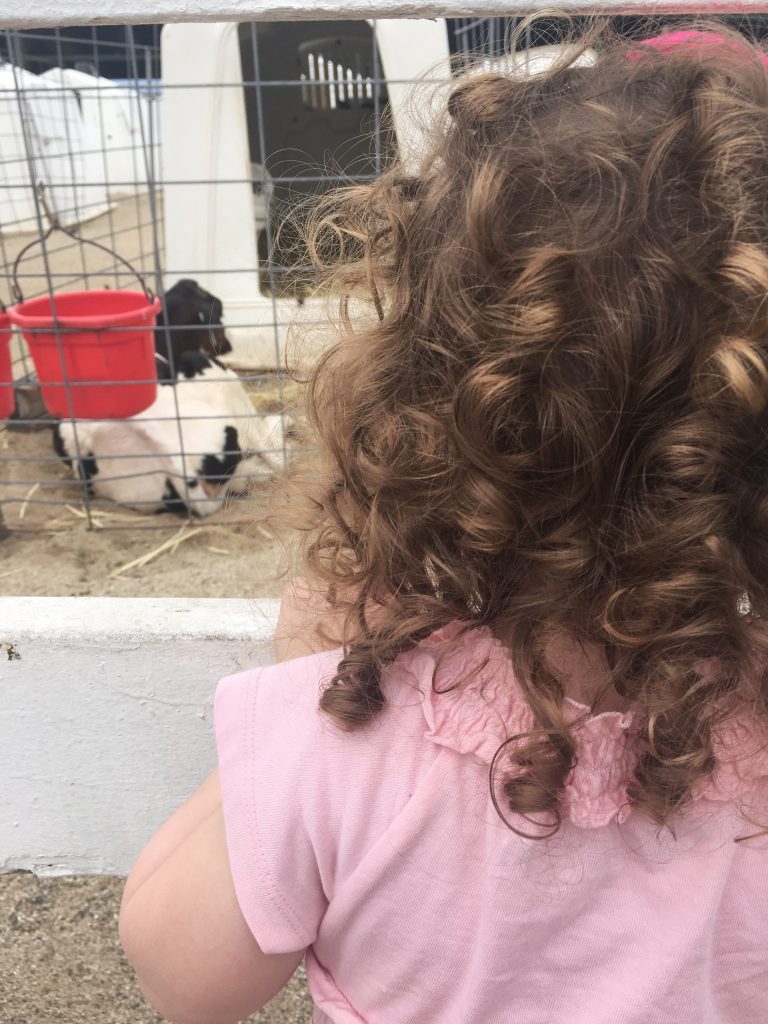 A quick look at the chickens and turkey …. these ones scare me, so we just move right past them on our way to the pasture!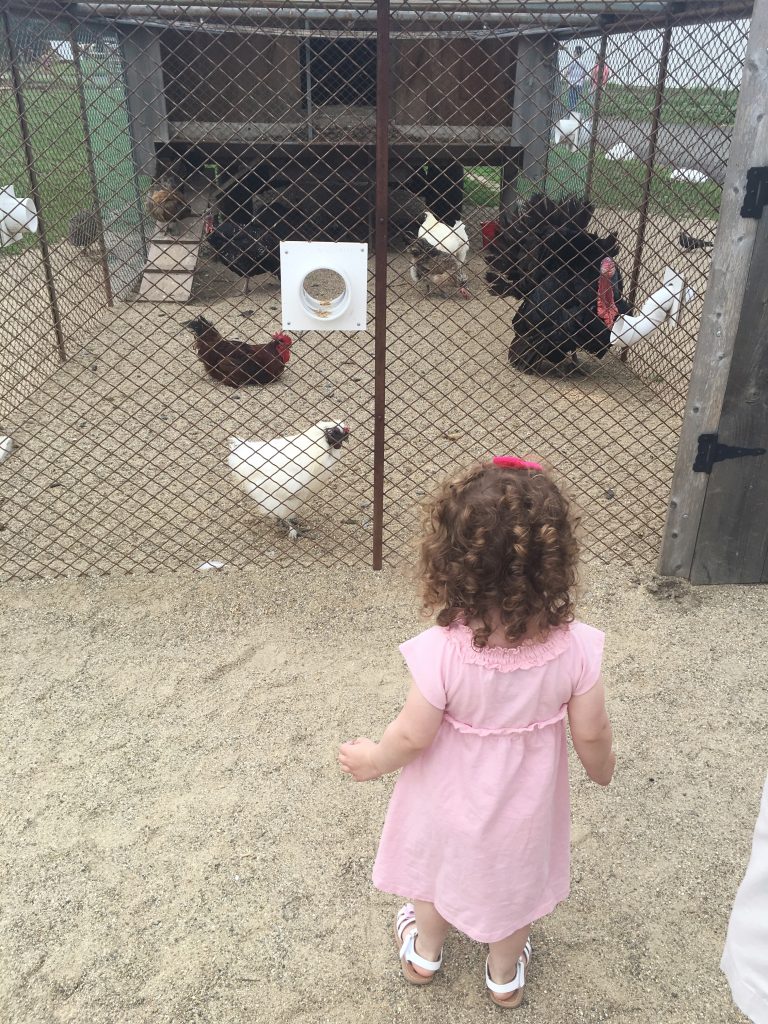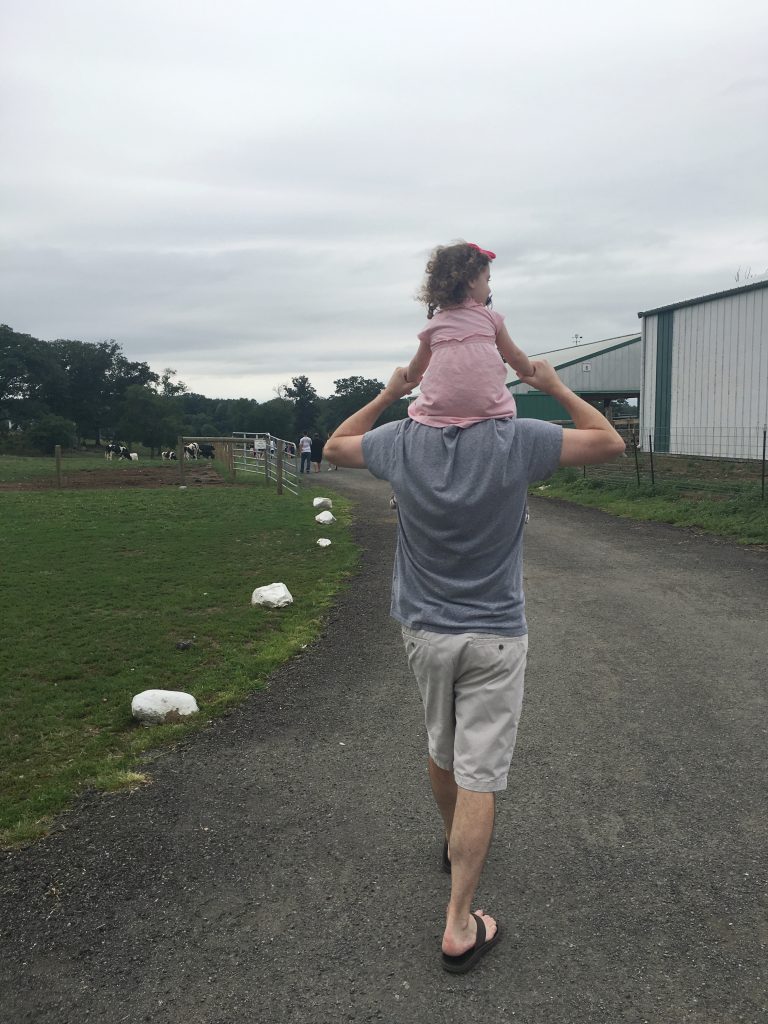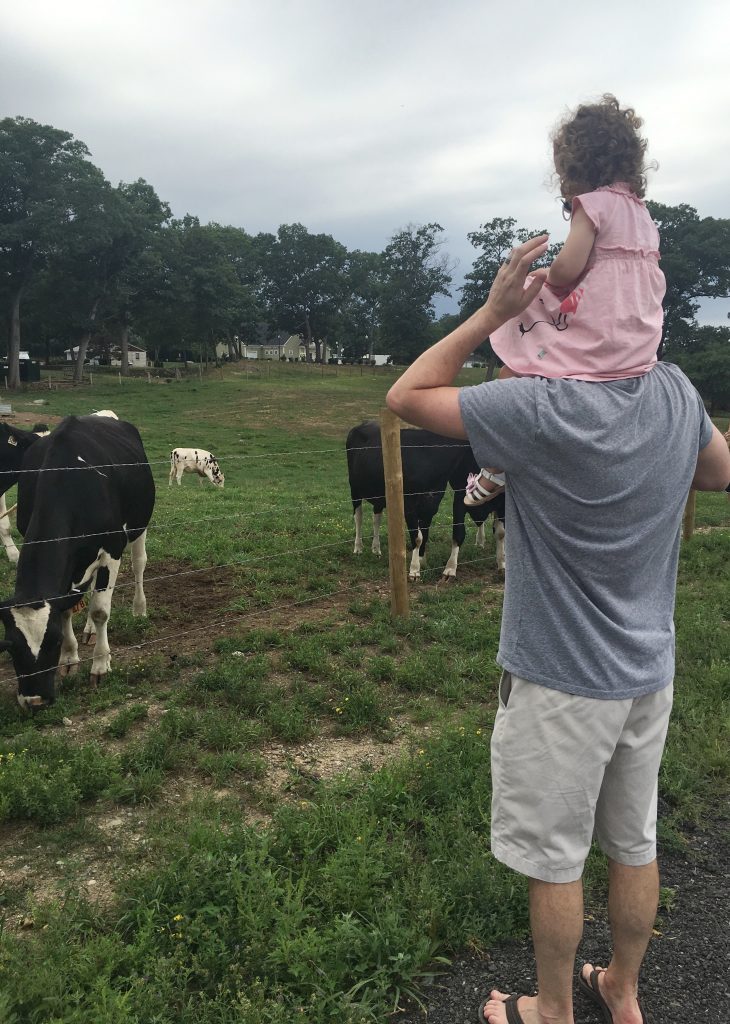 Again, with wanting to get over the fence to them, and she did not understand that this kind of fence could hurt her :/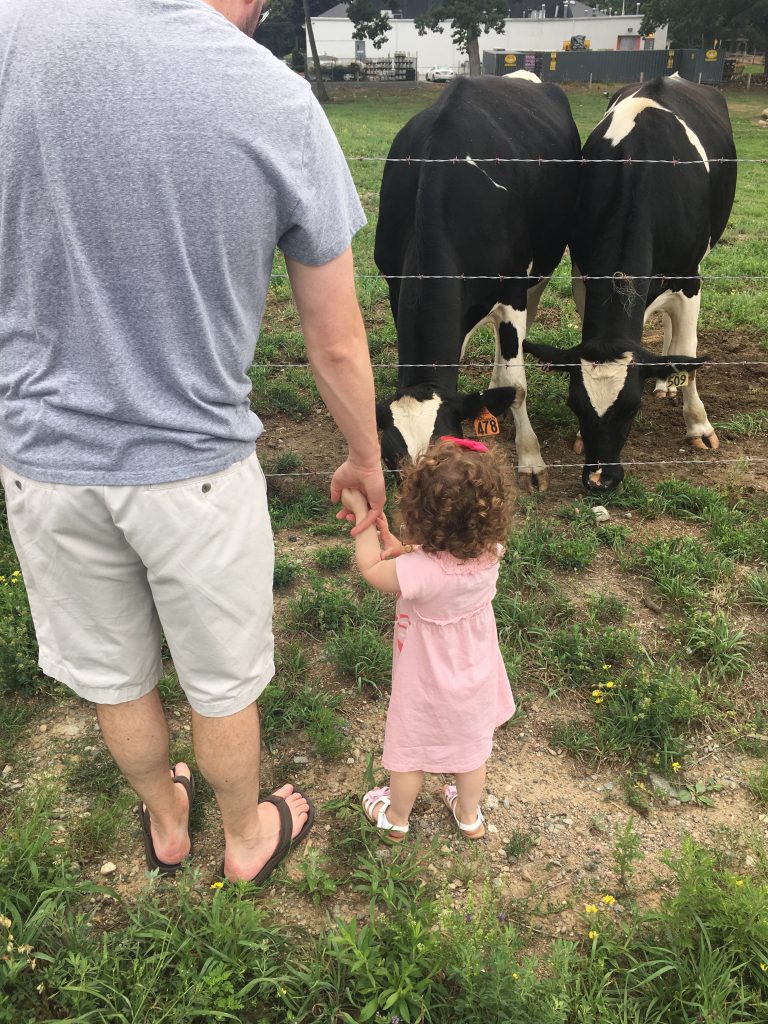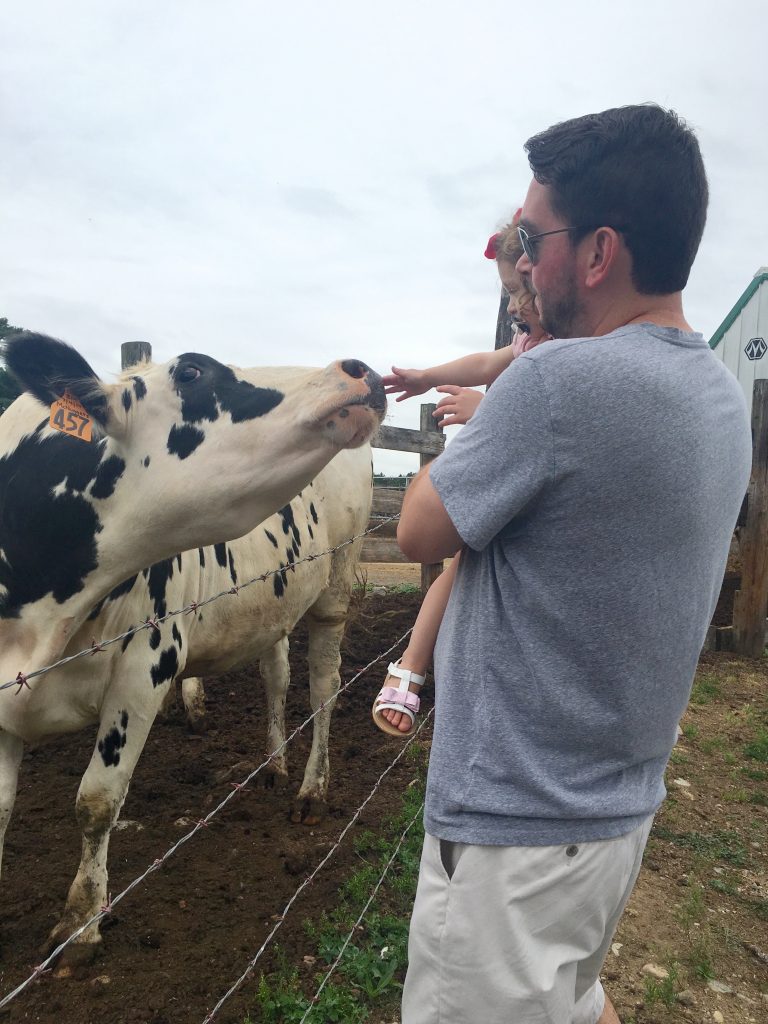 We ended our visit with ice cream of course!!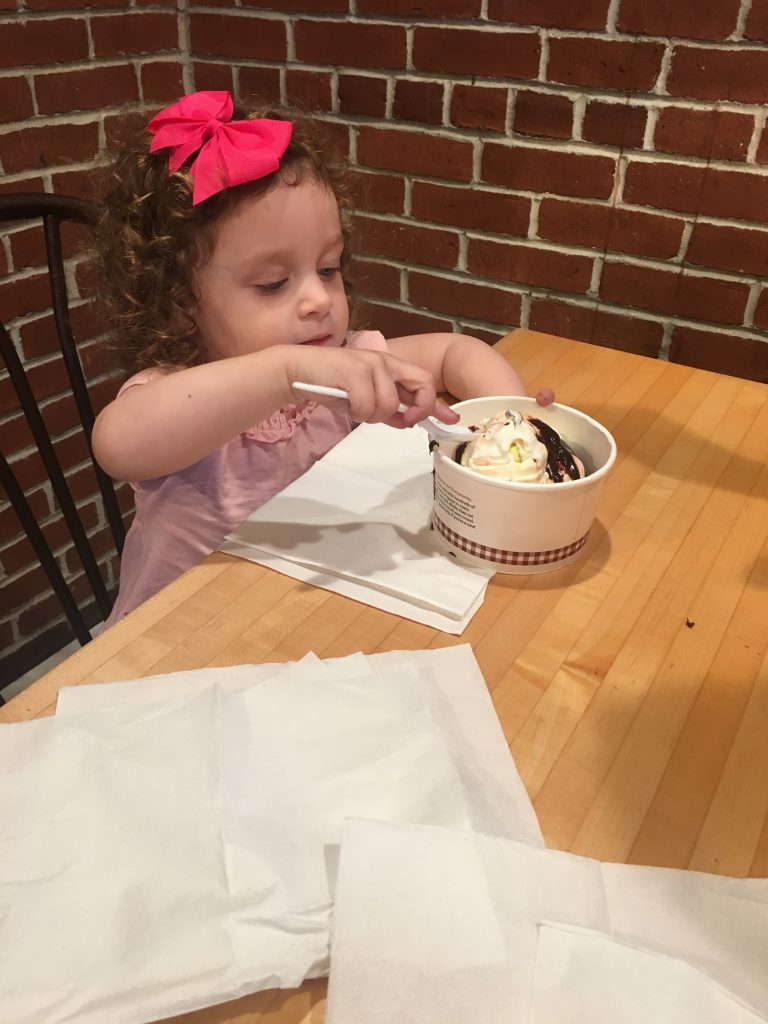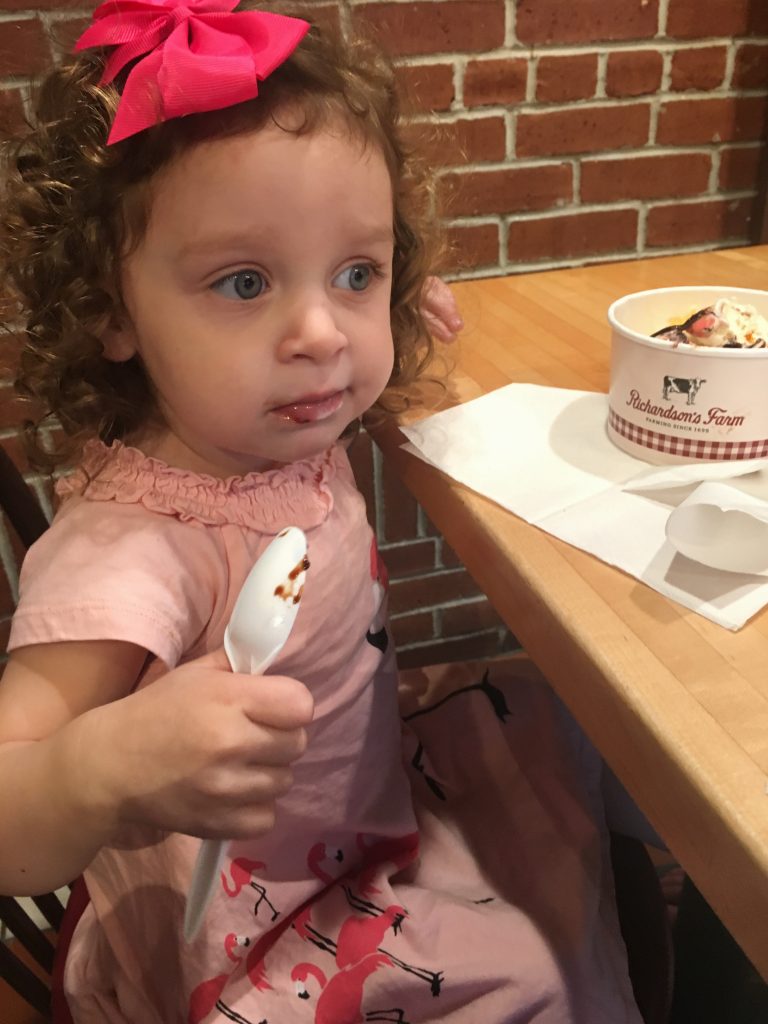 Saturday was a kind of hazy, overcast photo as you can tell from our photos, but we made it home just before the rain started!
I hope y'all had a great weekend! Linking up with Biana today!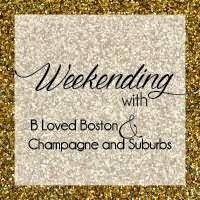 Save
Save
Save