It's pretty crazy to me that my little baby is already eating pretty much just table food. Her eating habits have changed so much over the last month, so I thought that this would be a fun post!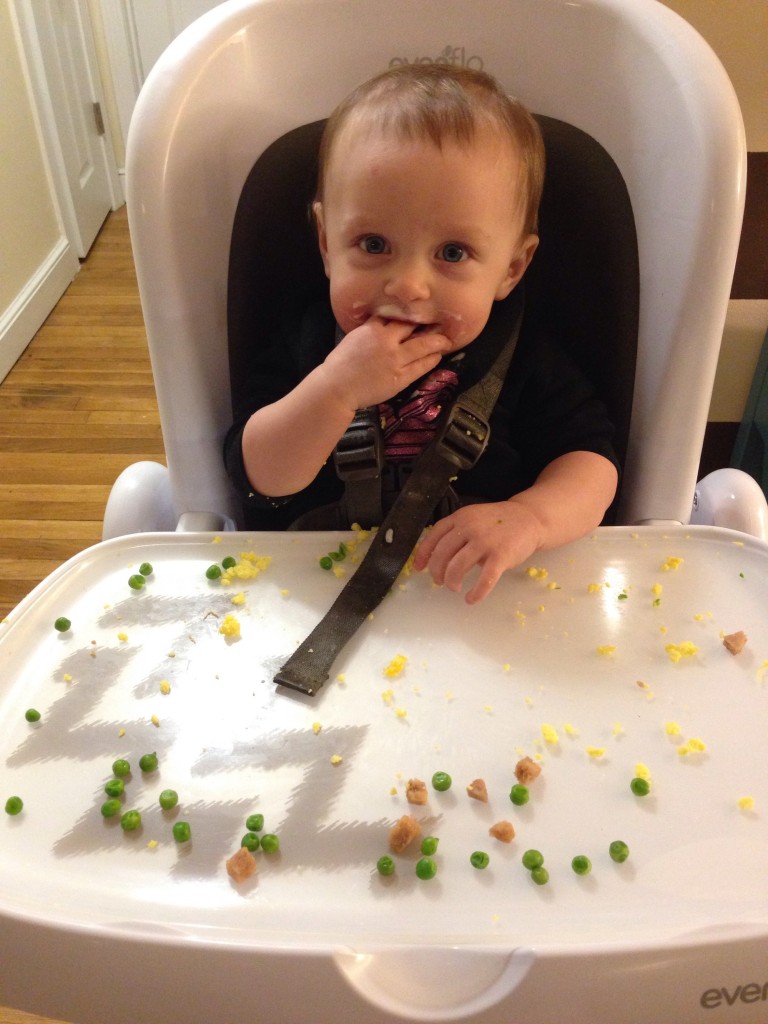 This is what her eating schedule looks like:
5:45-7:00am: Gracie wakes up anytime between 5:45 and 7:00, and has a bottle. 3oz of organic, farm fresh milk and 3oz of formula (Gerber Good Start Gentle). We are weaning her off formula and bottles, only three more weeks to go!
8:30am: Breakfast! She loves scrambled eggs with cheese, pancakes and fruit (watermelon is her favorite!)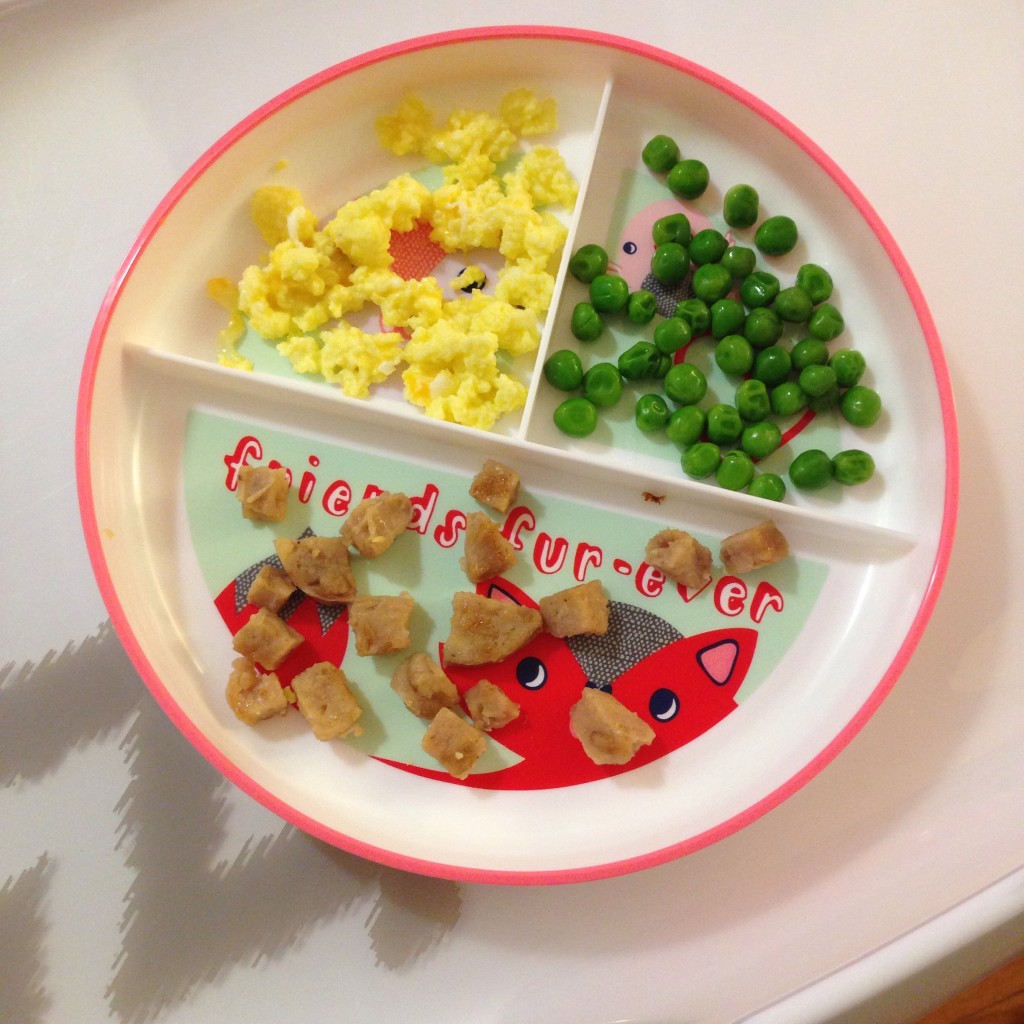 11:00am: 6oz bottle (again half milk, half formula) but lately she is starting to not want this bottle. So, instead I've been making her a fruit & veggie smoothie and she loves it! Milk, yogurt, a handful of spinach, a whole apple, half a pear and a cup of mixed berries – blend til smooth and add water until it's the right consistency to easily come out of a sippy cup. This makes about 10 ounces!
12:30pm: Lunch! I usually pack her leftovers from dinner- diced ham, mac' n 'cheese, grilled cheese, chicken meatballs, chicken sausage, ect. Then I throw in veggies (girl loves her peas!) and maybe some pasta or rice.
3:00pm: Another 6oz bottle – she usually drinks this one!
4:30pm: Snack – Yogurt or fresh fruit, yogurt melts, cheerios or puffs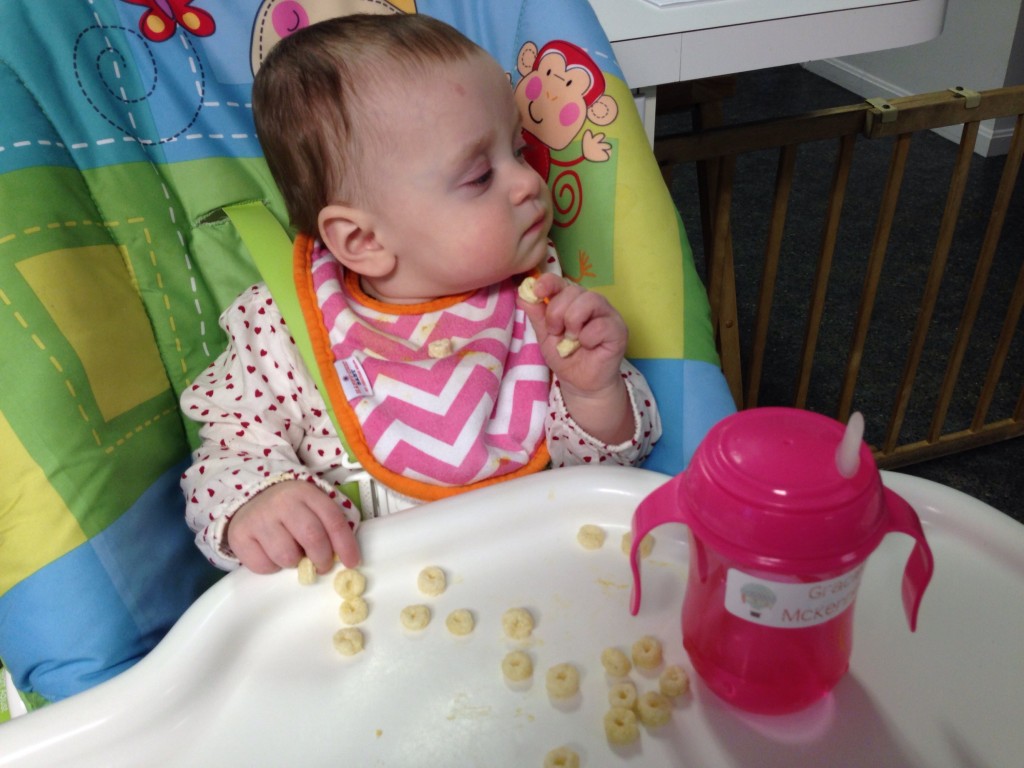 6:00pm: Dinner! Always similar to lunch – it depends on what we have in our fridge! We don't eat dinner until well after she goes to bed so whatever our dinner is, is usually her lunch the next day 🙂 I'm starting to branch out more and give her new types of food – fishsticks, homemade meatballs, mashed potatoes, ect.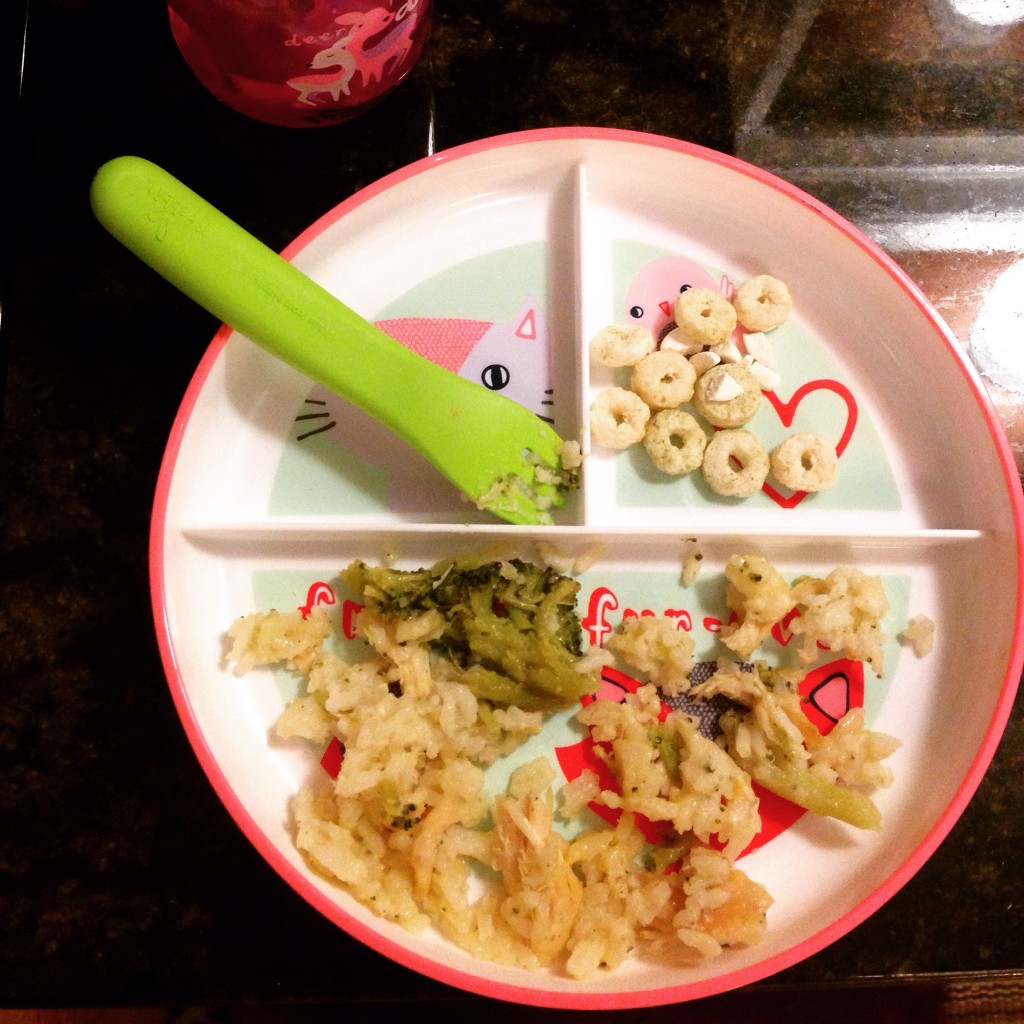 7:15pm: Her last bottle of the day, another 6 ounces, and she always drinks every last drop!
Her favorite foods: peas, watermelon, cheese, diced ham
Her least favorite foods: She will eat anything we put in front of her, but for some reason, she really doesn't like vegetables that aren't green in color!
We love taking her out to lunch and ordering her meal from the kids menu. It's always a good portion and lasts her several meals.
I'm so grateful that she's such an adventurous eater with a very big appetite! I'm sure we will face our challenges as she gets older and more vocal 🙂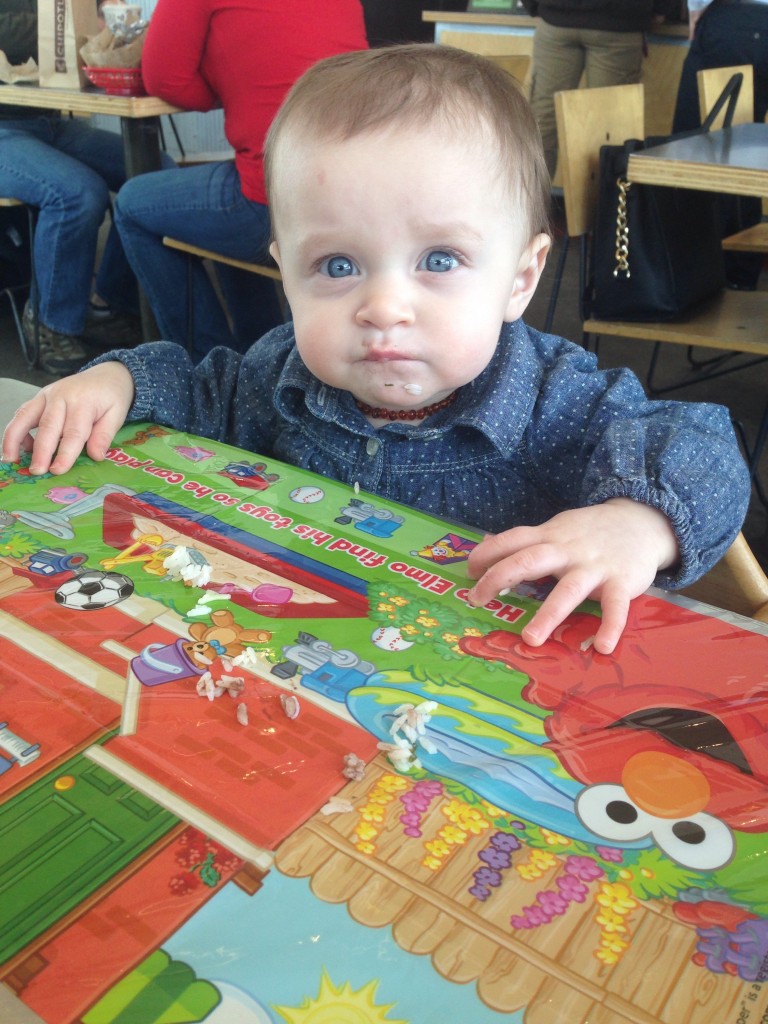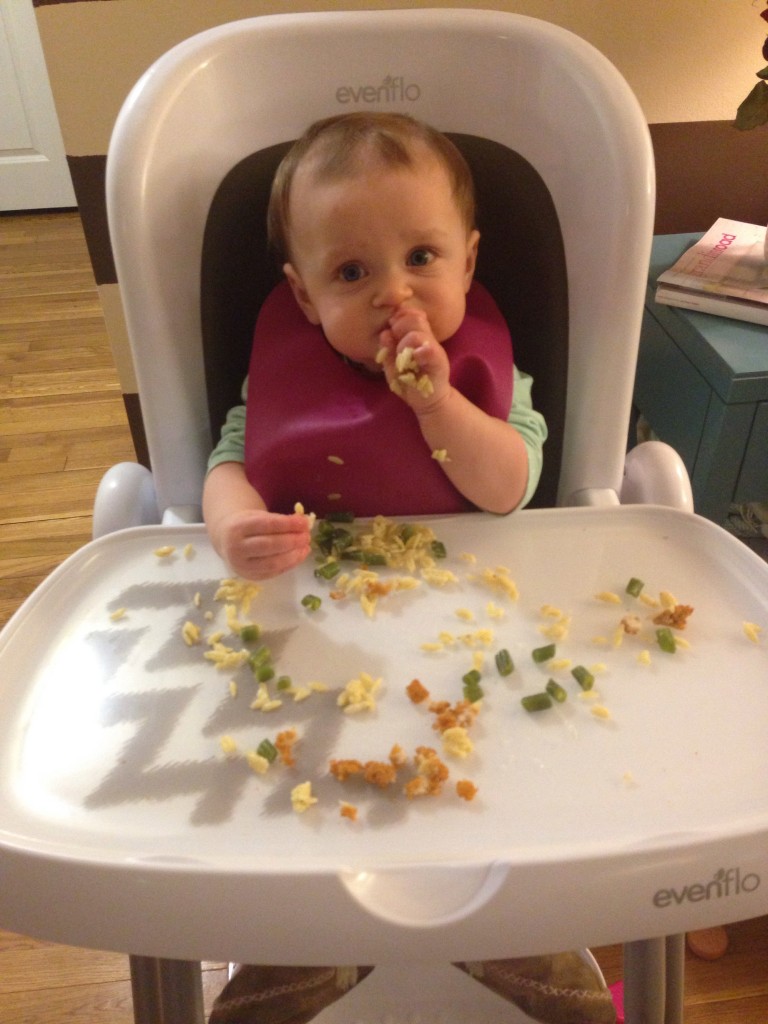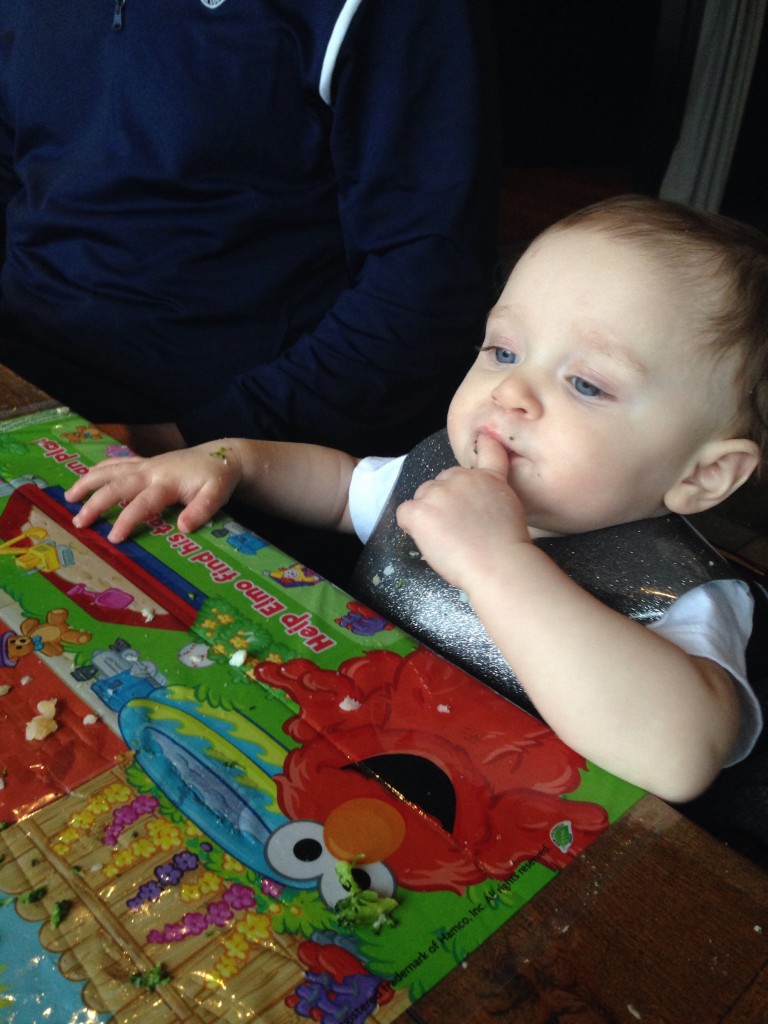 What do you feed your babes? I'm always interested in hearing new recipes!
 I'm linking up with the girls for Thoughts for Thursday!