Hey y'all! Brittany and I are back for another month of "What to Wear Wednesday" and since it's officially summer (!!) we are talking swimsuits!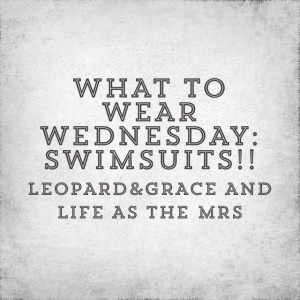 I know most women hate (loathe, despise, ect) swimsuit shopping, so hopefully we can offer you some options to make swimsuit shopping painless!
Ok so the first thing I want to get out of the way is this — ladies, please love your body. Seriously!! I know it can be hard, especially if you've had a baby (or three!) and your body just isn't the same anymore, but I promise that swimsuit shopping goes much easier if you don't beat yourself up before even stepping foot in a dressing room! Embrace the body you've got, it's the only one you'll ever have!
So now that that's out of the way, we can get on to the fun stuff – shopping!!
I prefer to swimsuit shop online. Most retailers offer free shipping and returns, and this allows me to try things on in the comfort of my own home and without harsh dressing room light! I can ask Keith his opinion, and take my time to decide.
Here are my top four places to look for a swimsuit, and my top picks from each place!
1) Victoria's Secret: This year I ordered three new suits from Victoria's Secret. I love their selection, and they have every different style and color imaginable, and at so many price points!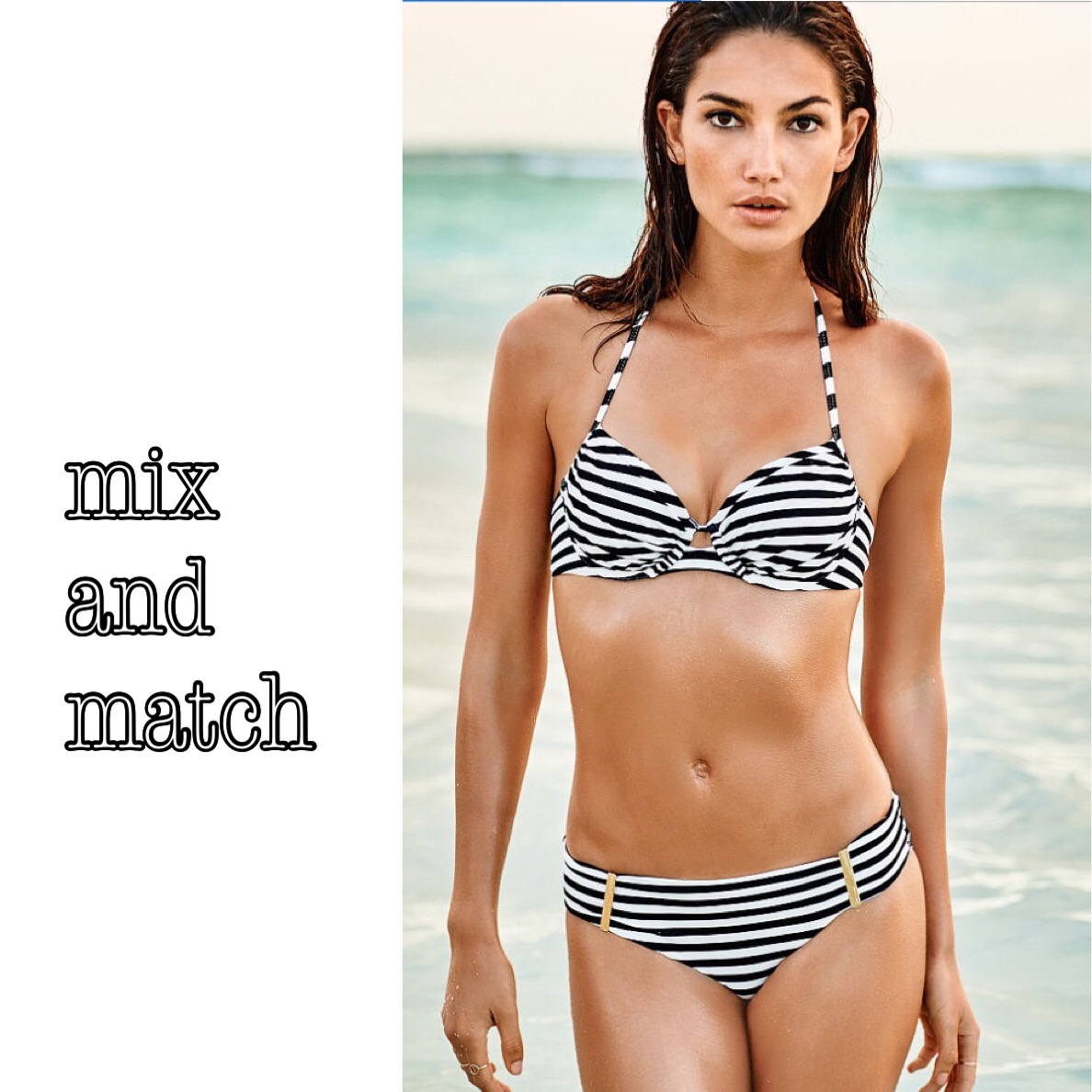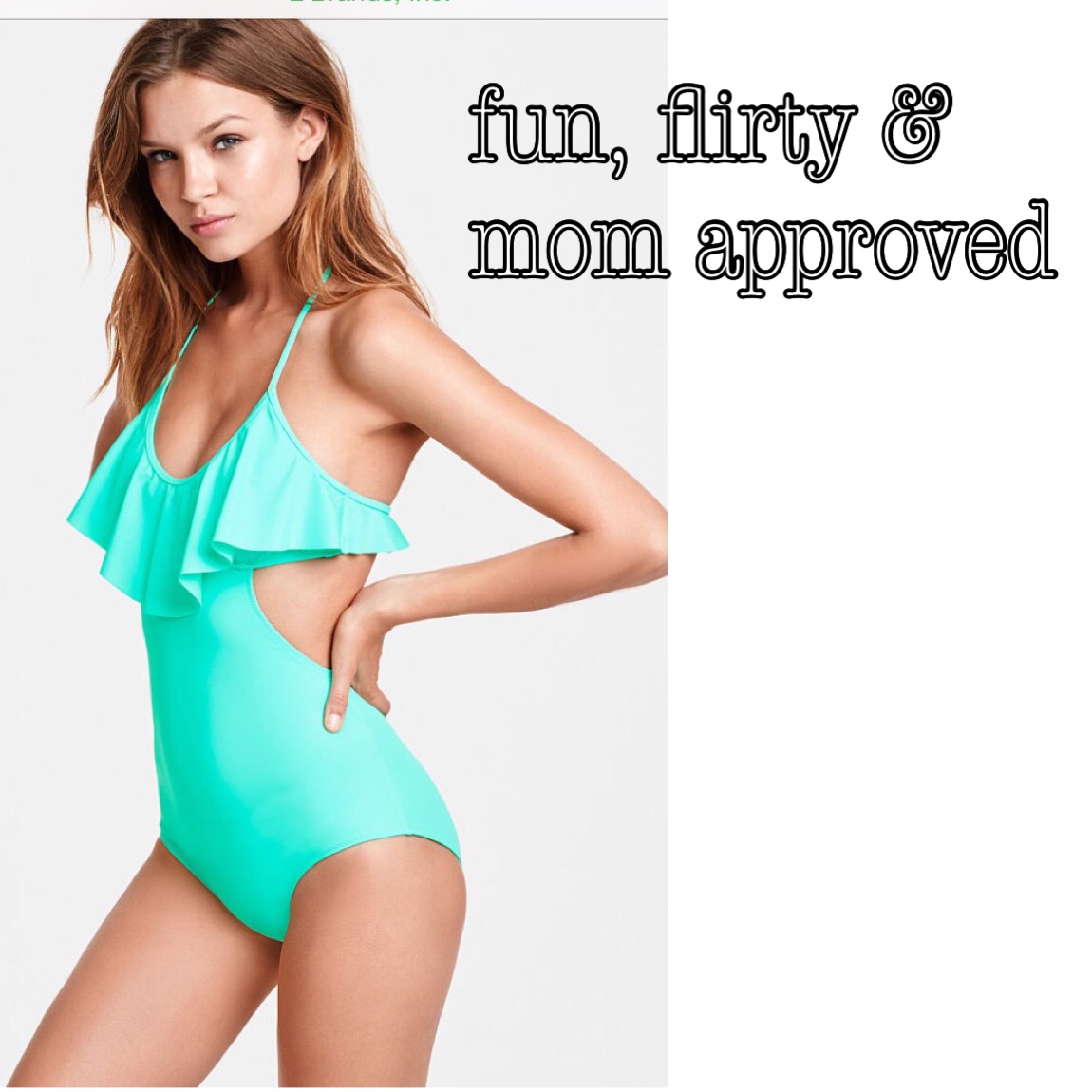 2) Target: Target has a great swimsuit selection. They have very cute styles, trendy and fun, and you can't beat their prices!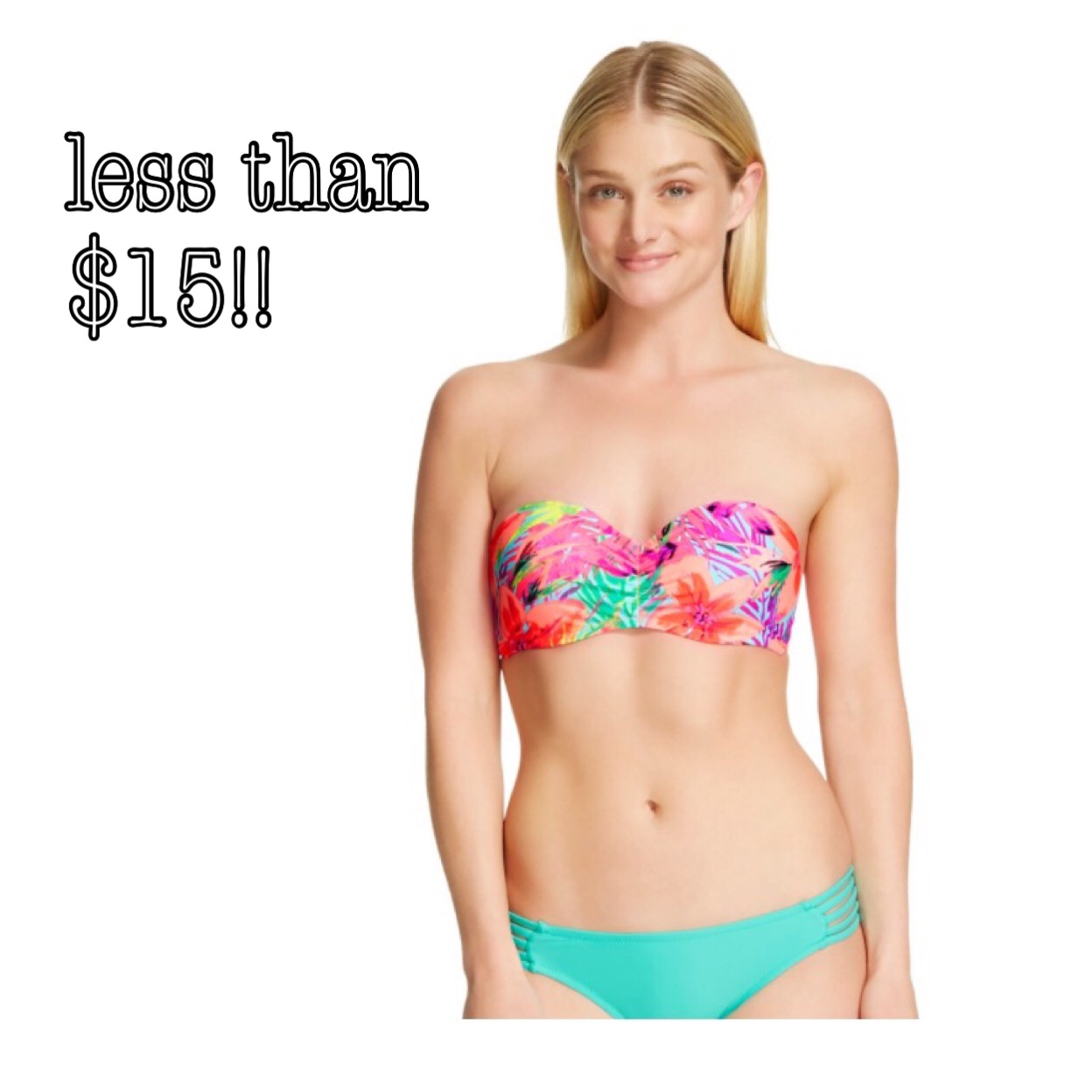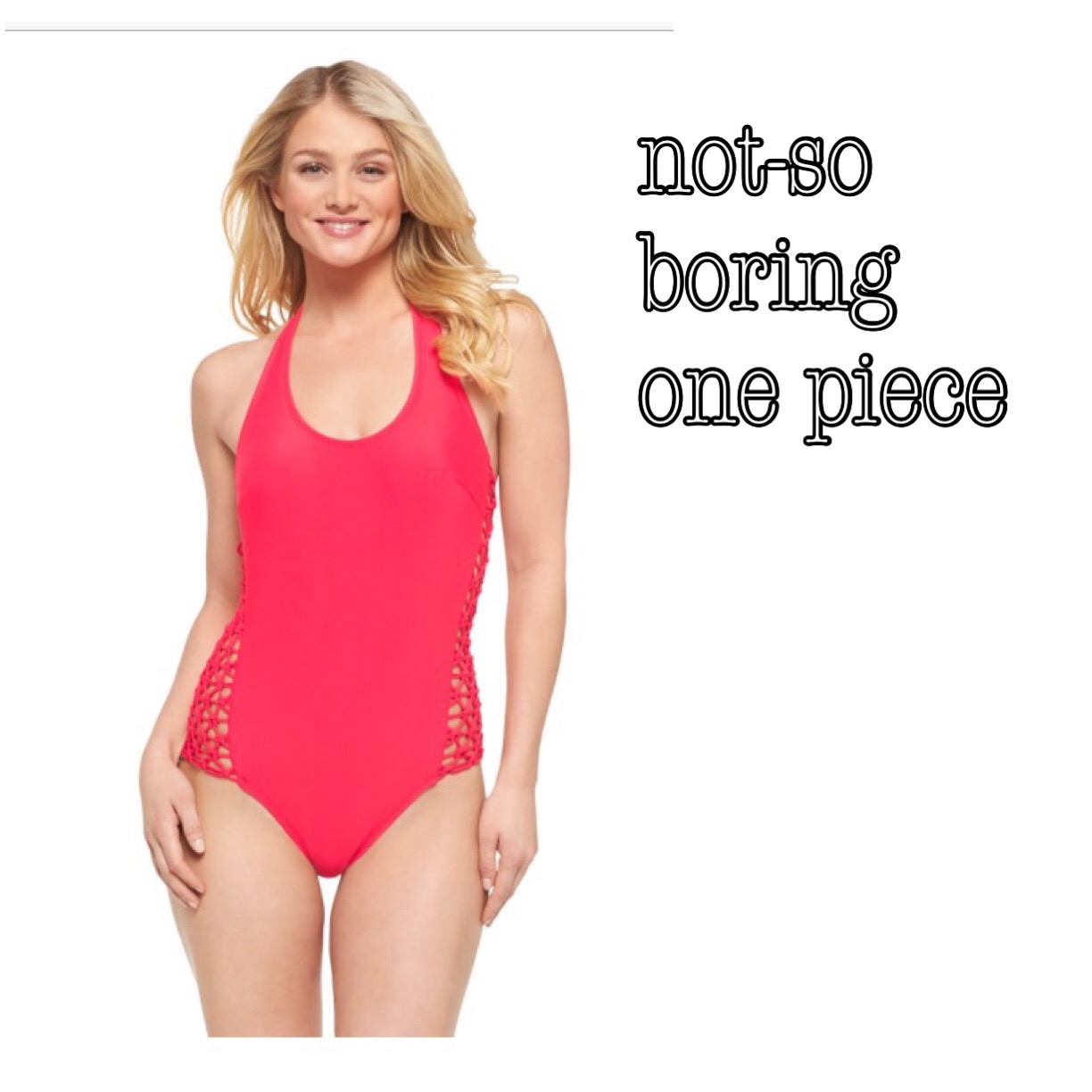 3) Macy's: During the middle of winter, when I was looking for a swimsuit for myself (Gracie was taking swim lessons) I had the best luck at Macy's. They have a decent selection, and their prices aren't too bad either!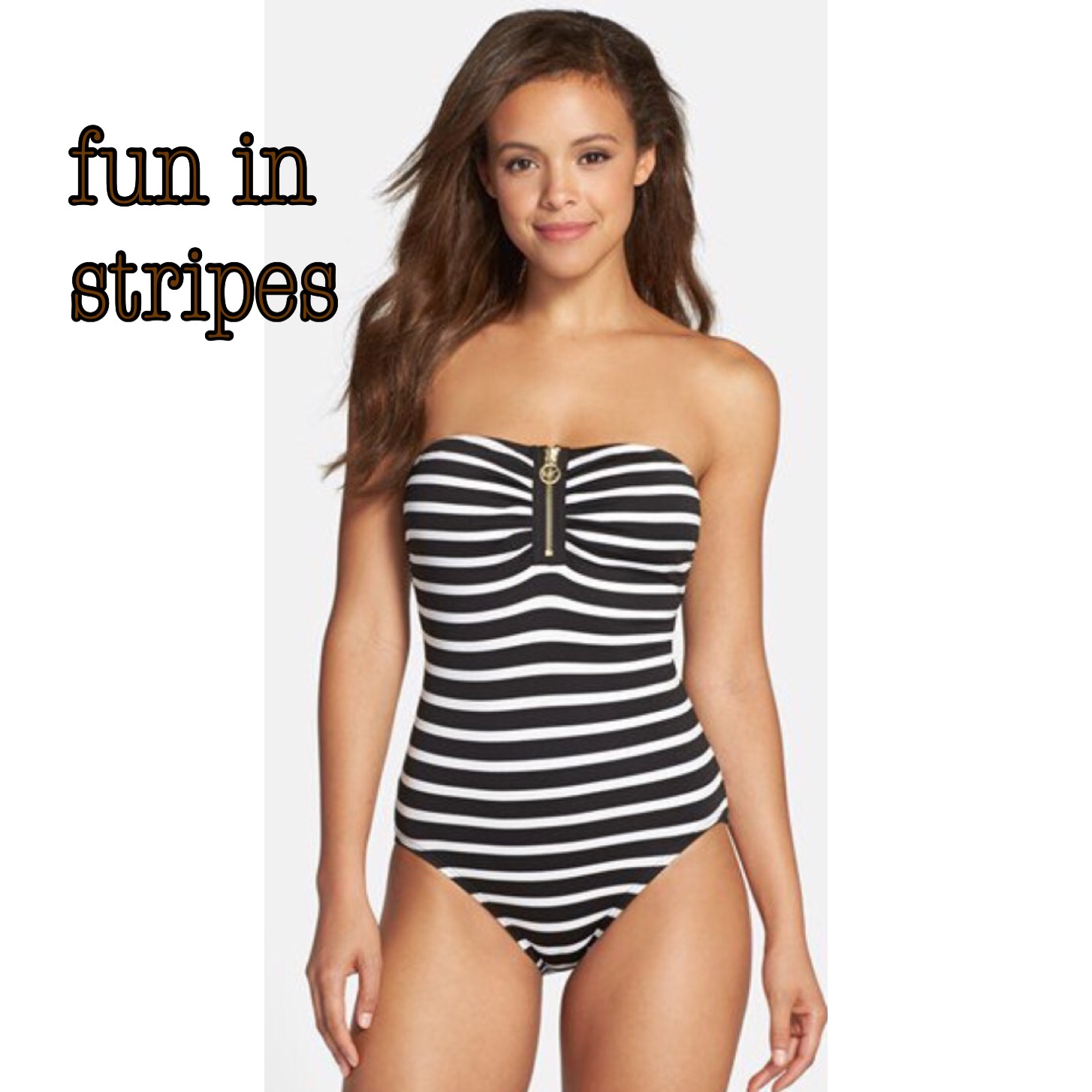 4) Nordstrom: Their prices can be at the higher end of the spectrum, but they have great markdowns and you know their suits are great quality. I would invest in a classic swimsuit from Nordstrom, and buy fun and trendy ones from VS or Target.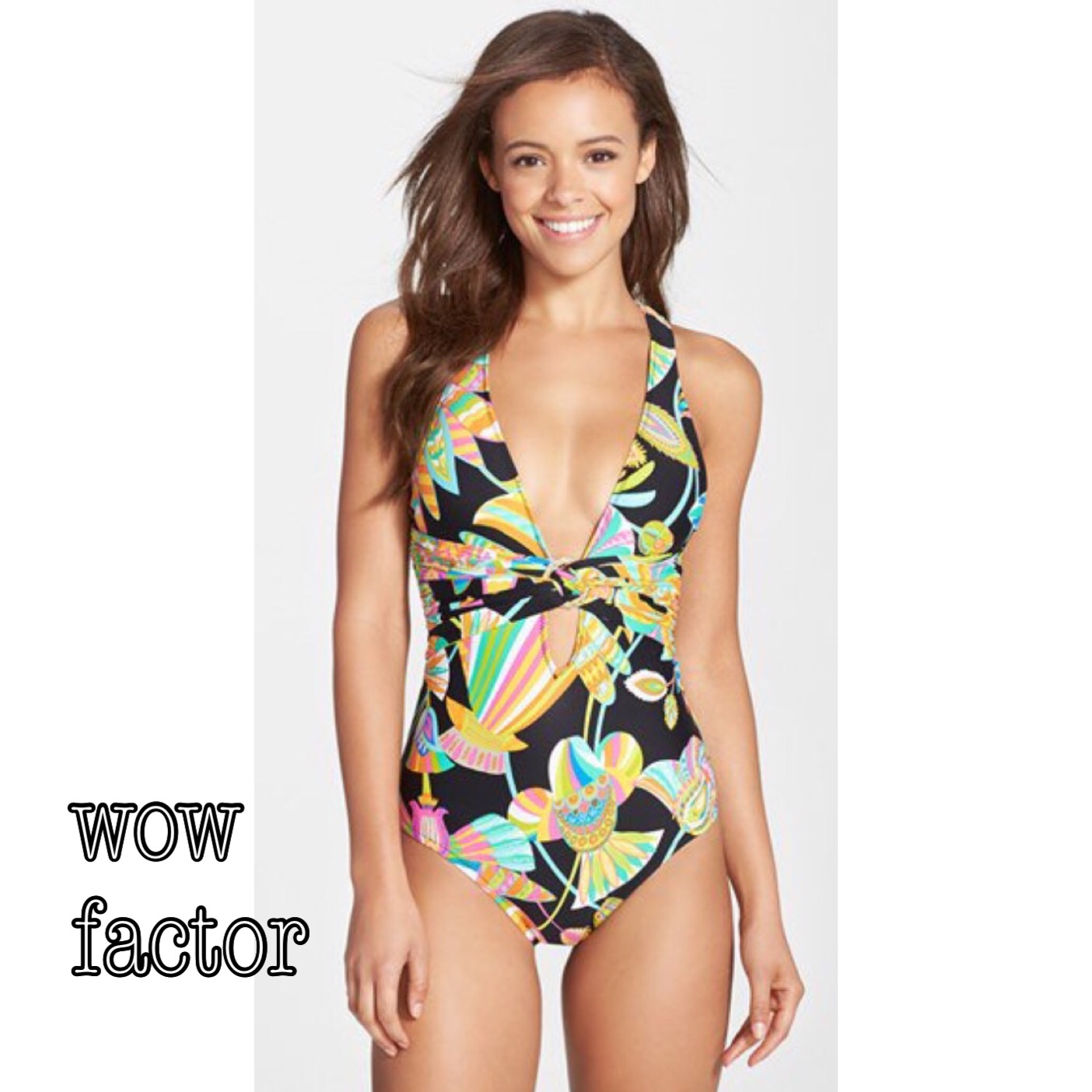 And just for fun … If you have a pool, I really hope this guy makes it home with you!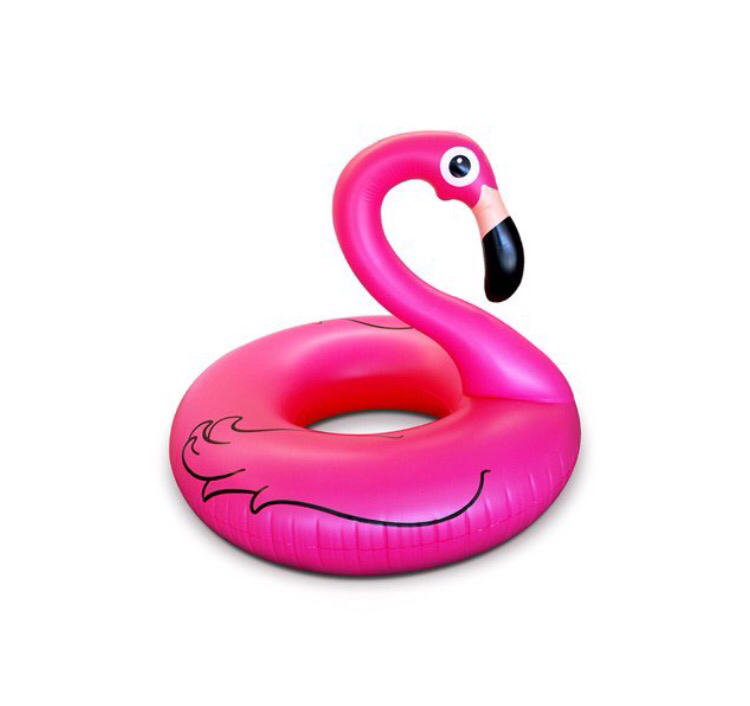 As you know by now, once a month we will be posting style ideas for a specific event. We plan to do a mix of both special events and everyday occasions from how to mix prints to what to wear to a wedding.
Is there a particular look you want ideas on styling? Leave us a comment or shoot either of us an email; we are happy to incorporate it!