Helloooooo blogging world! Well, it's been a quick minute — you won't believe it if you saw my "Drafts" here in my dashboard! November has been hands down, the busiest month of the year. And here we are, Thanksgiving is over and Christmas will be here in just a few weeks! I have lots of fun posts planned, so let's just jump right back in!
I've decided that each Thanksgiving weekend is going to involve Thanksgiving with both our families, a day of decorating and a fun-my-little-family-only day! This year did not disappoint!
Saturday we ventured the 1and 1/2 hour drive to Carver, MA – a town I had never even heard of before – that is home to Edaville USA and ThomasLand. Gracie is OBSESSED with trains and Thomas. My little tomboy 🙂
We decided to go this time of year because they also do a Festival of Lights, and we thought it would be really pretty and special to experience at Christmas.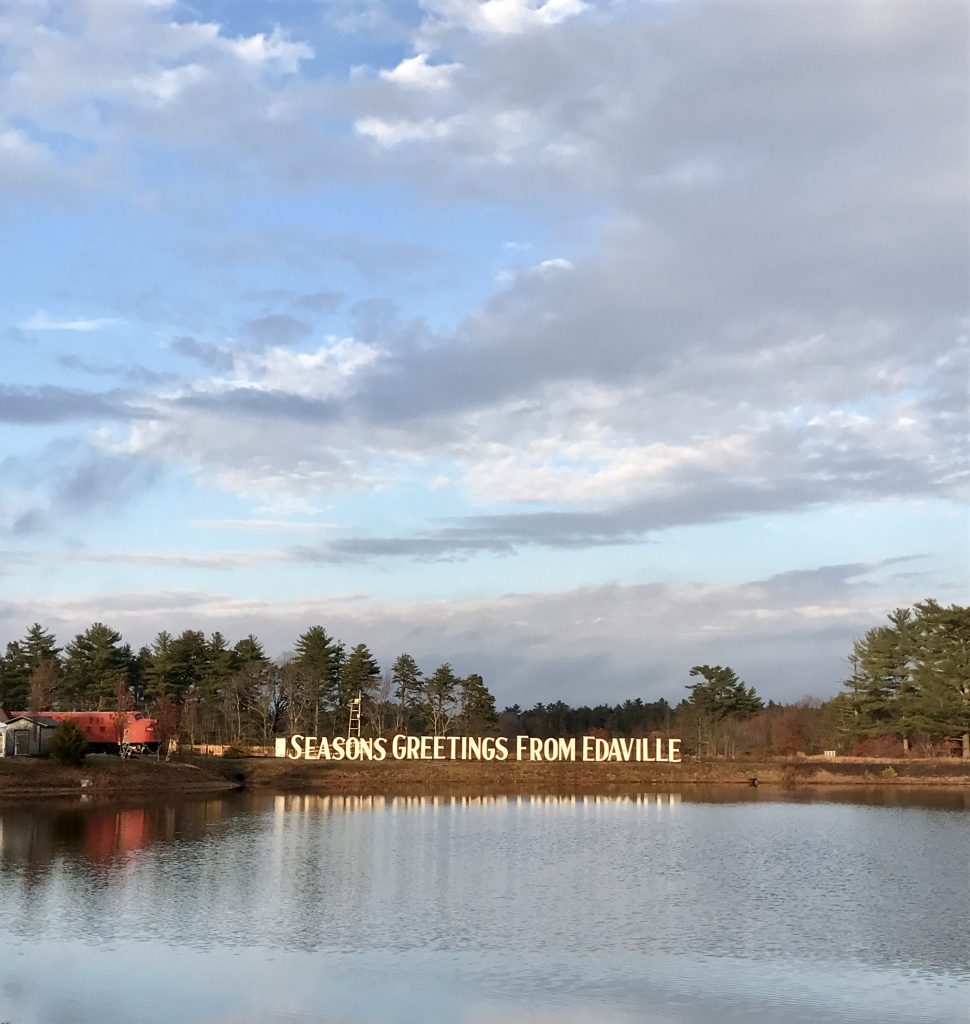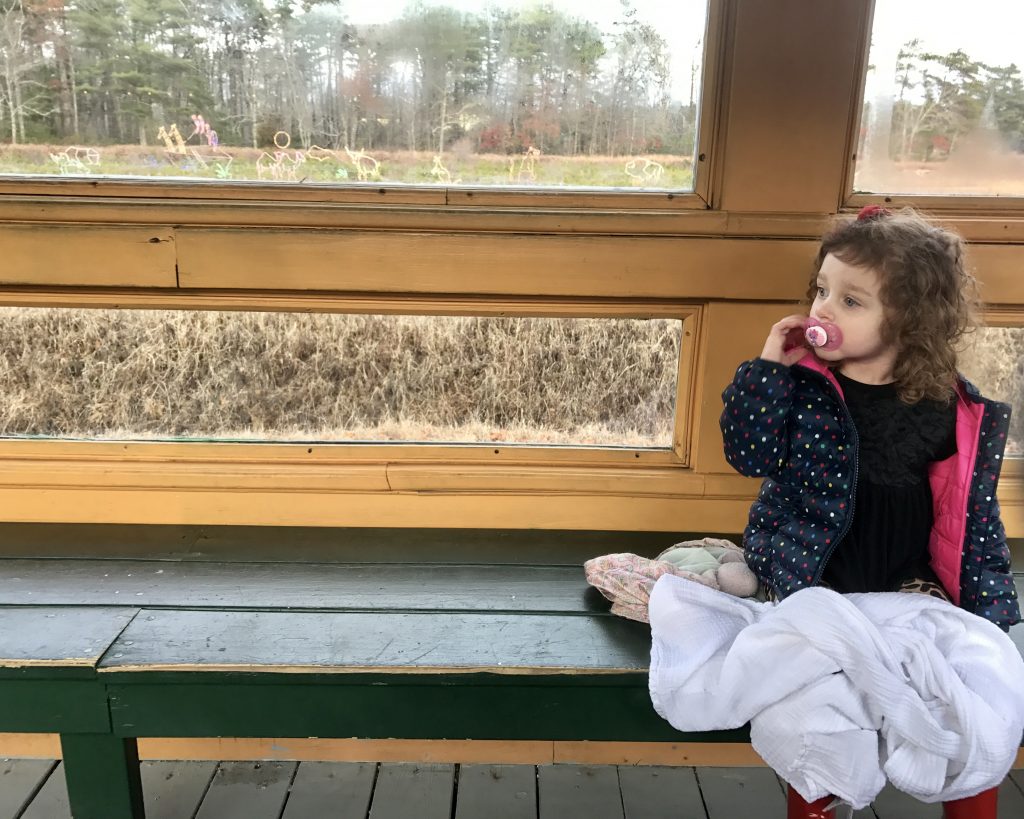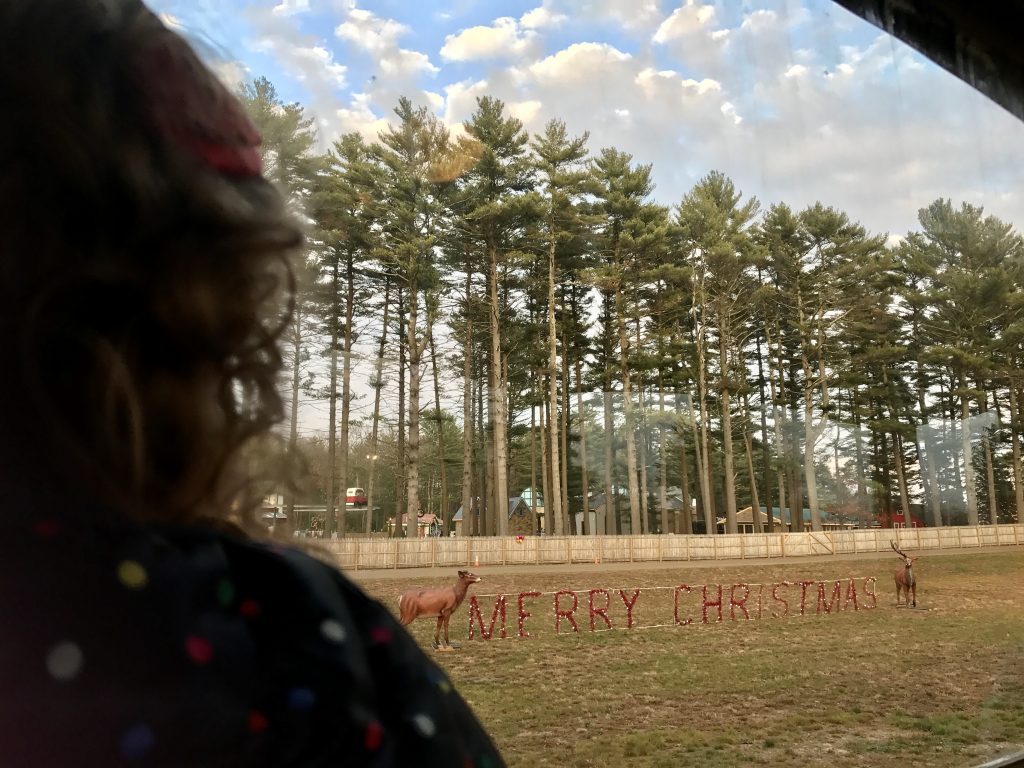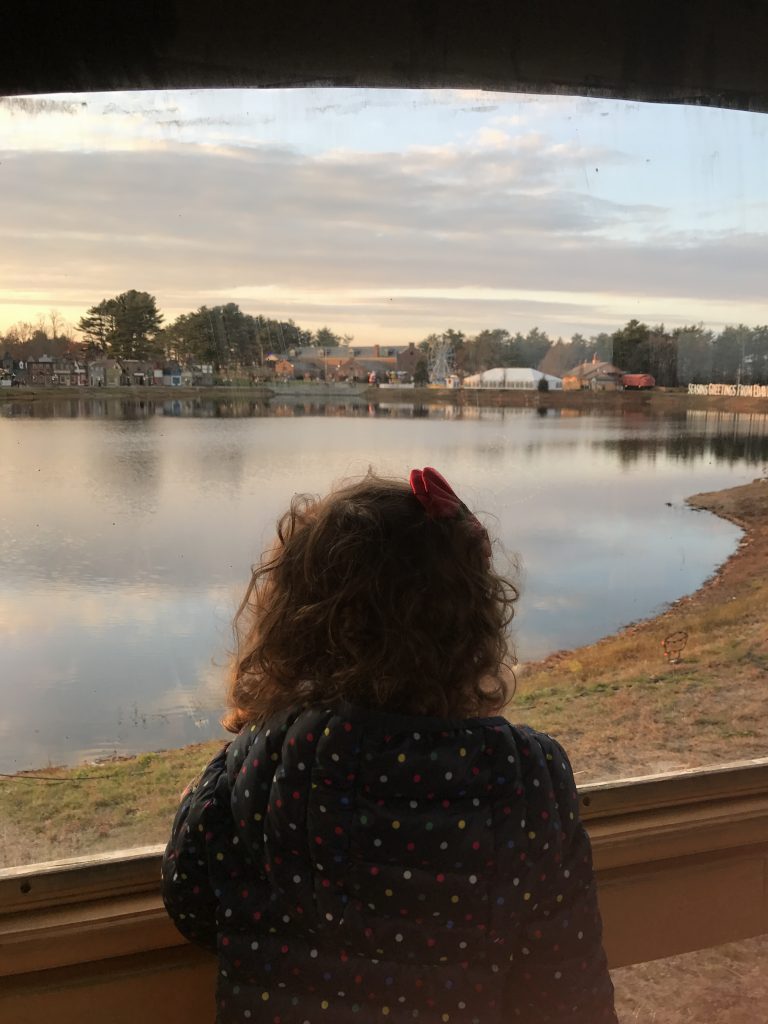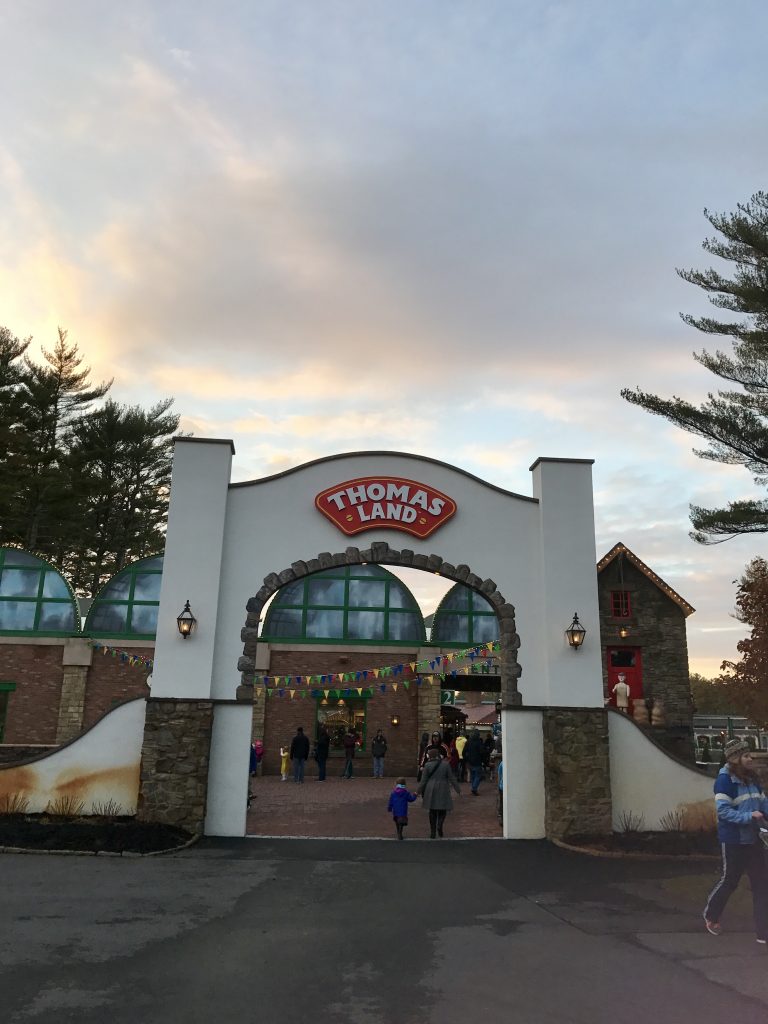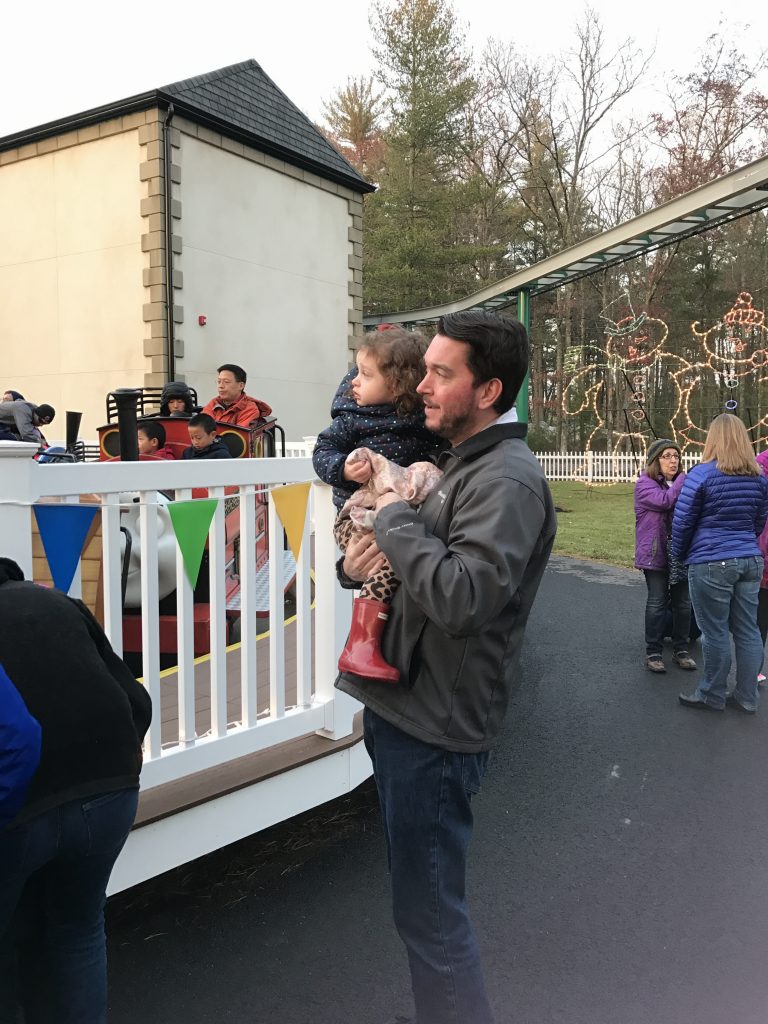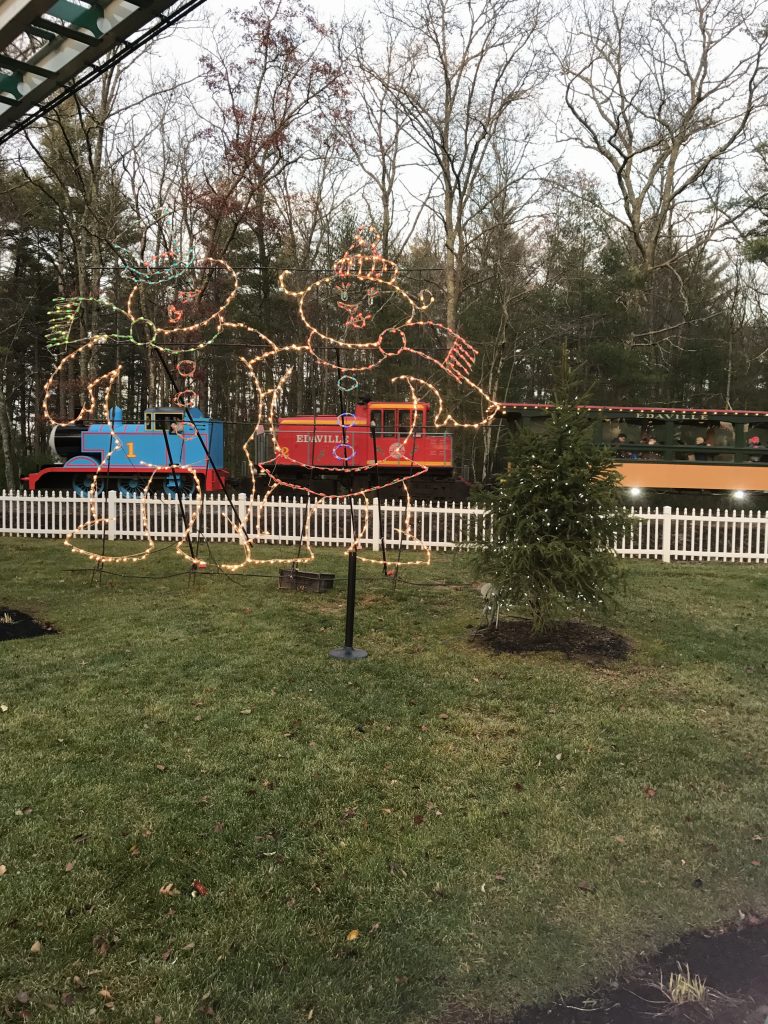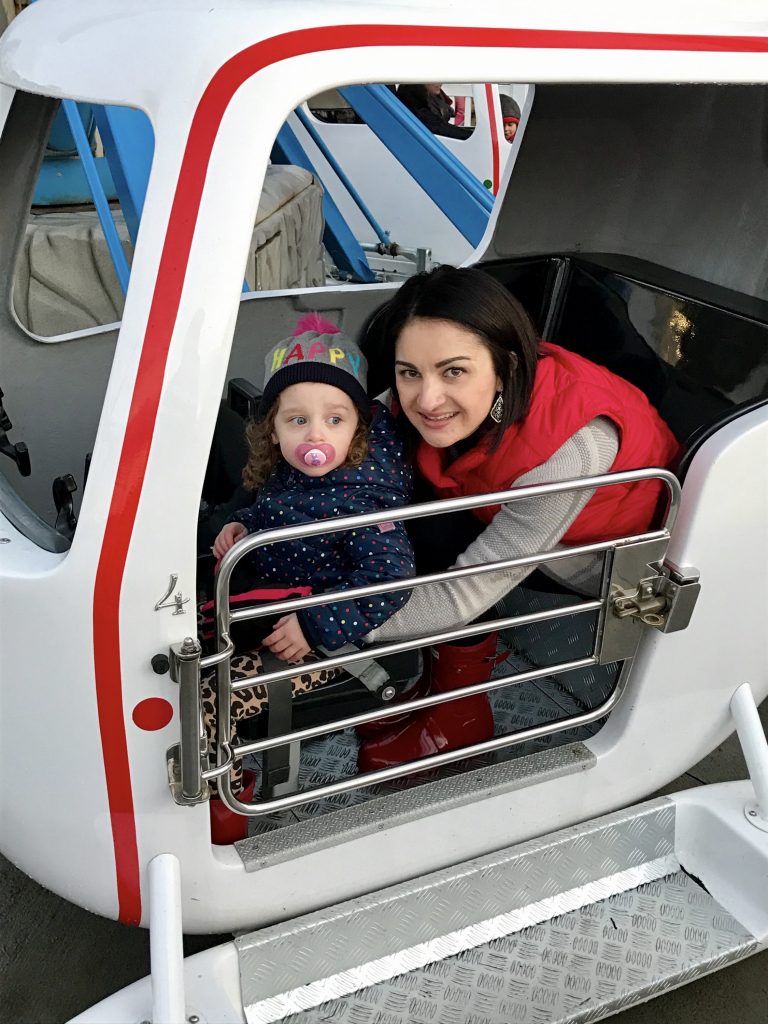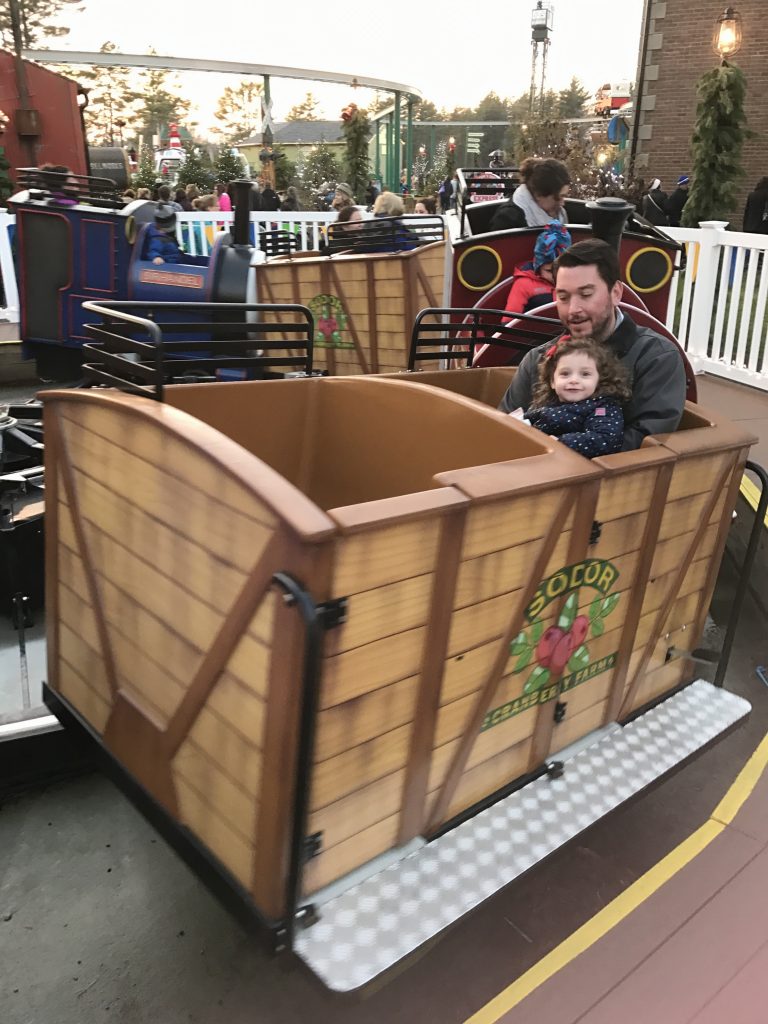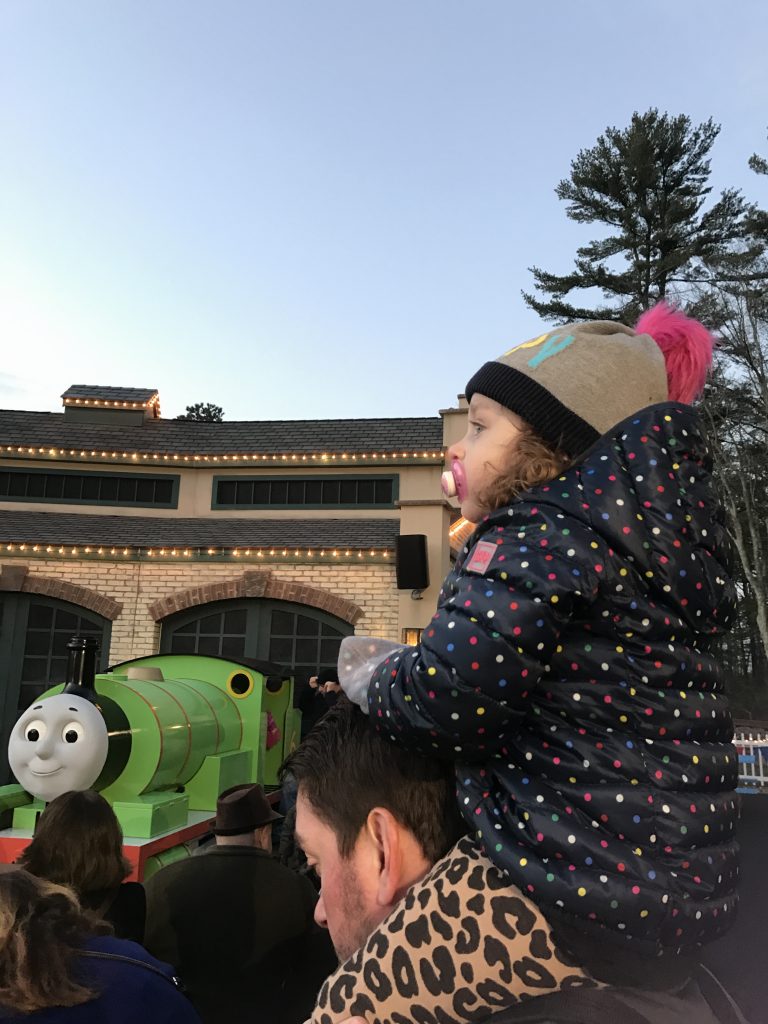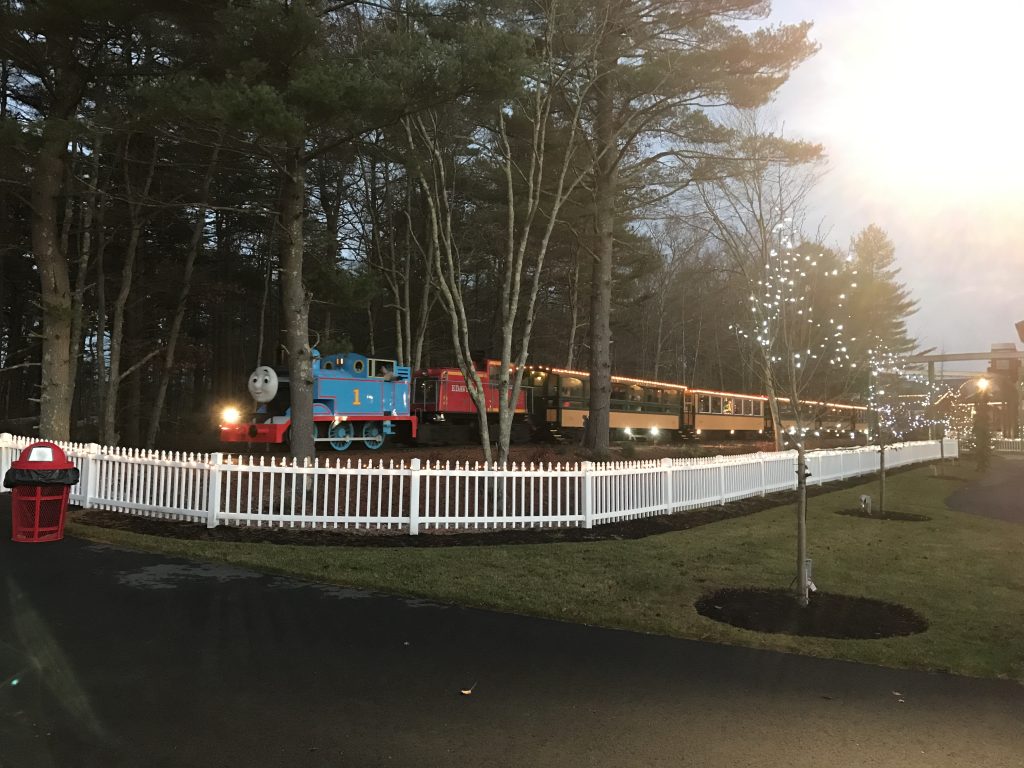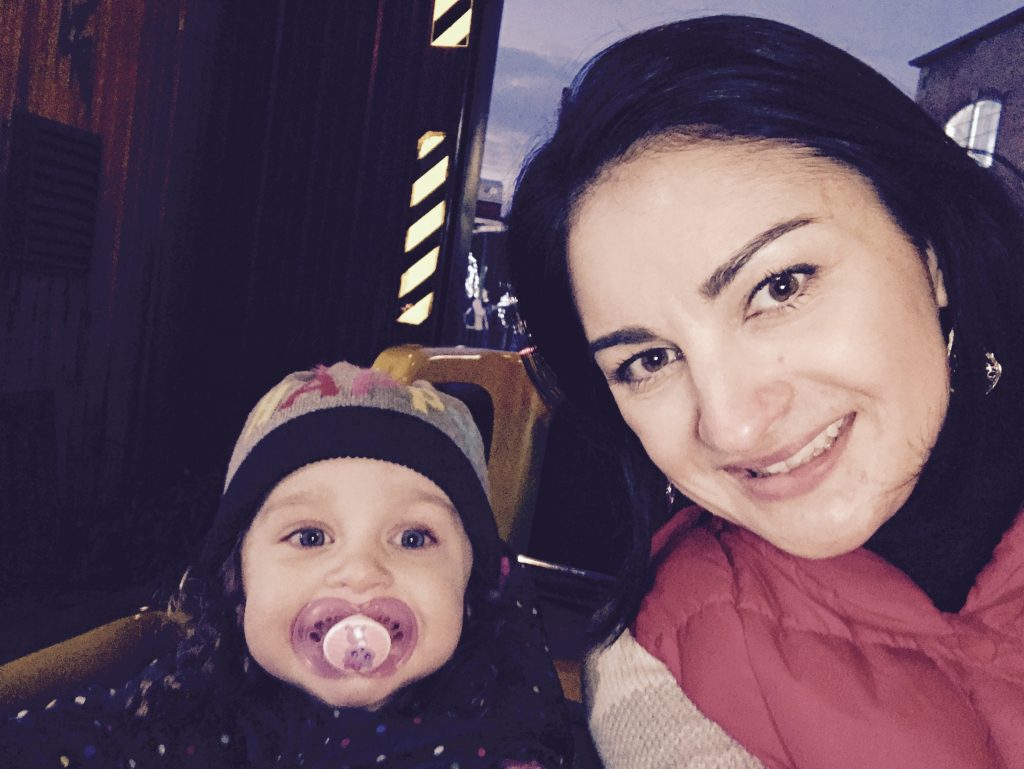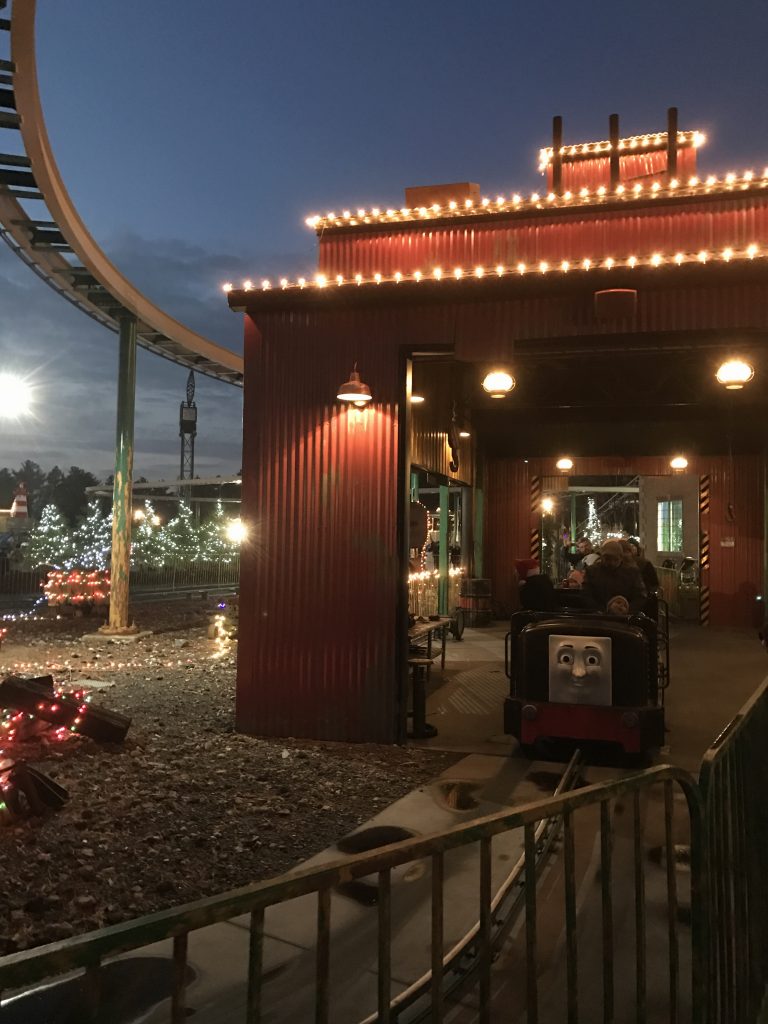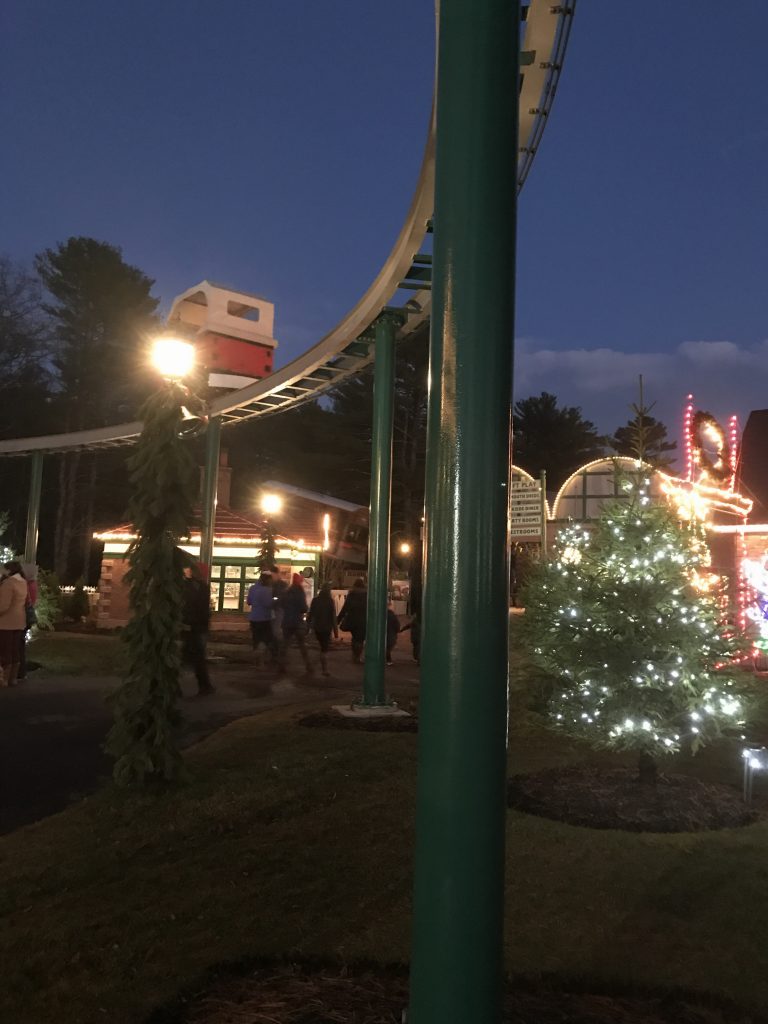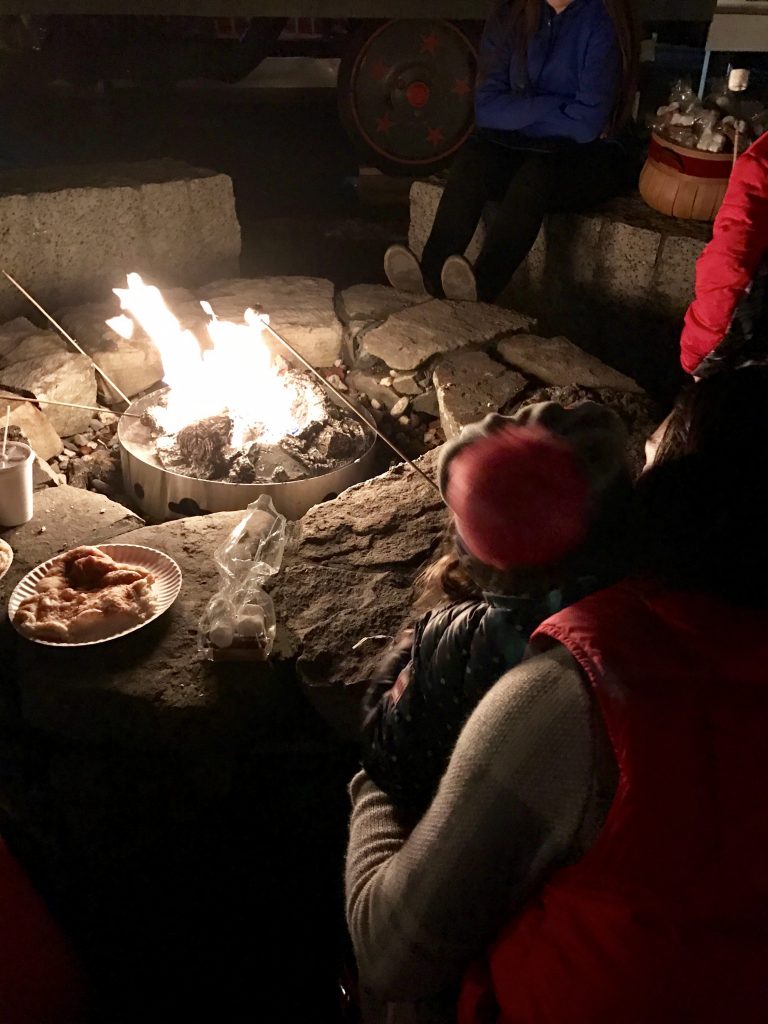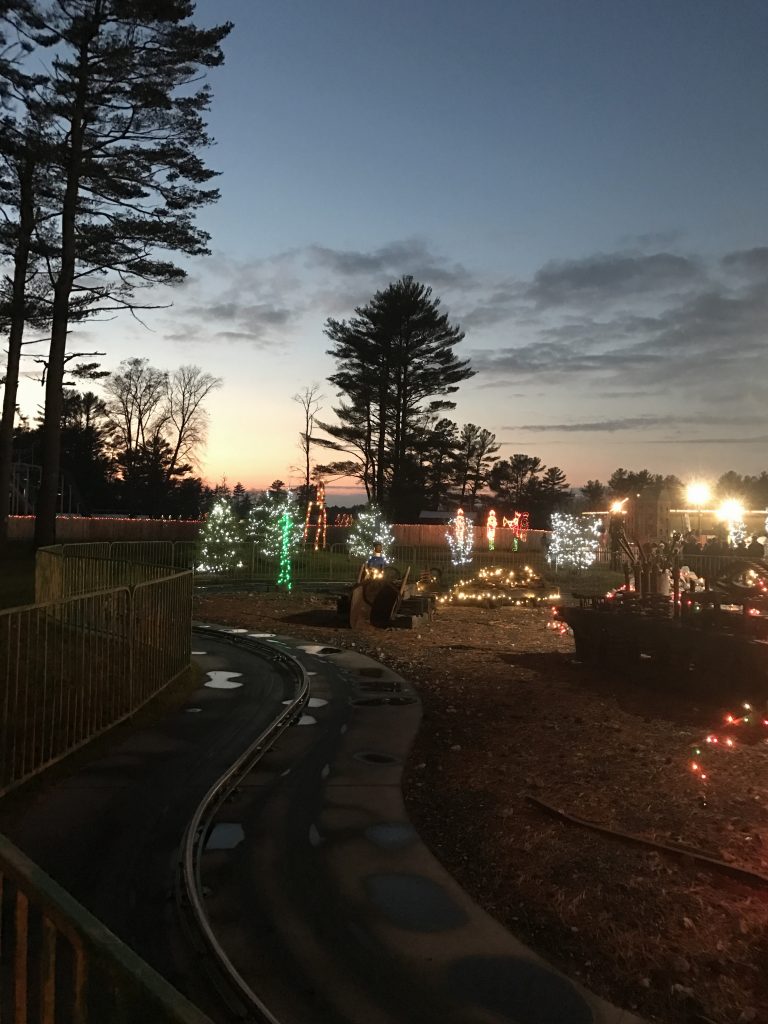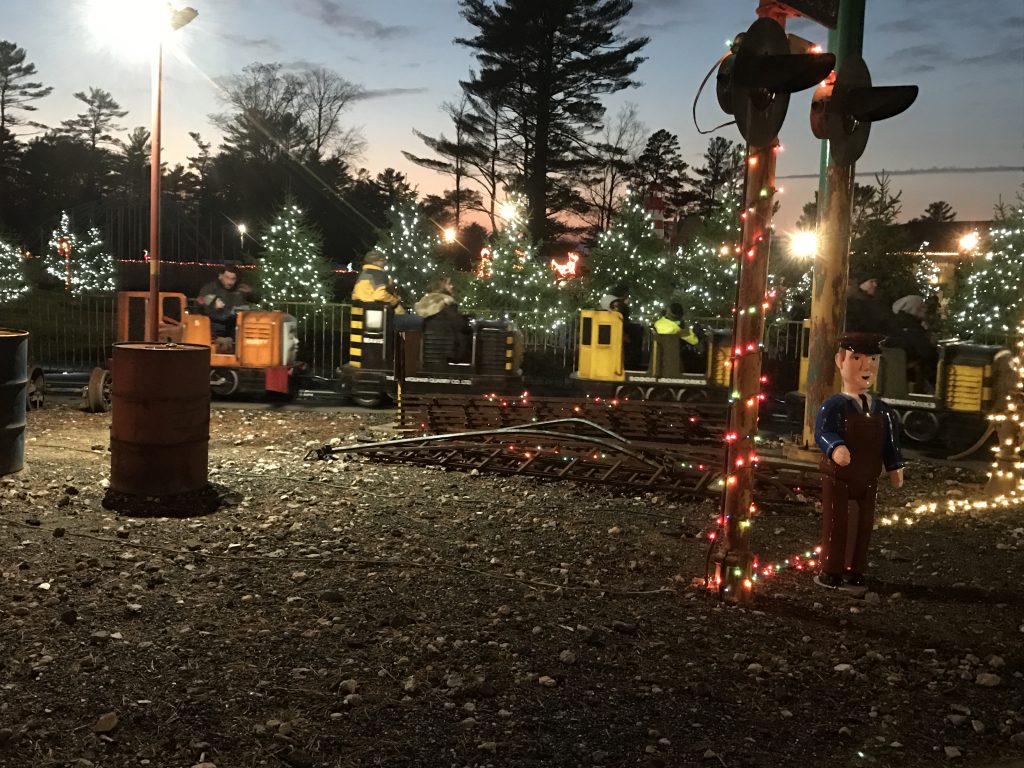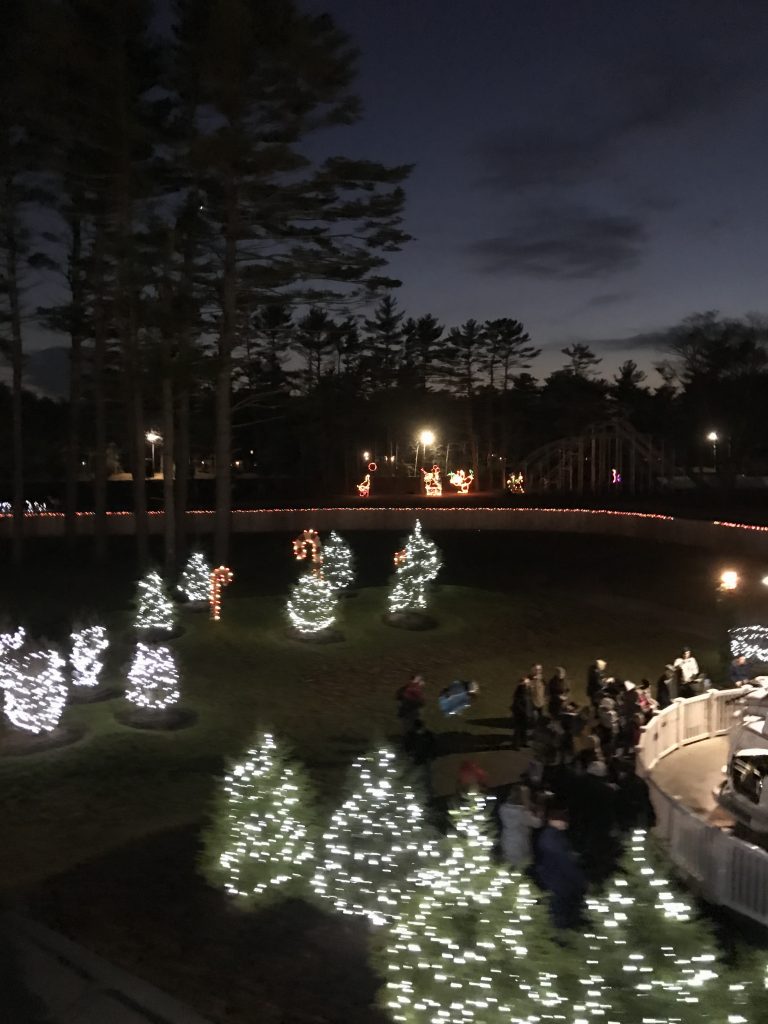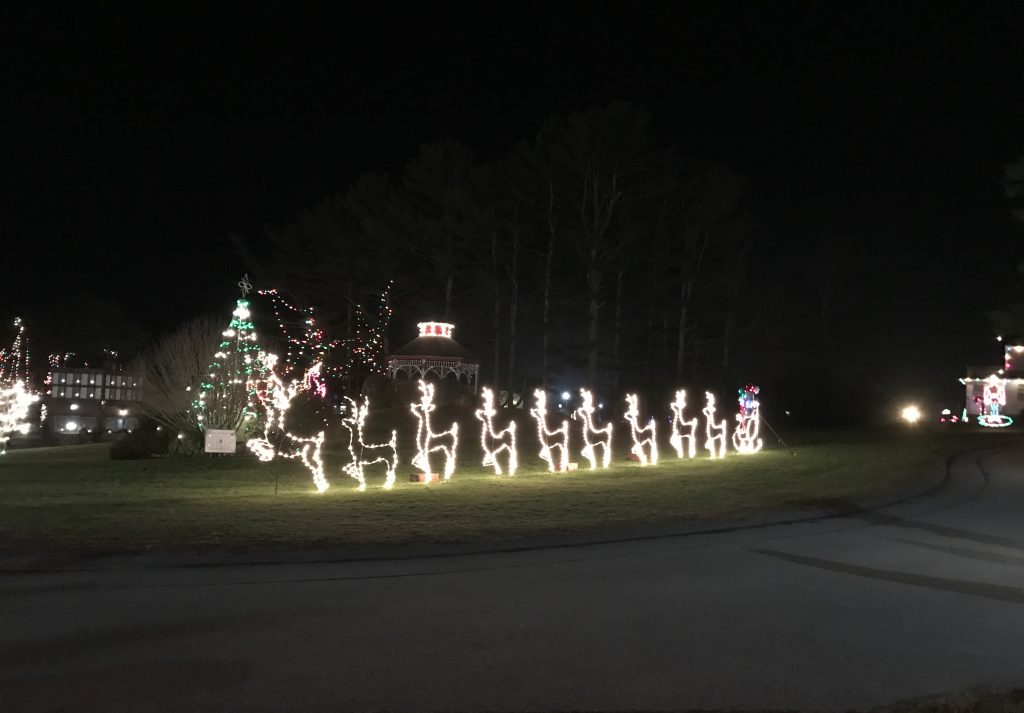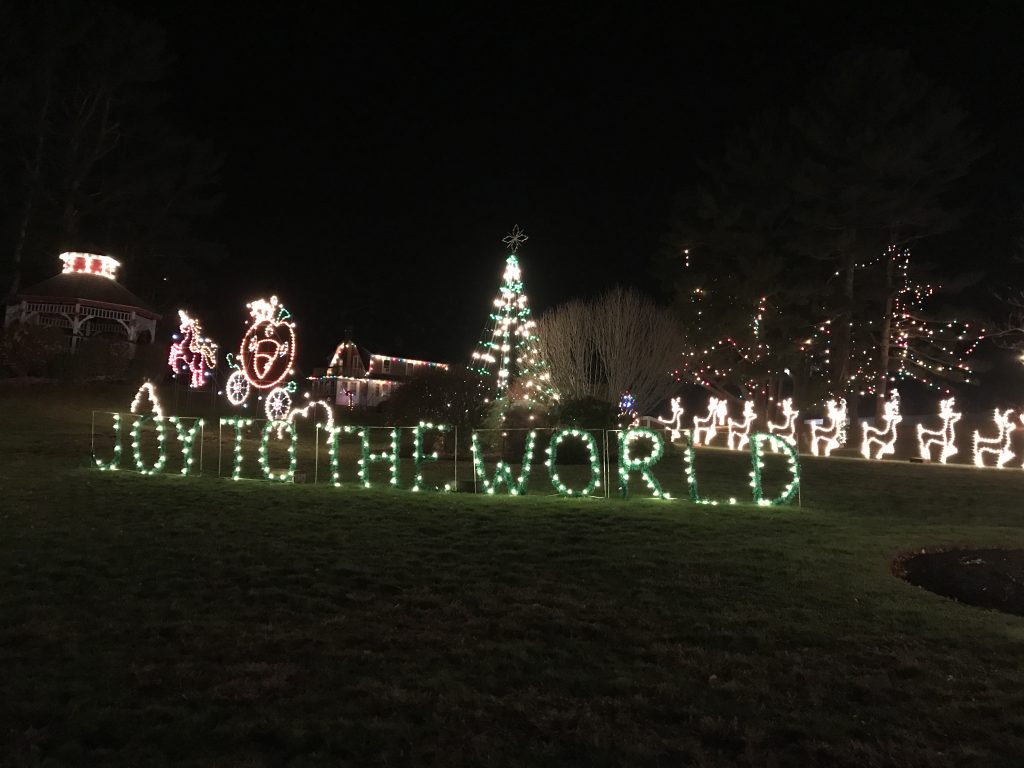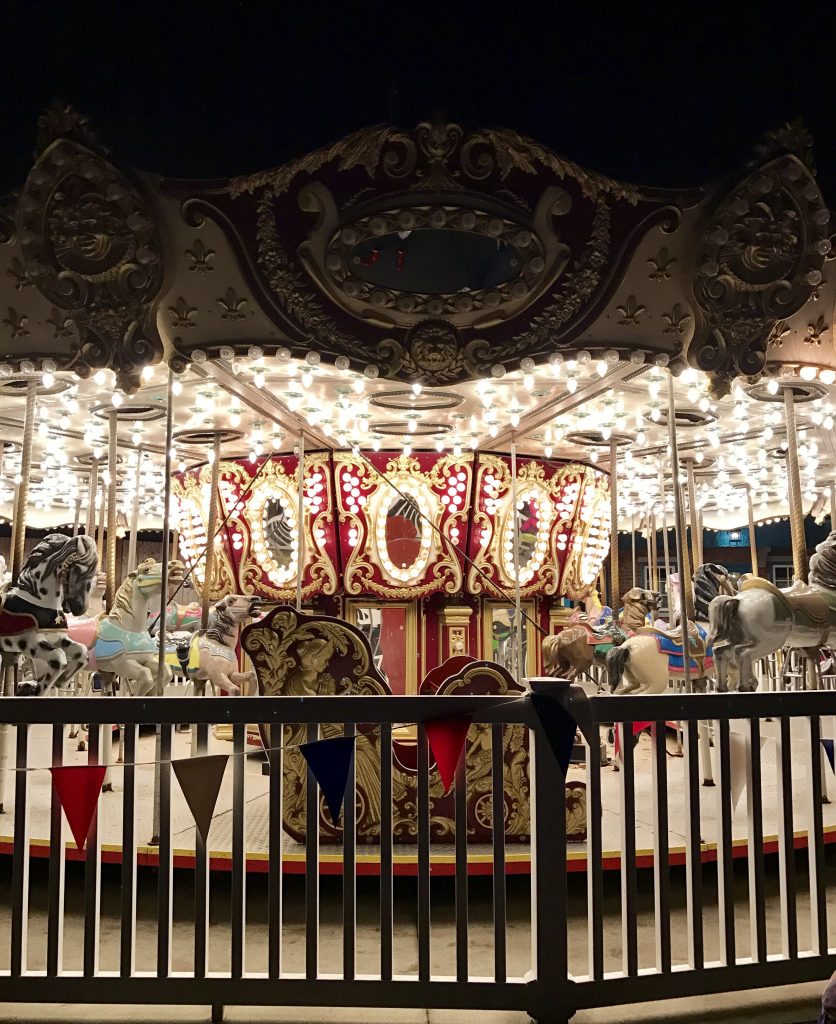 It was a cold afternoon/evening and a tough time of day for her (she doesn't do well with after-nap activities) and she may have been a little too young – but she had an absolute blast!!
***Tickets can definitely be pricey – if you wait to buy tickets there it's $37/adult and $32 for a child (and yes, a 2 year counts as a child!) – but we lucked out and as we were walking in, someone had an extra adult ticket they handed us. I also think they are doing a Cyber Monday special for a BOGO ticket for the 2017 season, which is definitely a great deal!!***
Happy Cyber Monday everyone – I can't wait to catch up on all the great sales and deals (even though my shopping is 97% done!!)