Summer is super short here in New England …. it stays pretty chilly through April/May and it has already started to cool down! We are wearing lots of layers as it's cool in the morning when we leave, then warms up midday, and is usually cooling down again around dinnertime.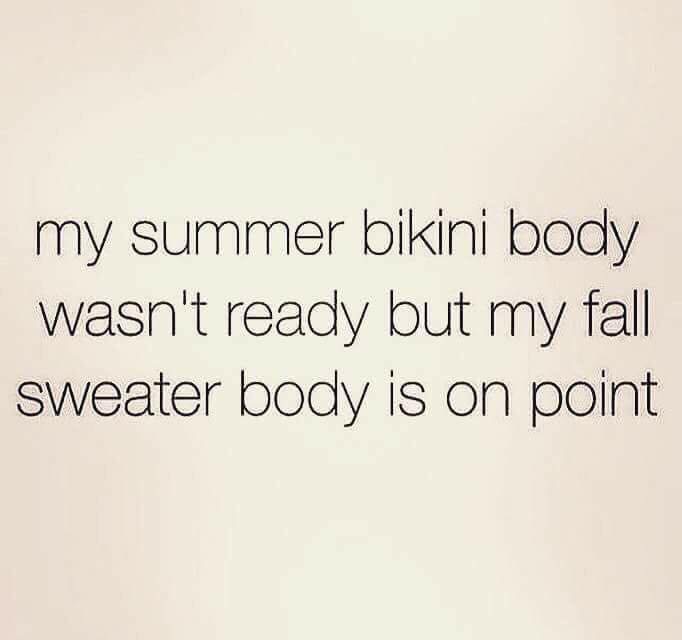 I think that fall is my favorite time of year when it comes to fashion! Here are the five pieces that I expect to be in constant rotation through Thanksgiving!
1) Gap Cold-Shoulder Dress: this color is so on point for fall, the fabric is easy to wear and it can be dressed up or down. Down, I like it with a pair of converse sneakers and dressed up for work with some cute wedges and a long necklace!
2) BP Pullover sweater: This was a random #nsale purchase (are you sick of hearing about the #nsale yet? lol), but now I want it in allll the colors. It's so soft and comfy, and just slightly oversized which I love. Perfect for chilly fall days! I've already worn it to work with distressed jeans (my office is an ice box), and I'm obsessed with it!
3) Quilted vests: These J.Crew vests never disappoint, and they brings them back each year in colors – I'm loving this wine color! These are my go-to when it's not quite cold enough for a jacket.
4) Chambray button down shirt: I've had mine for 3 or 4 years now, and it gets so much wear, especially in the fall. It looks so cute with a plaid scarf and dark jeans!
5) Zella leggings: these leggings are my favorite! I have both black and royal blue. The black ones I can get away with wearing to work with a long tunic/sweater and tall boots, but they also look cute with a sweatshirt and sneakers. Every mom needs to own at least one pair of these!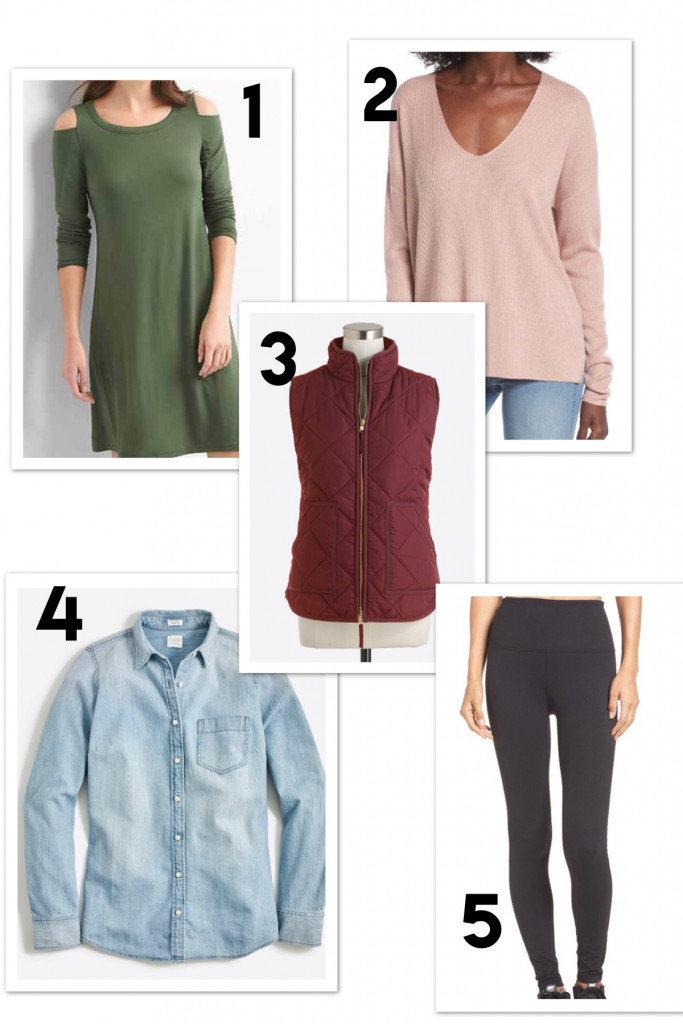 Linking up with Lauren and Katie! Happy Friday!!