If you're a mom, then you probably shop on Amazon way more often than you care to admit, amiright?
I'm obsessed with my Prime membership and take full advantage of it! I buy most of our necessities from Amazon, work/office supplies, I'm obsessed with Amazon Music and am going to be trying out Amazon Fresh this week too.
So, I thought I would do a fun round up of my favorite items I've gotten from Amazon recently.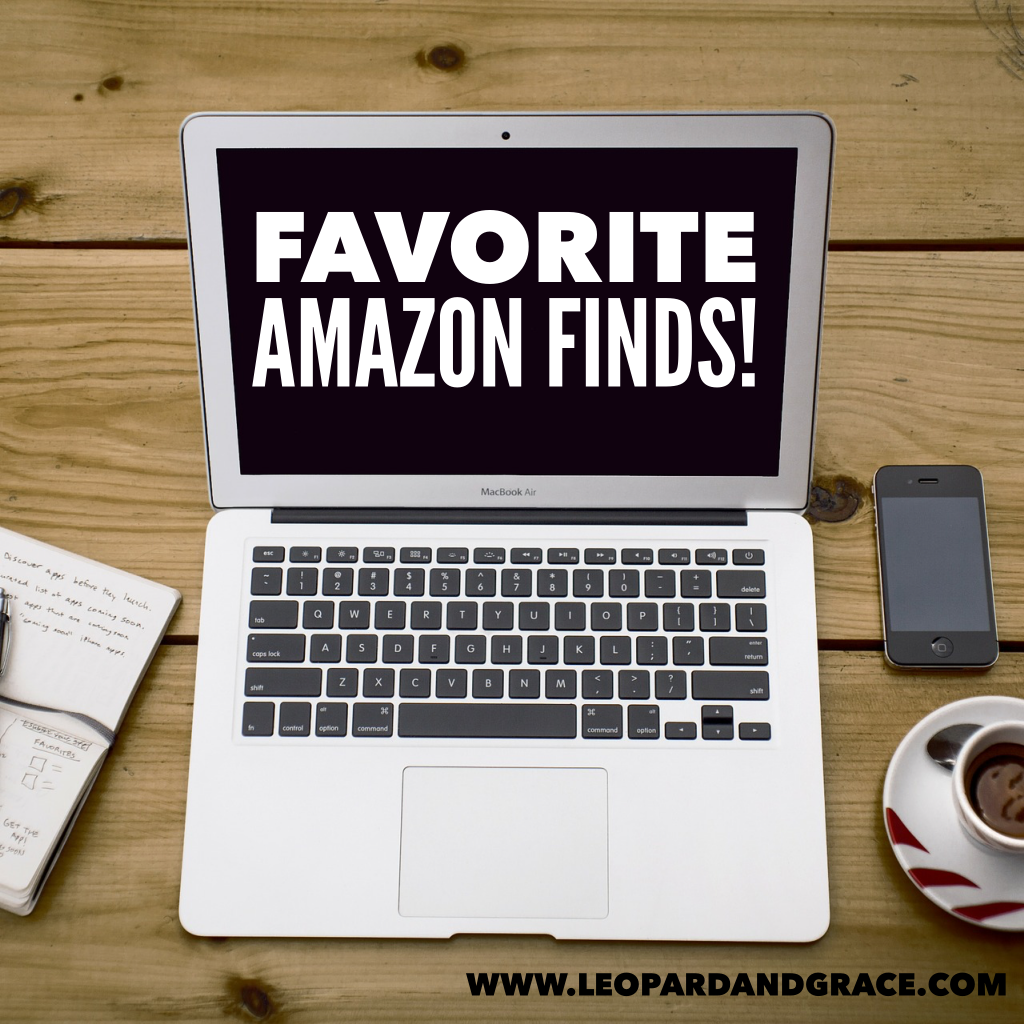 1) Listening to the new Old Dominion album – these guys are incredible! Even if you are not a country music fan, give them a shot. They are super talented, and their lyrics are so catchy! Gracie's favorite song is "Not Everything's About You" – she calls it the "loud song" and knows every word.
2) The best coffee – I'm partial to Hawaiian coffee (obviously), and this one is my absolute favorite. I like it hot or iced, with a little bit of vanilla almond milk. So yummy.
3) Collagen supplement – I have been hearing such good things about adding collagen to your diet, so I decided to give this a try! It doesn't taste or smell like anything, and it dissolves easily, so you can add it any drink you want. I usually add a scoop of this to my morning coffee. When I take it regularly, I definitely notice a difference in my skin/hair/nails.
4) Tinkle Razors – I'm getting real here. If you don't shave your face, you are missing out. It exfoliates your skin leaving it so smooth and soft. It takes some getting used to, but my skin feels incredible. It's one of the most effective tools I've used since my skin can get so dry. Just try it. It's $6. You have nothing to lose 🙂
5) Accupressure mat – this thing will change your life! It is amazing!!! I lay on it at night and it really helps me to relax, and I sleep so much better! It's also great if I have a headache or migraine.
6) Frownies – ok, real talk. Wrinkles. UGH. I hate them! I have what are known as "11s", and if you have them, you know what I'm talking about. Someone recommended these to me (I mean, they are a heck of a lot cheaper than Botox!). I wear them at night 1-2 times a week, and it makes a HUGE difference!! Plus, they come in a box of 144, so it will last you for-freaking-ever.
What are your favorite Amazon finds??? I'm always looking for new things to try!
Happy Friday lovelies!
Linking up with Amanda, Andrea and Katie.