I was very excited to participate in the beauty swap through Sleepy Single Girl! 
I was matched with Heather – another Boston area mom! It's always so nice to make local blogging connections!
I loved all the goodies that she sent me – including the little bag of Skittles, which are my favorite!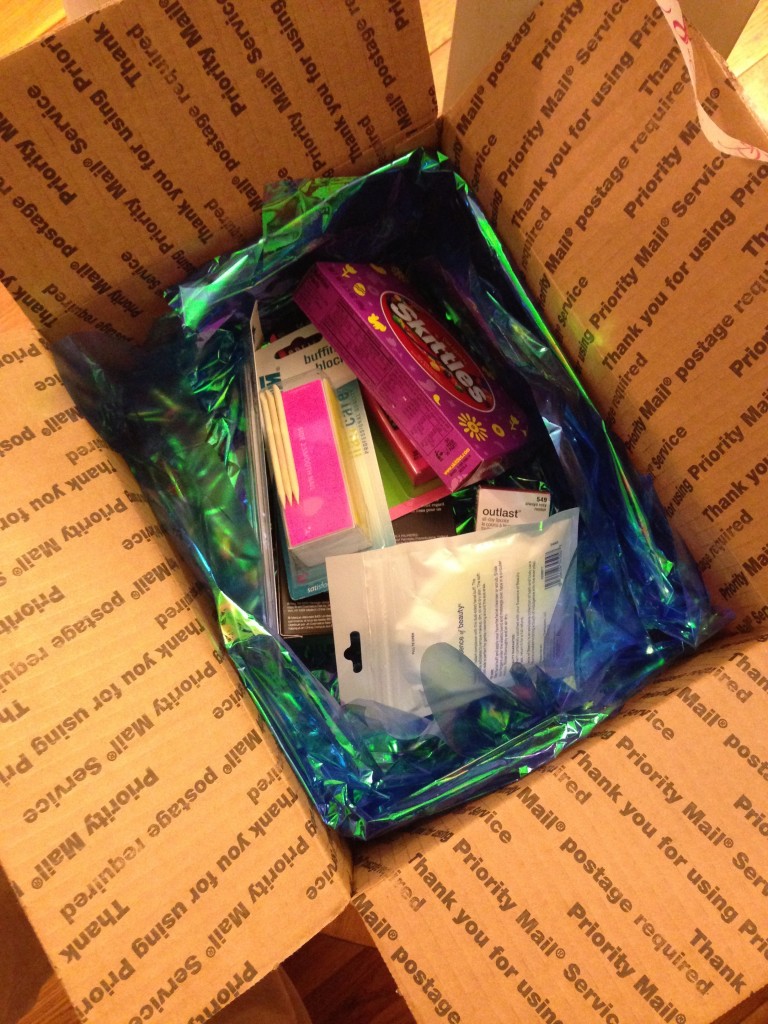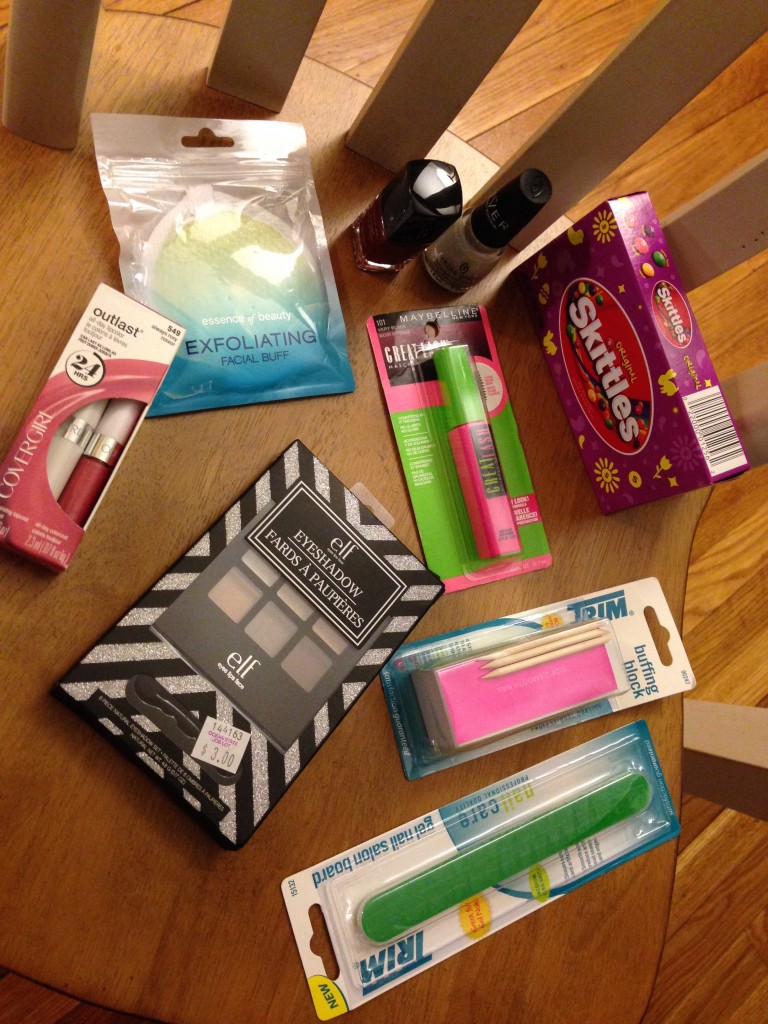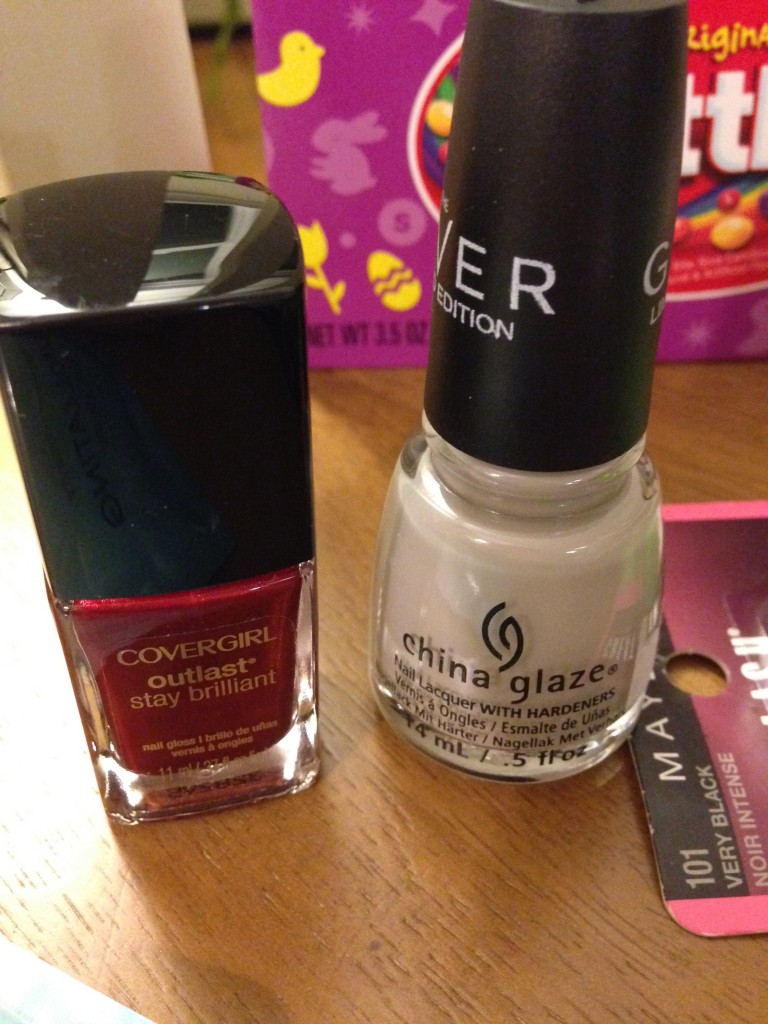 I'm a self-proclaimed polish junkie – and I love both of these colors!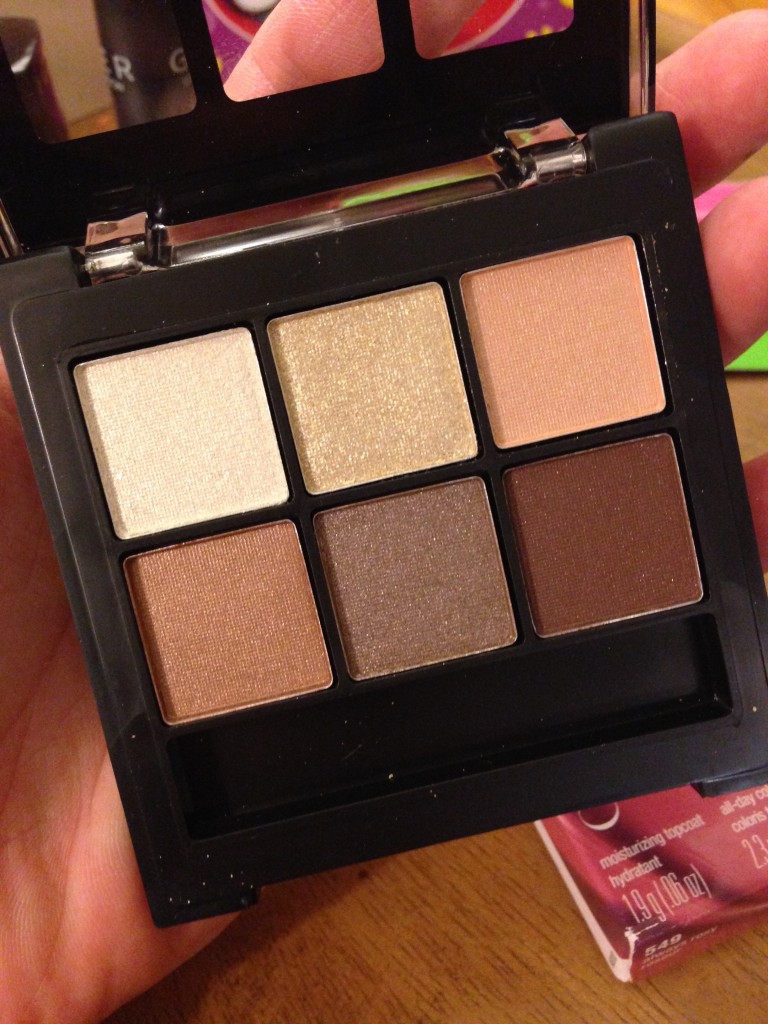 This eye shadow palette is fantastic – it has great colors that I wear all the time!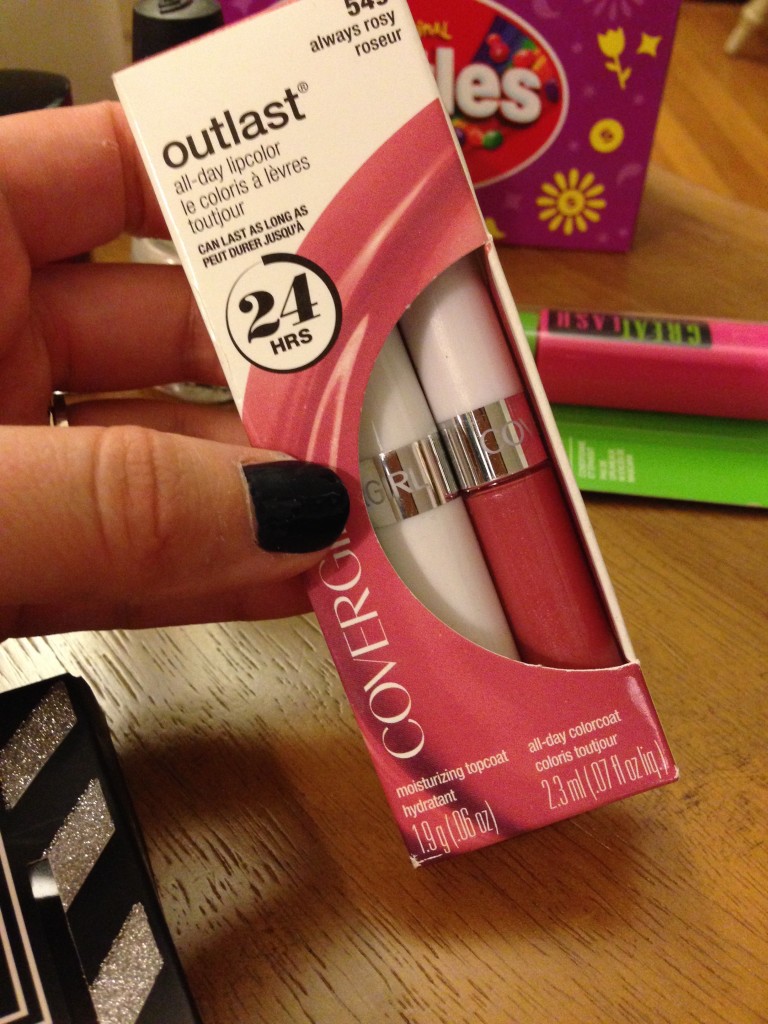 I've been using the Covergirl lip color almost every day, and I love it!! I was afraid it was going to be too "rosy" for my coloring, but it actually complements my skin tone really well!

Thanks so much Heather! I had so much fun shopping for you and I hope you enjoyed your goodies as much as I enjoyed mine!
Make sure you follow Justine if you're interested in signing up for the next swap!