It's December – the most wonderful time of the year! This weekend was so much fun, but went by way too quickly!
Saturday, we had Keith's holiday party, our sixth EIG party! The parties get bigger and better every year! In years past, they have been at the Aquarium and Fenway! This year was at the Museum of Fine Arts. Now that I'm a stay-at-home-mama, I don't get to get dressed up very much, so I was really looking forward to that!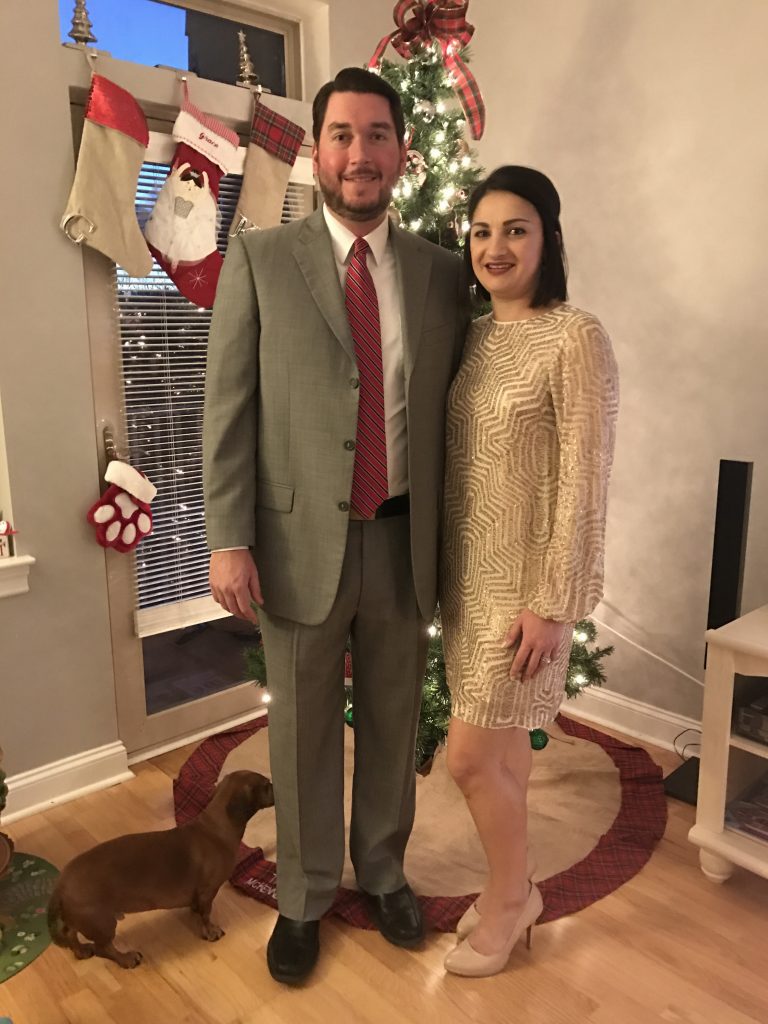 I use Rent the Runway, since I hate to buy fancy dresses that I'll never wear again!
Over the years, we've gotten close to several of his coworkers, so we always have a great time!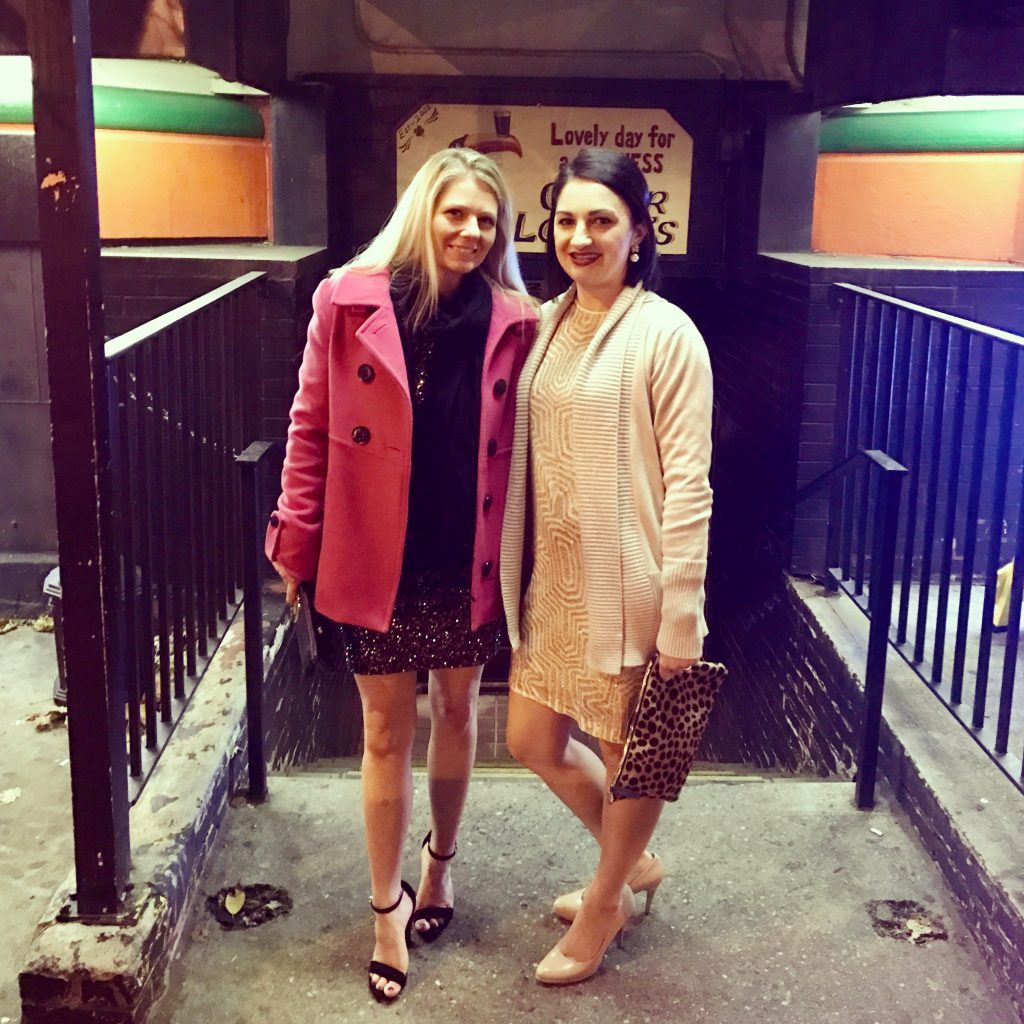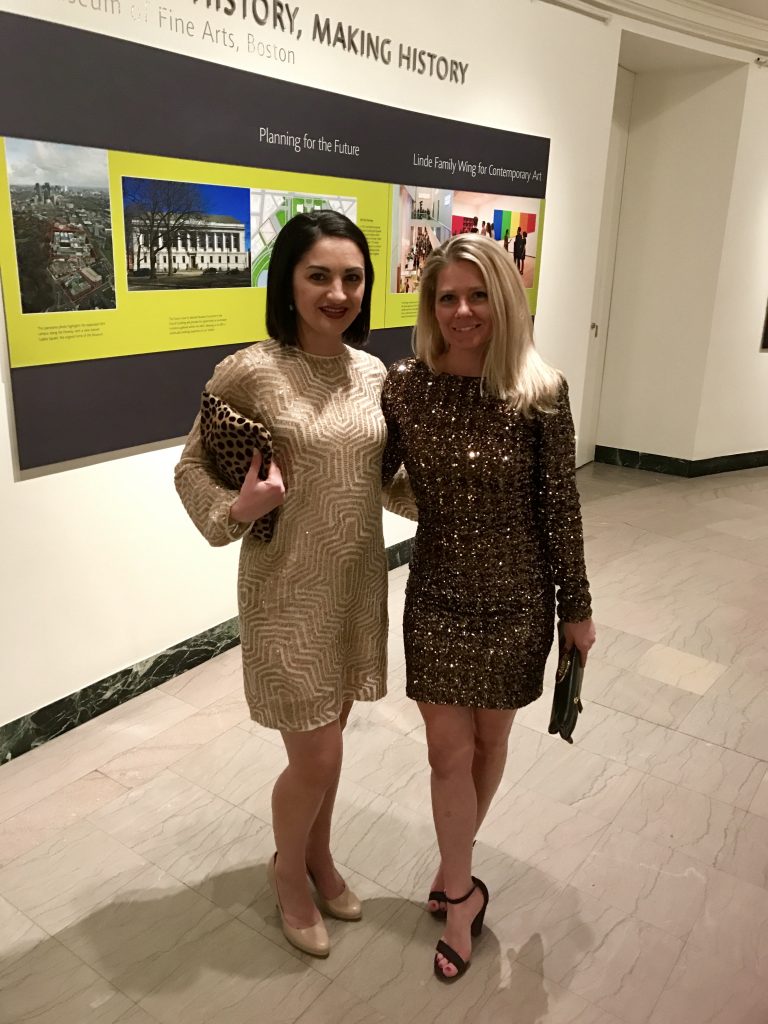 Sadly, most of the museum was off-limits to our party, with the exception of a couple small exhibits.
These were two of my favorite childhood books – "Make Way for Ducklings" and "Blueberries for Sal". It was so cool to see all the original artwork and sketches!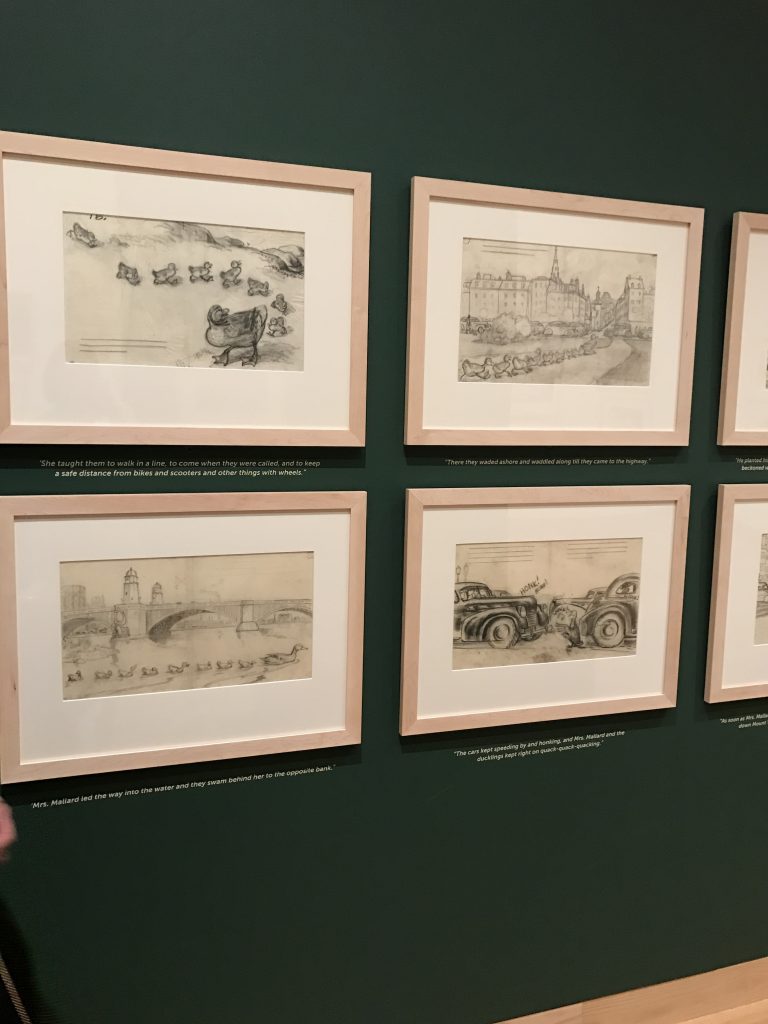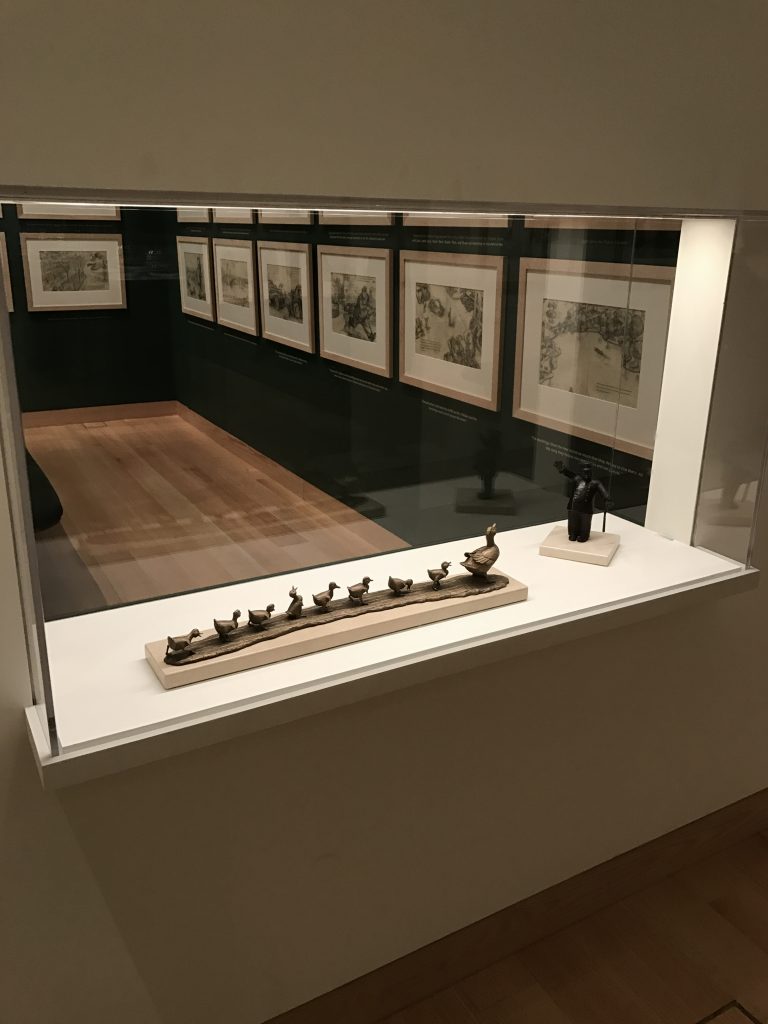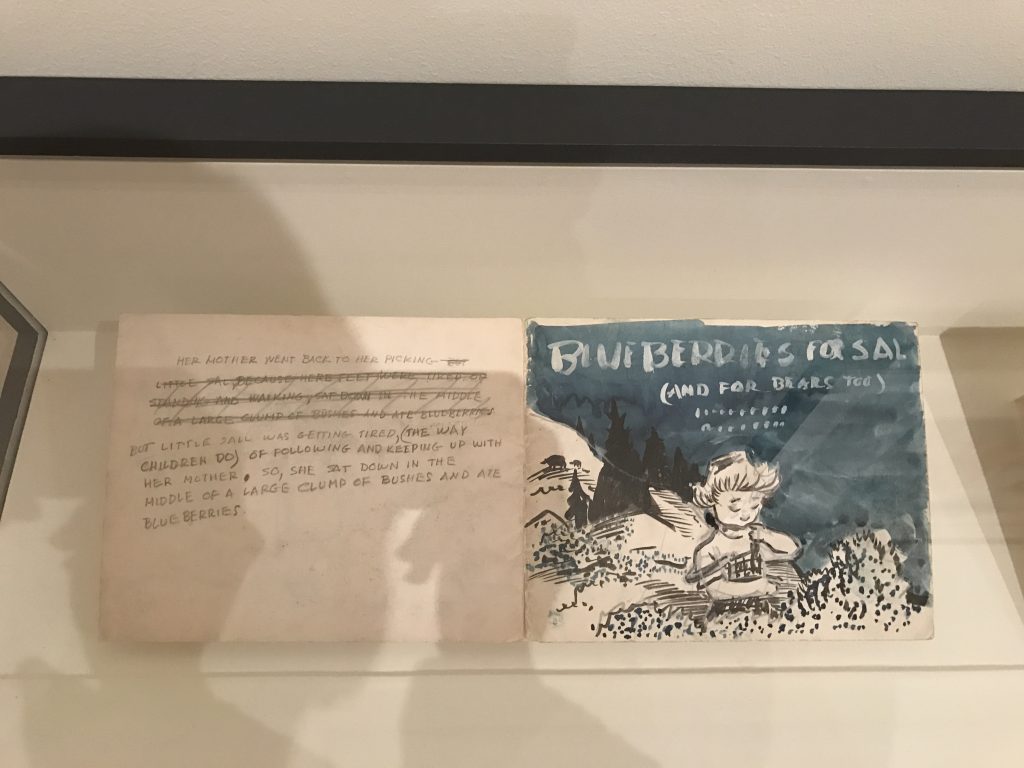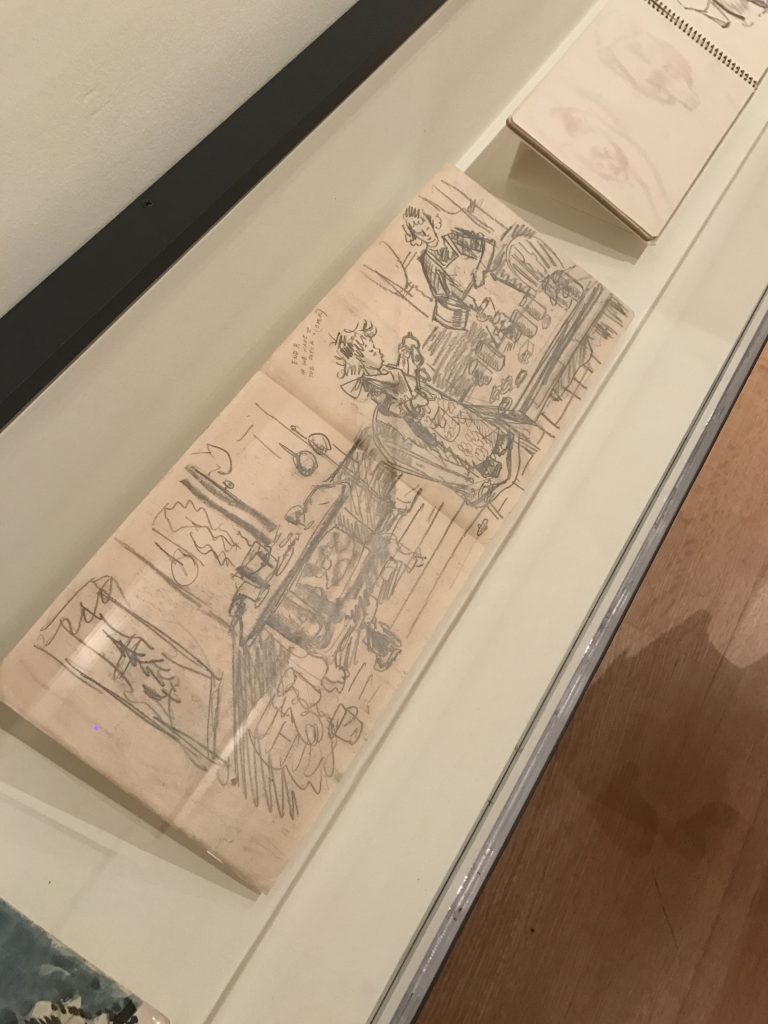 The highlight of our night was the entertainment- The Bumby's! I had never heard of them before, but they are creative artists that give a "fair and honest assessment based solely on your looks". We waited in line for about 45 minutes, but they nailed it! It was a lot of fun! They can't hear you since they are listening to music, and you can't see their face so they can remain anonymous. They've been doing this for about 10 years, and now travel all over the country!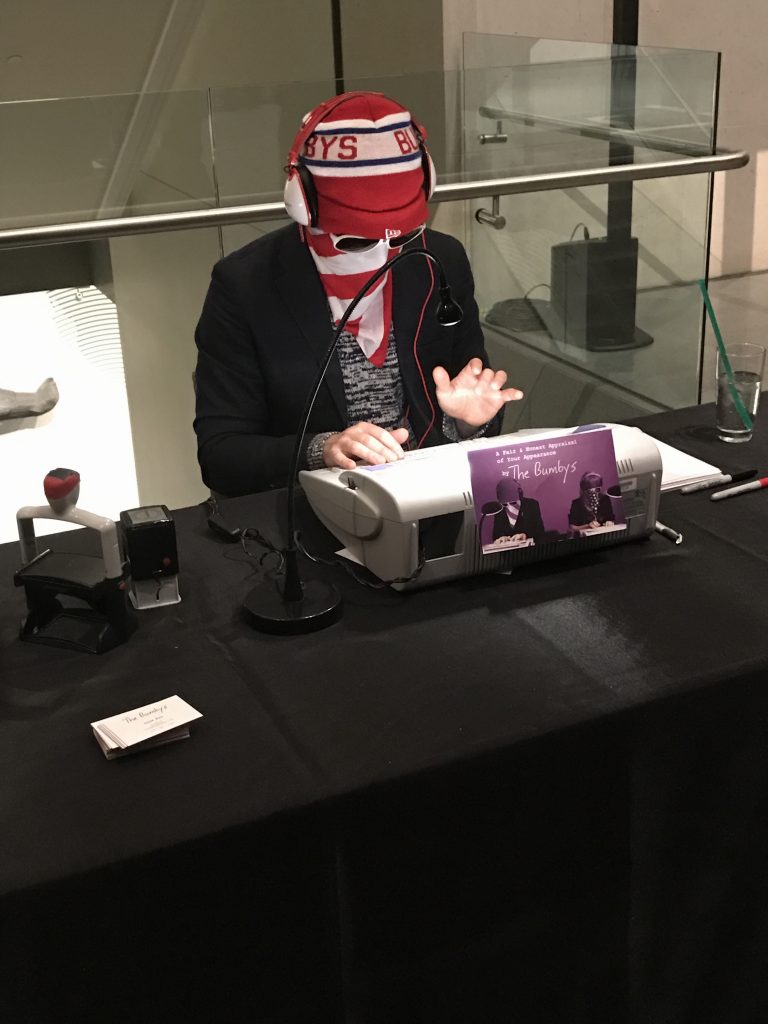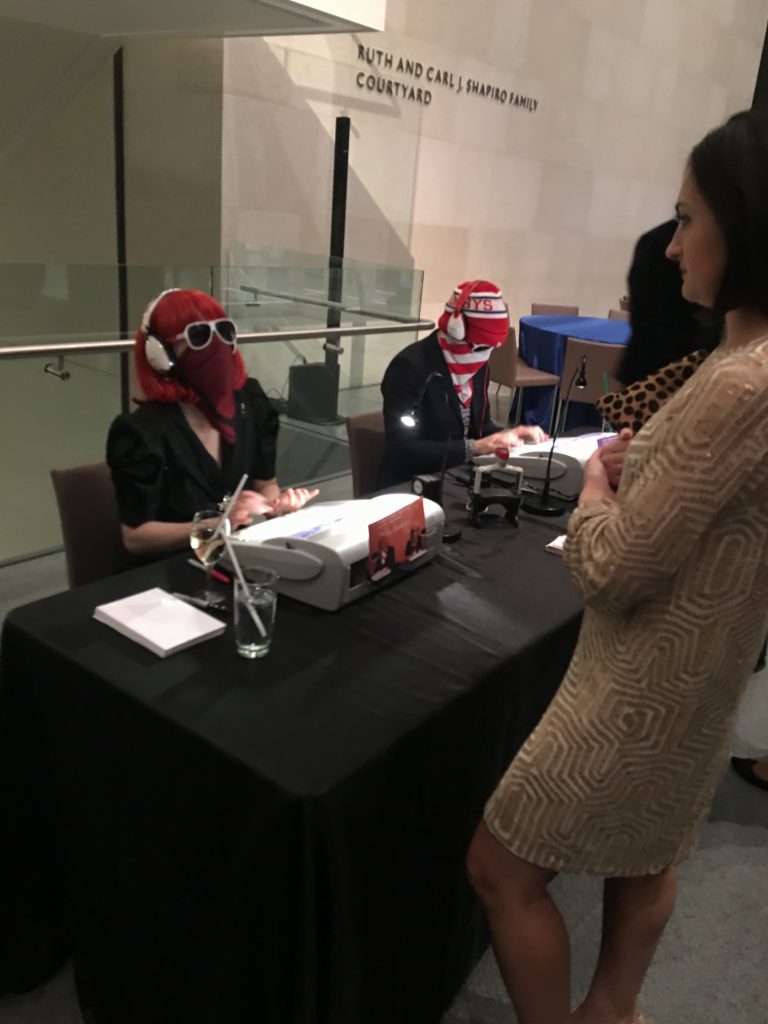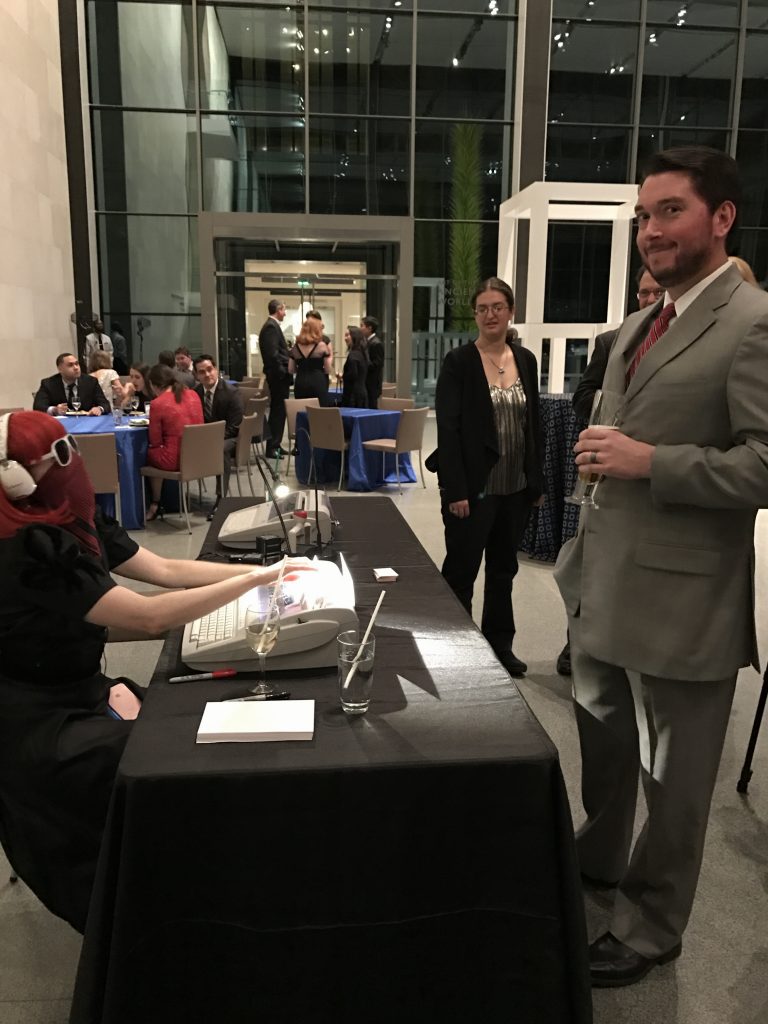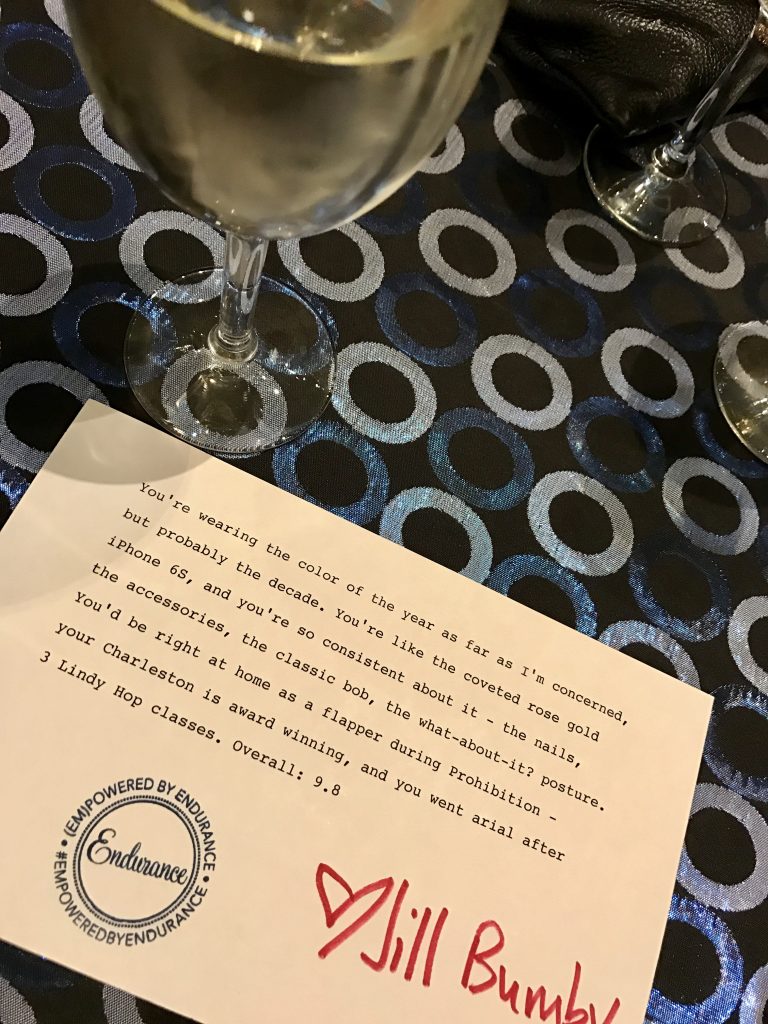 Sunday morning we were up bright + early, so we headed to breakfast at our new spot. It is the cutest little diner inside our local airport. It's teeny tiny, but we had front row seats to the small planes landing and taking off. My child is obsessed with trains and planes, so she loved this place! The food was so yummy too!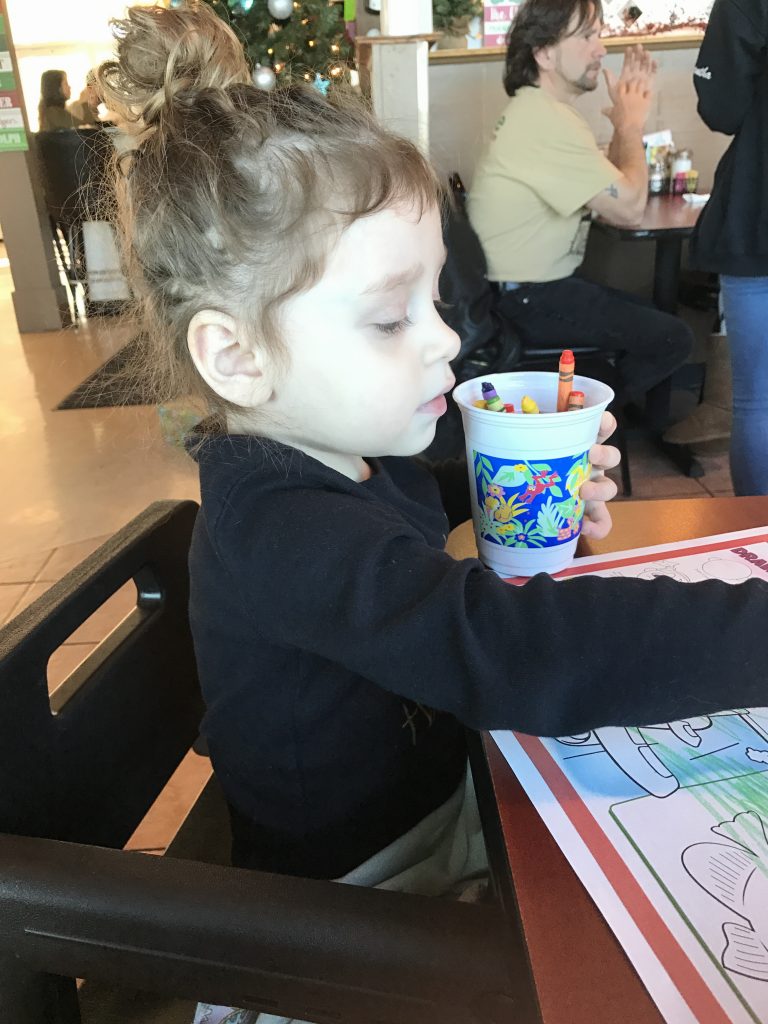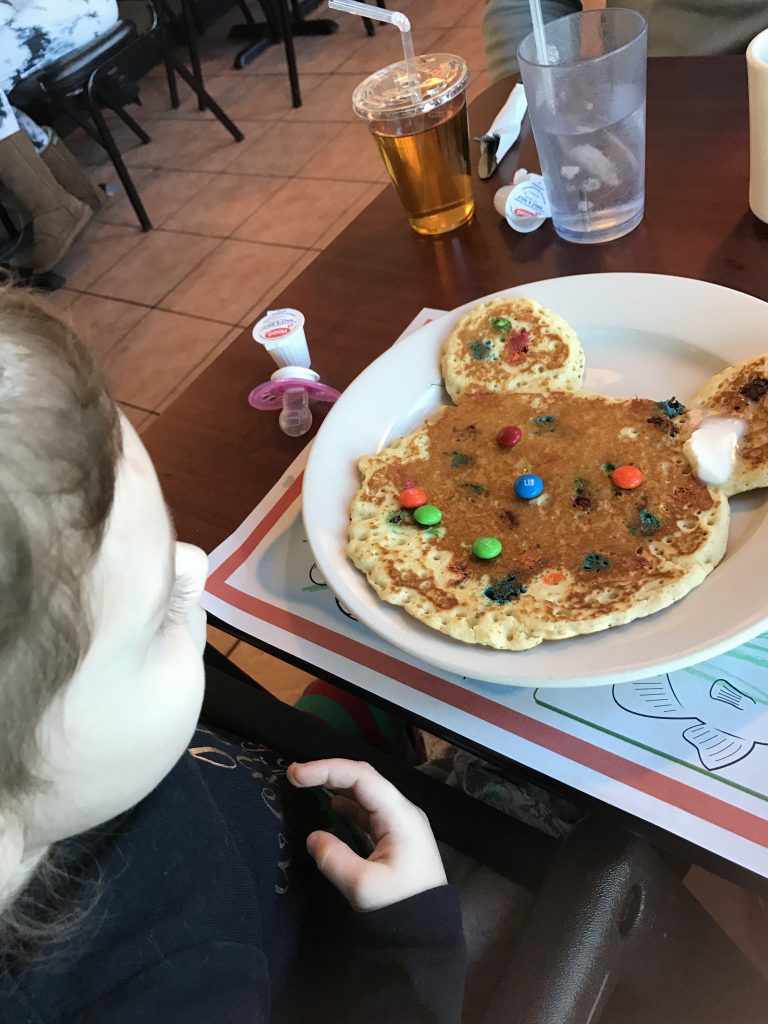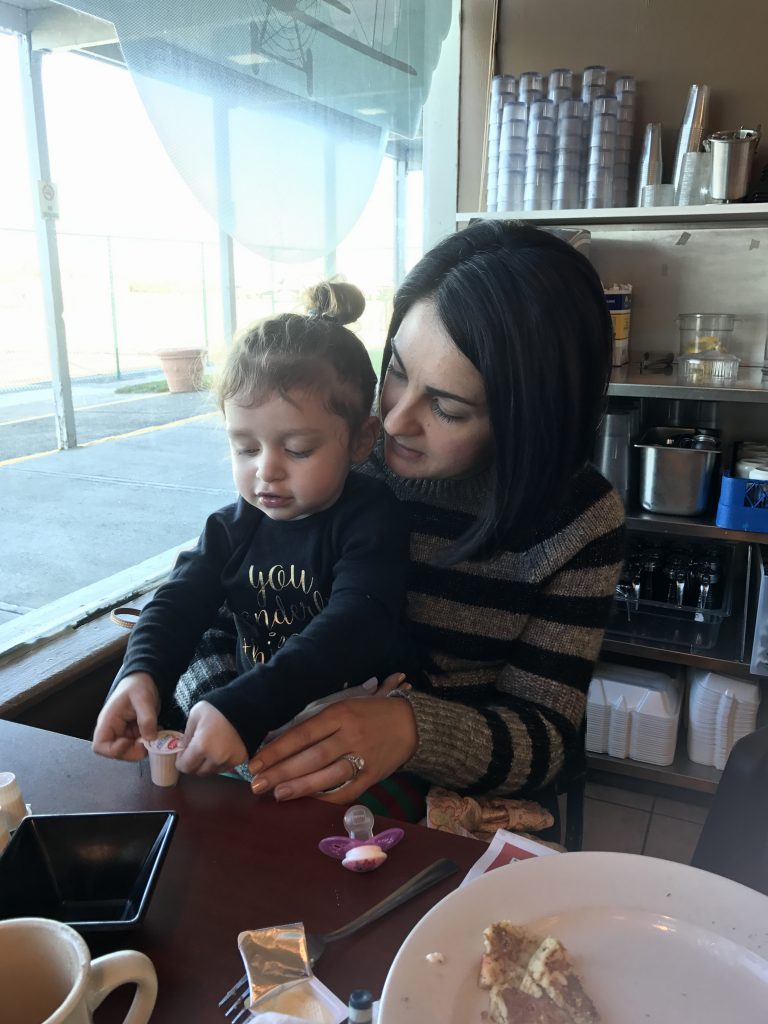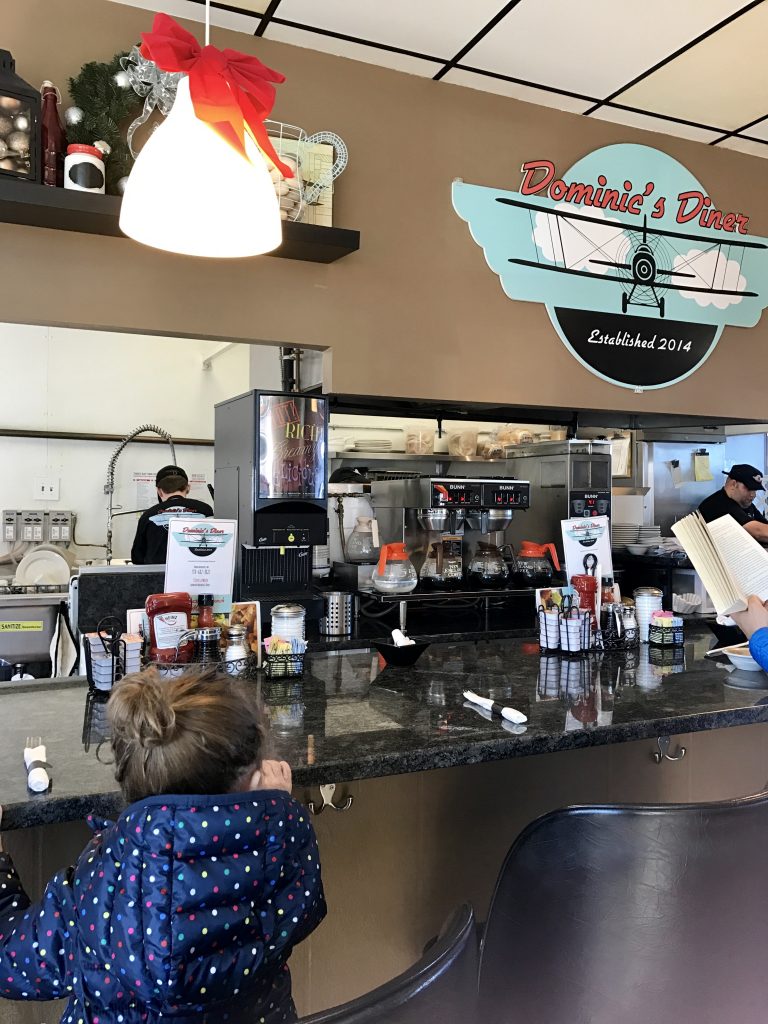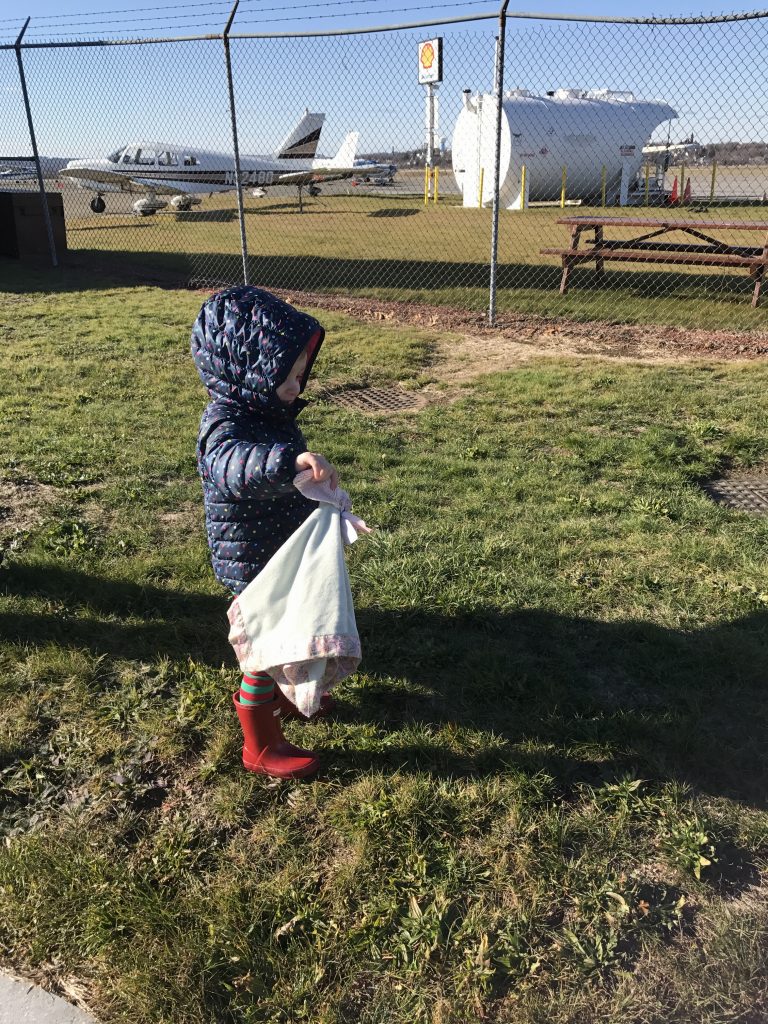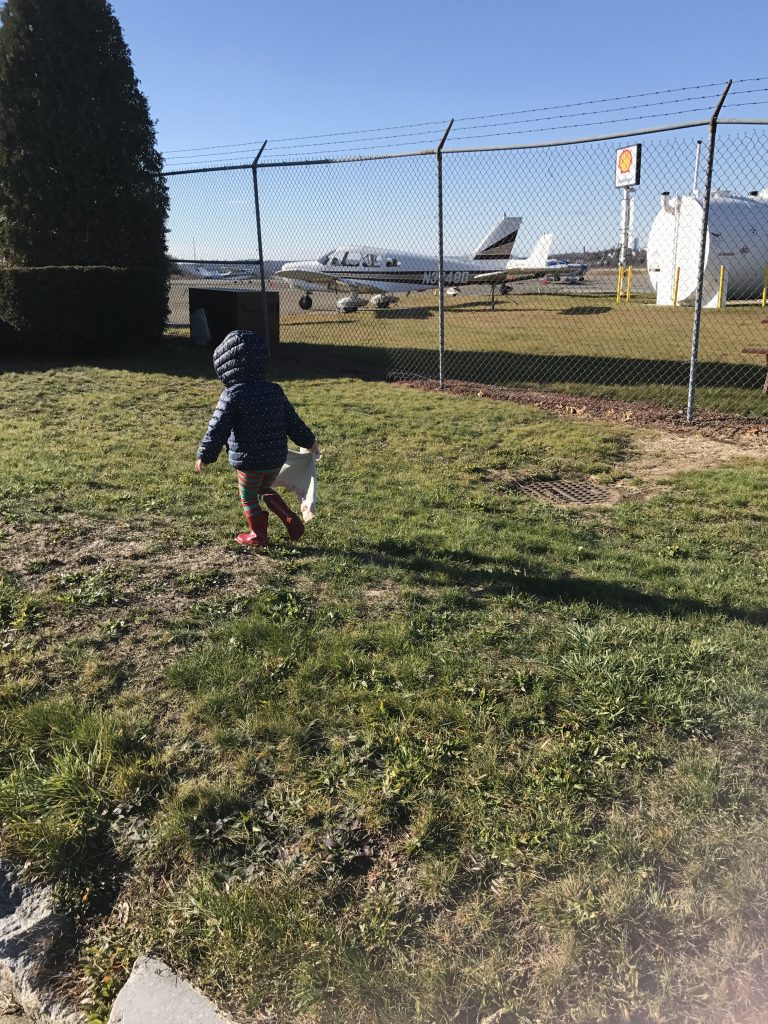 After naptime and a huge Patriots win (shout out to our man TB12 – the GOAT!!!) we headed out to check out Christmas lights! Gracie is obsessed with all things Christmas this year, and loves looking at the lights!
We drove to two different neighborhoods that were totally decked out. The second was set to music, and you could tune to the radio station and listen along to the show!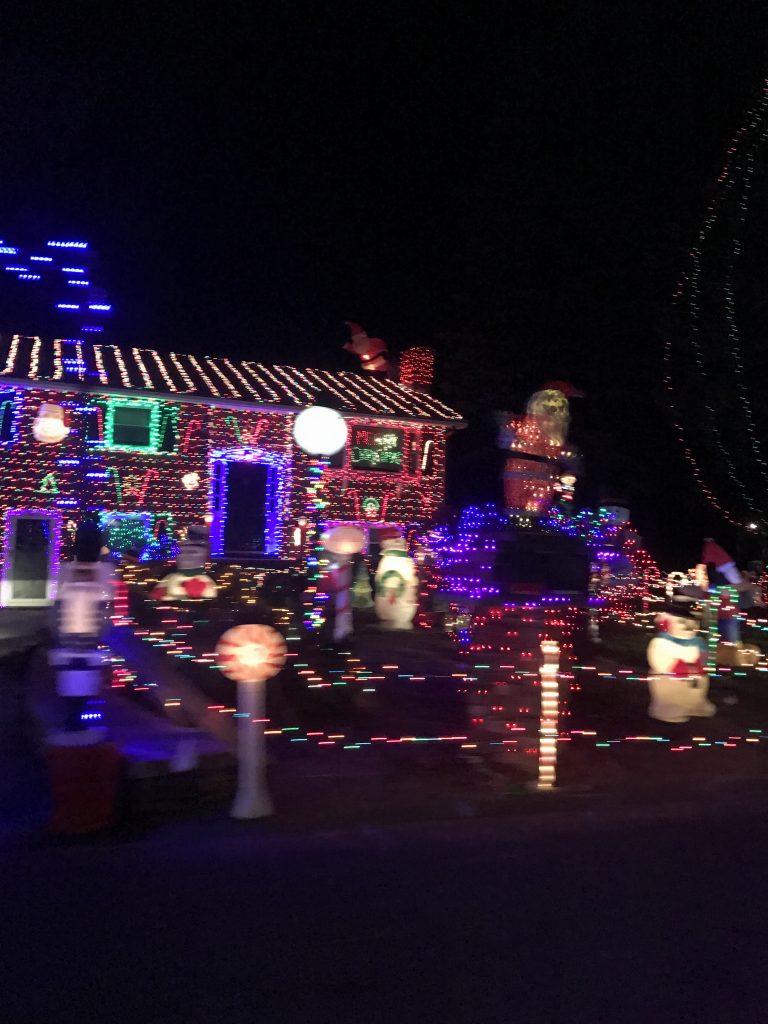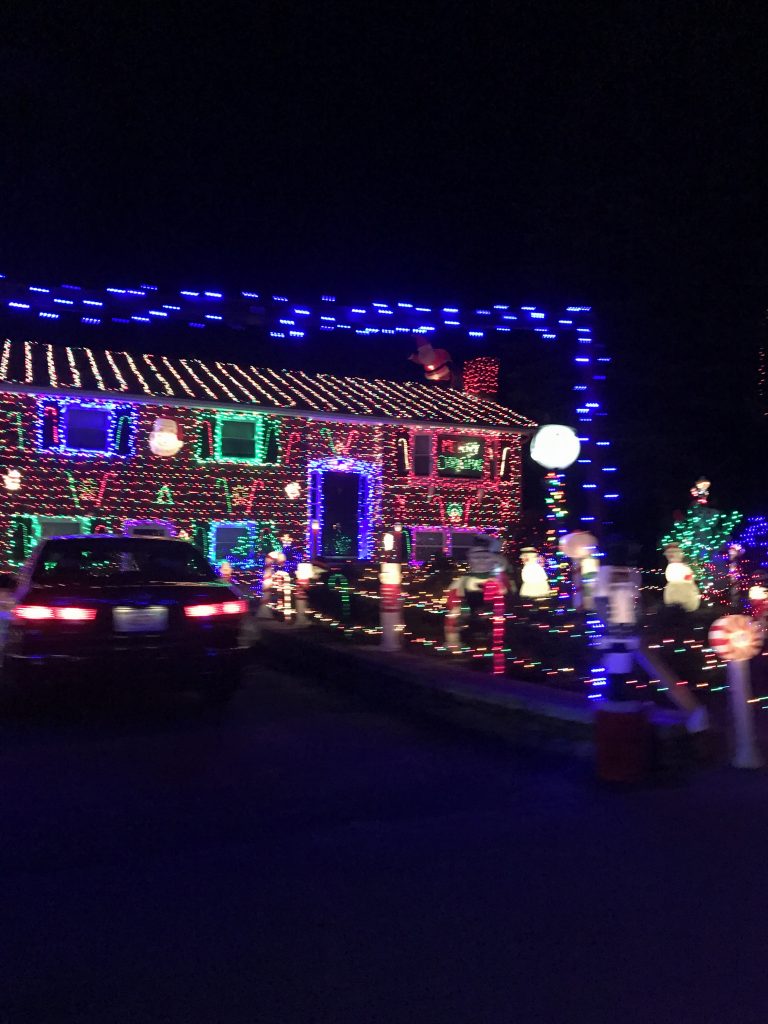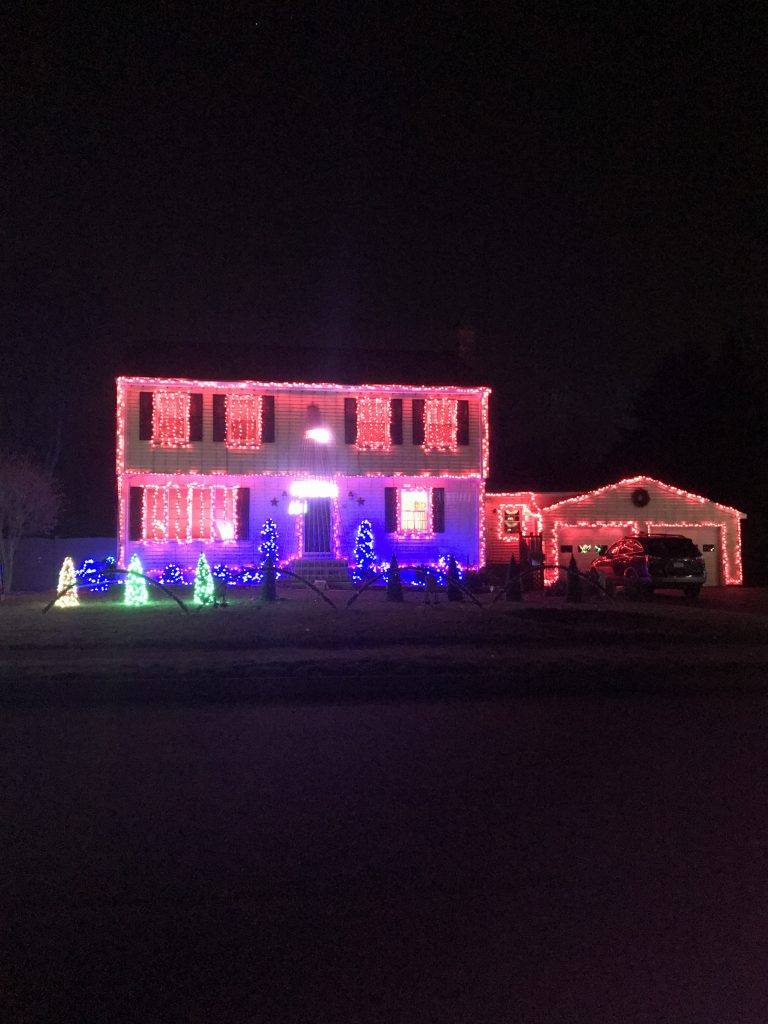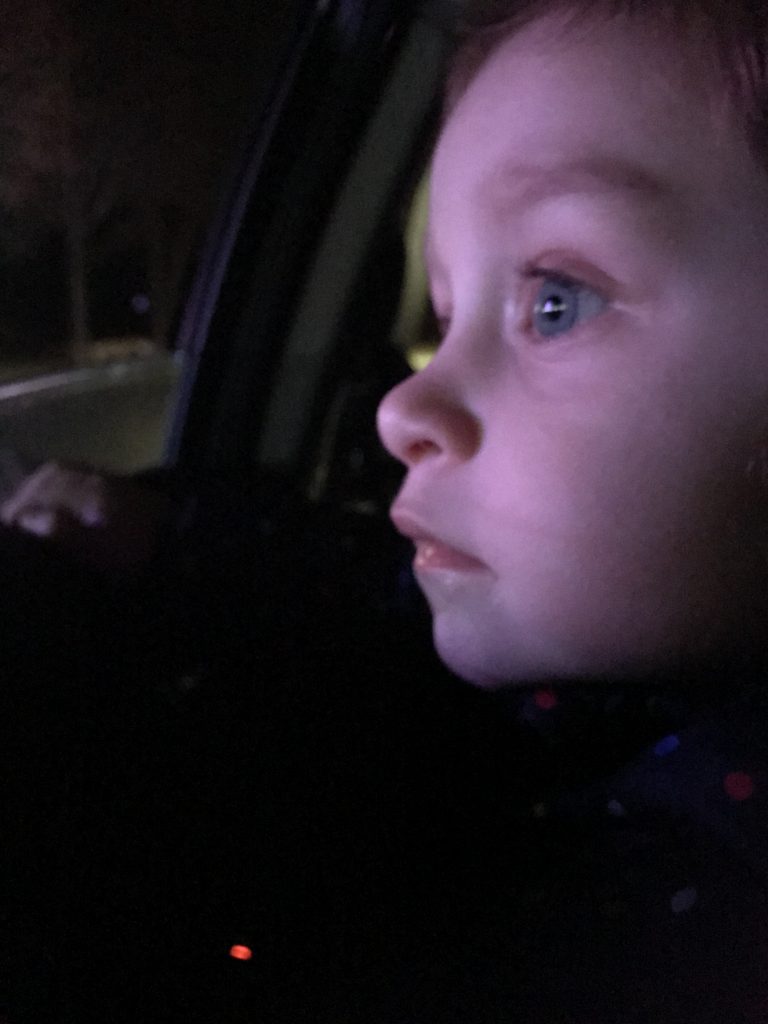 I hope that you had a great weekend!! Linking up with Biana