This weekend was beyond nuts and exhausting. I will spare you the mundane details and do a quick recap of the important stuff.
Linking up with Biana and Meghan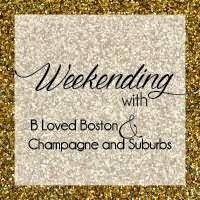 Teething Sucks: Gracie is cutting her top two teeth and she is pretty crank. The day before her teeth pop through, she is just very clingy and tired, and wants all the cuddles with her mama. So while the teething experience is so exhausting, I adore her sweet snuggles.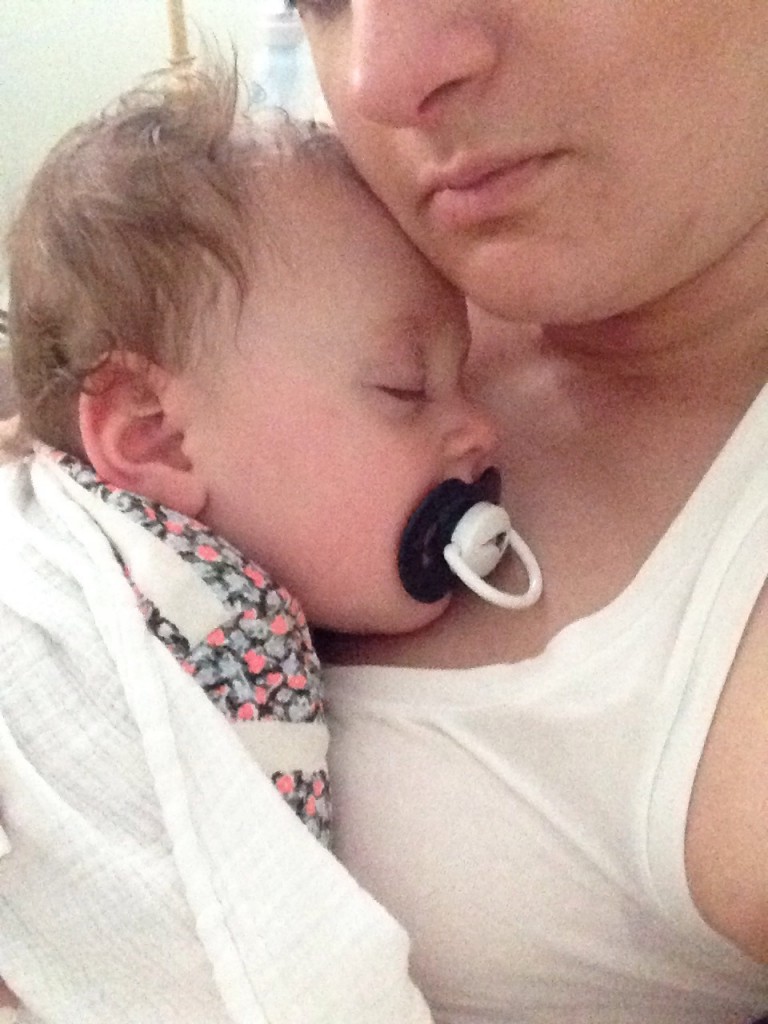 Lilly for Target collection: Since I was up at 4am on Sunday morning with a sad Nugget, I decided to check my Target app for the new Lilly collection!! Of course, the site crashed. #totallycalledit
I got up at 7:50 and got to my Target at 8:12 – and I couldn't believe the madness! The lot was full, but the racks in the women's section were totally empty. I immediately beelined it for the kids section and grabbed the LAST two jumpsuits for Gracie. Then headed back to the housewares section, and grabbed a wine carafe and beach blanket. People were just standing around, and I couldn't decide if they were waiting for more items to be restocked, until I noticed people "trading". I made my way to the changing room area, and waited patiently for people who were trying things on to decide on something they didn't want. It took me almost TWO hours, but I finally managed to snag a dress for me, a beach cover-up, a scarf, three dresses/rompers for Gracie, some girls items for a friend, and the carafe and beach blanket.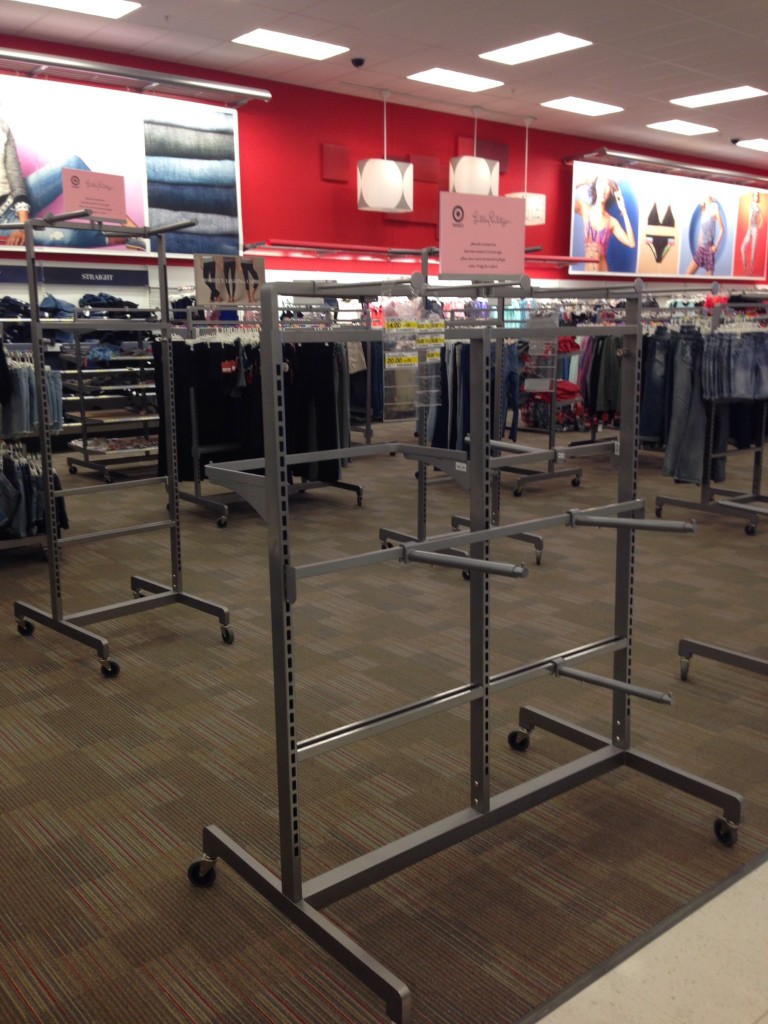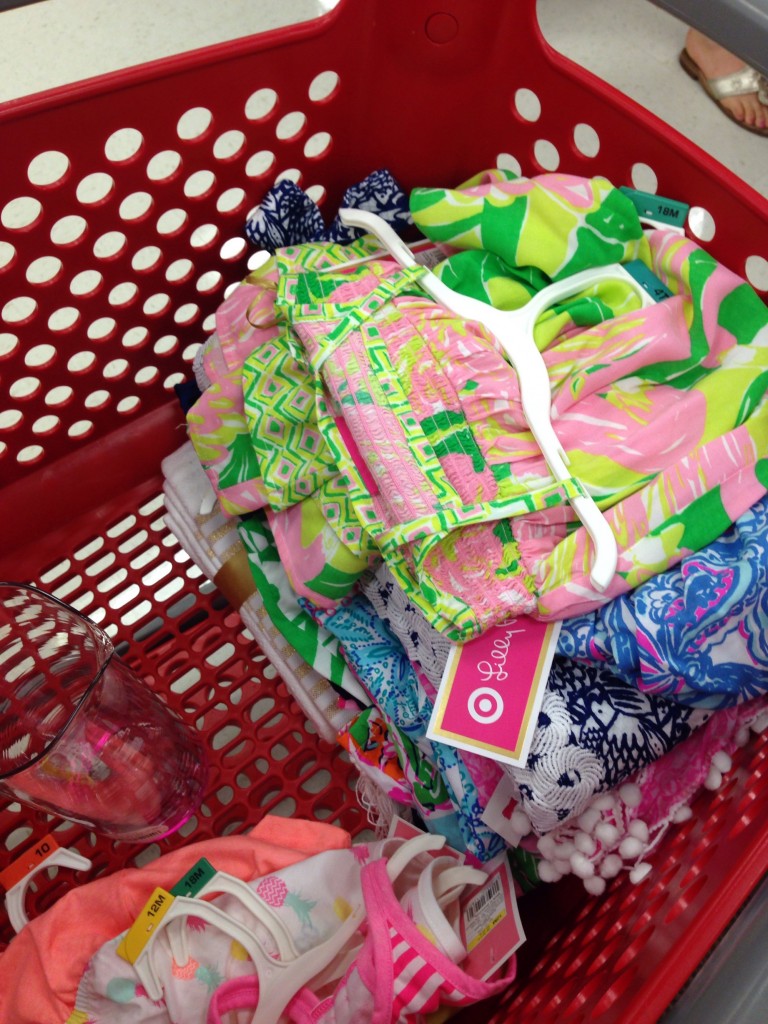 While I was pretty proud of my goodies, I knew I would never get away with spending $300!! When I finally told Keith Sunday night, (he had a mini heart attack) he helped me decide what to keep and what to go back.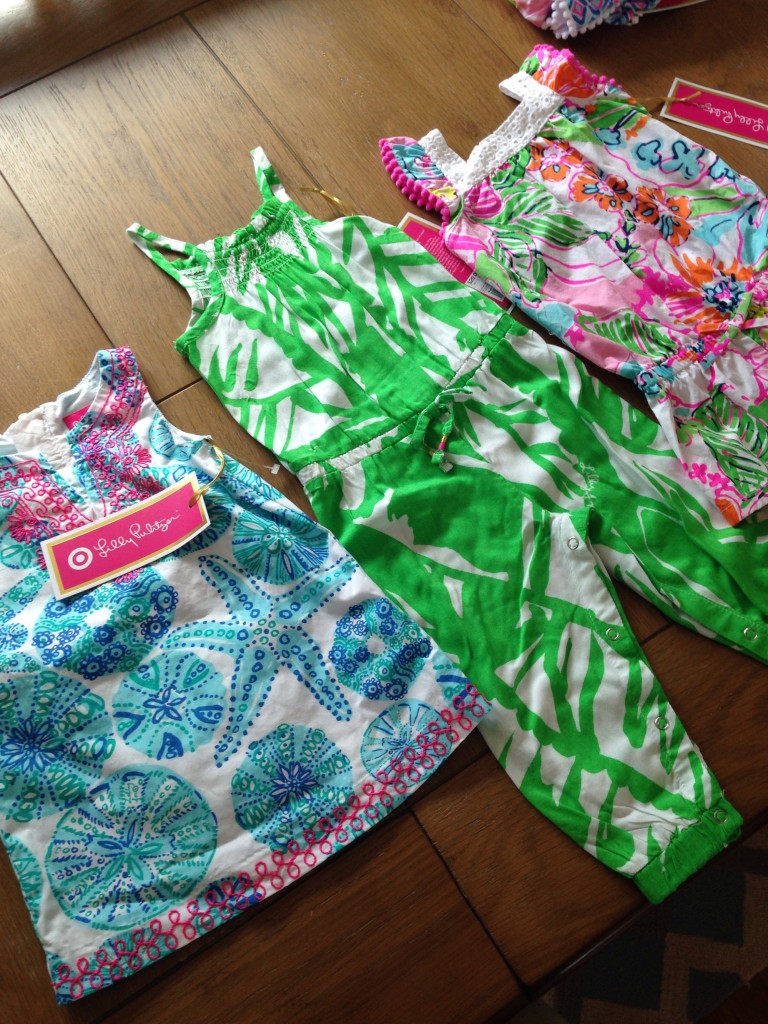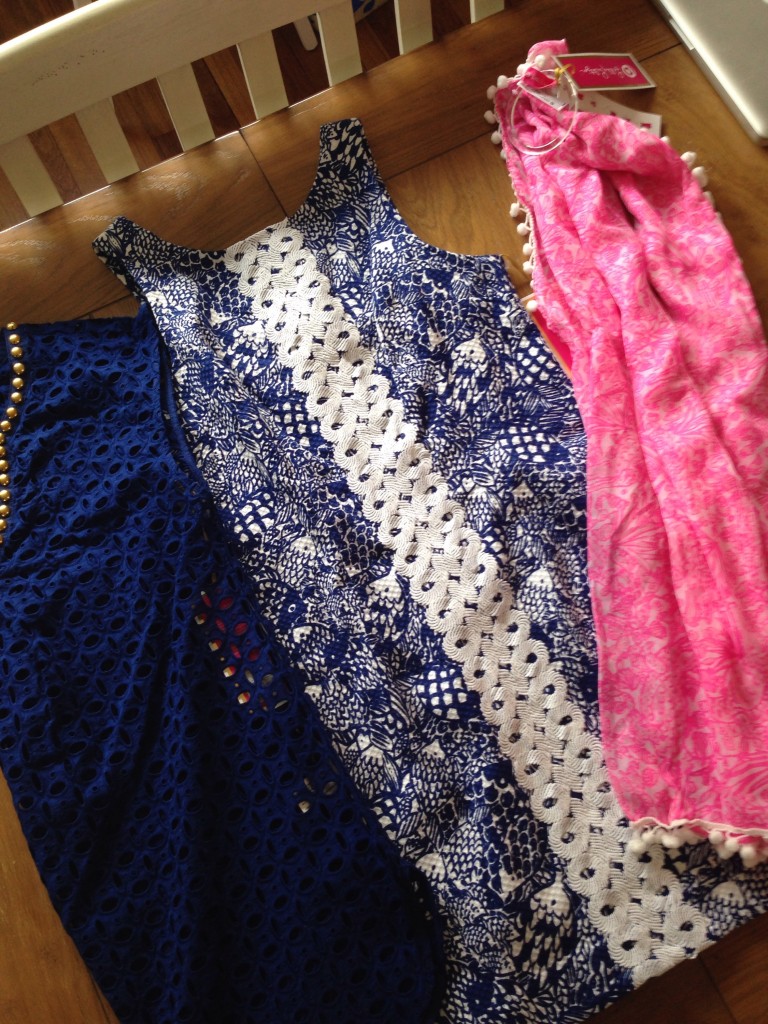 The only item I am still on the fence about is the beach blanket!! I don't have one, and I know it will be so awesome for picnics

And it was only $30 – keep or no??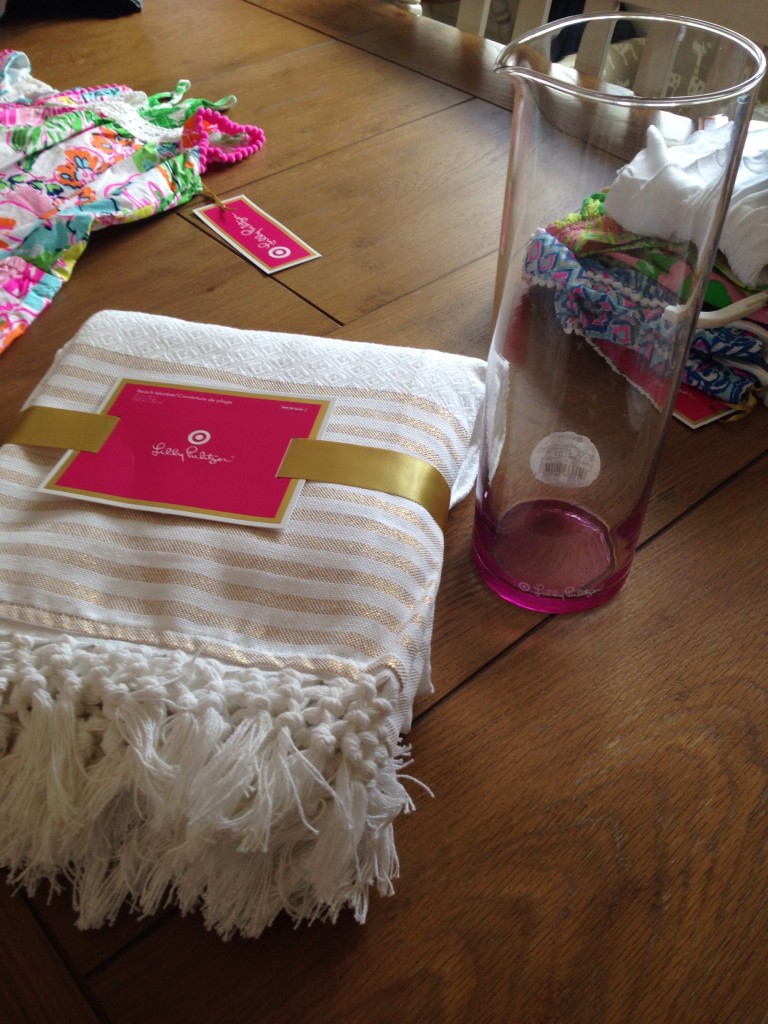 Other weekend highlights: my sister came home for the weekend and brought her new ten week old puppy and the stomach bug! My stomach is not feeling so well as our weekend winds down, so I am praying she didn't give it to any of us!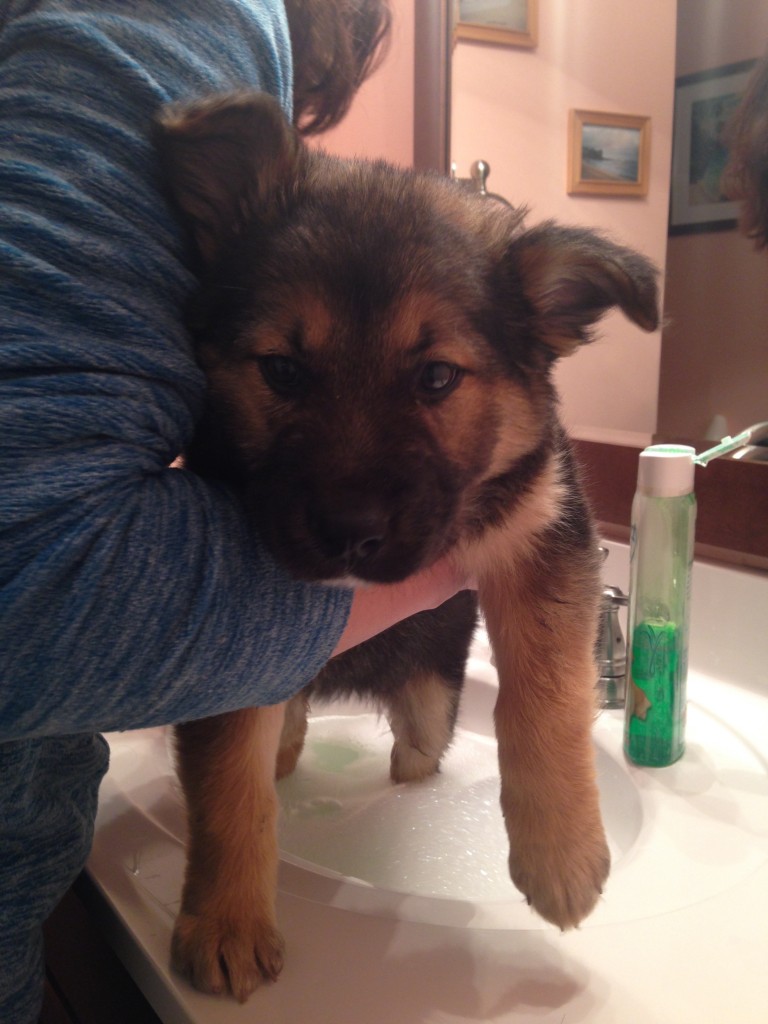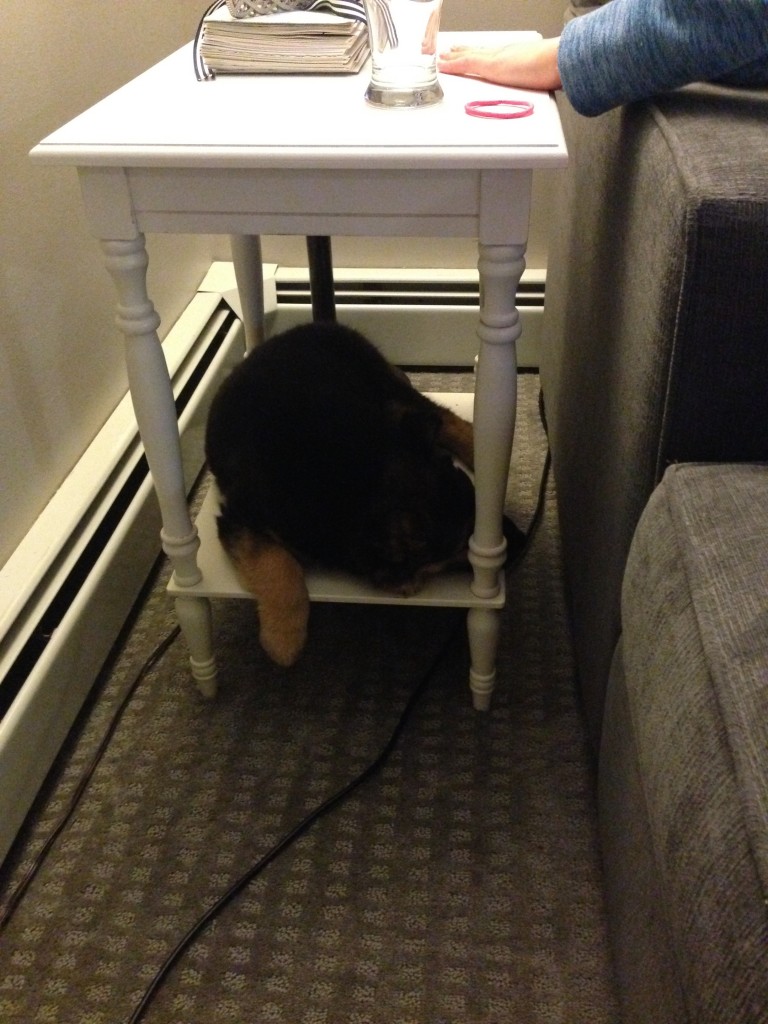 We wrapped up our two weekends of pre-cana at our church, and I'm so amazed at how much we got out of it. We met some great couples and had a nice time sharing our experiences with these couples. I'm hopeful that this is a ministry that we will be able to share in on a regular basis!
Today is Marathon Monday here in Boston, a very proud day for us! Reflecting on the events of two years ago, I am so proud of how strong and resilient we are. And to our friends running today, know we are all rooting for you!!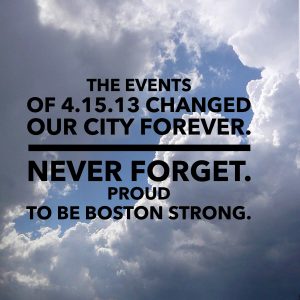 Happy (Marathon) Monday!!
 PS – did anyone catch the ACM awards? I'm pretty obsessed with Thomas Rhett