In honor of Valentine's Day, I thought that I would share the story of how Keith and I met and fell in love.
I love reading other blogger's stories and am excited to share mine today!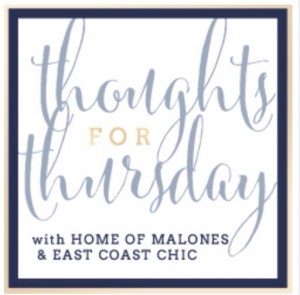 The groundwork: It was early June 2009 and my sister had gone to a George Strait concert the week before, and had gotten kicked out (that's a story for another day – but thank you Frank!) and since she didn't get to enjoy that concert, wanted to go to another one.  Brad Paisley/Dierks Bentley were playing the following week, she bought two tickets and asked if I wanted to go. I love country music, so of course said yes.
The day: June 12, 2009 – we got there and found our seats. We were drinking margaritas and enjoying the first act, when a group of people got to our row. We had to stand up to let them walk past us, and Keith was the last of the group to walk in. I know this sounds so cliche but when I saw him, the whole place just stopped. I was instantly mesmerized by his baby blue eyes!
What happened next: There was an empty seat between myself and Keith, and my sister decided to move to that seat so she could see better. Thank you, man-in-the-cowboy-hat for making it impossible to see. My sister will talk to pretty much anyone, so she naturally struck up a conversation with him. Instantly, I was jealous. (Nevermind that she was single, and I <oops> was not).  After the show ended, Keith asked us if we wanted to hang out with him and his friends some more. They were planning on grilling food and drinking beers while waiting for the parking lot to clear out, so of course we said yes. I was pretty smitten at this point, and an hour later when he handed me his phone open to a blank contact screen, I obliged and put my name and number in his phone. Smooth move, huh?
The rest is history: We had our first date on June 22, 2009 and were instantly a couple. We moved in together July 2010 and got engaged Memorial Day weekend 2011. Our wedding was September 1, 2012.
Serendipity: One of the girls that was with Keith and his friends that night, is now married to Frank (see the first paragraph) and they are expecting their first baby girl in a few months! AND – when we first met with our Deacon at church to discuss our wedding, we made the crazy discover that he was also at that concert with his wife and daughters. How cool is it that the night we first met, the man that would eventually marry us was somewhere in the crowd? He is also the same man that baptized Gracie. Fate y'all.
So there you have it – now we live in a little house in suburbia with our pup and sweet Gracie-girl. Crazy the twists and turns that life takes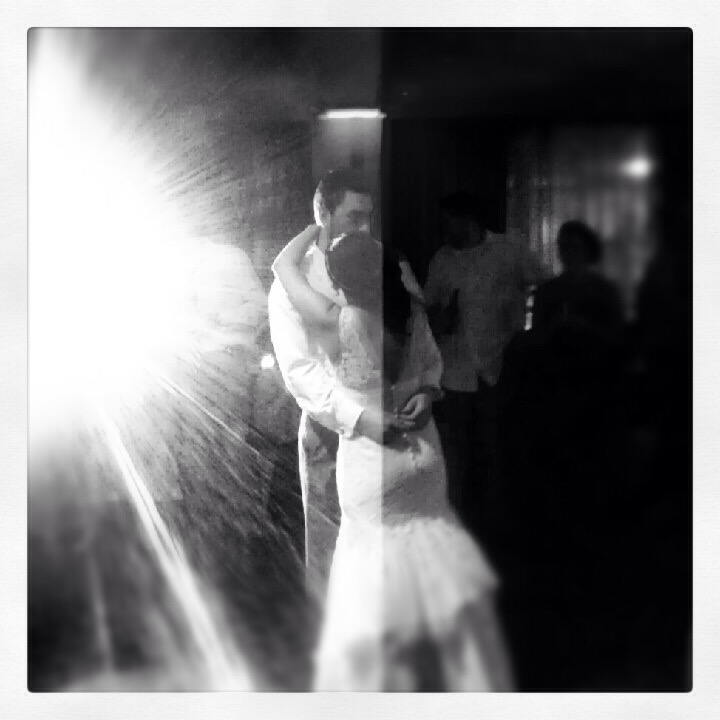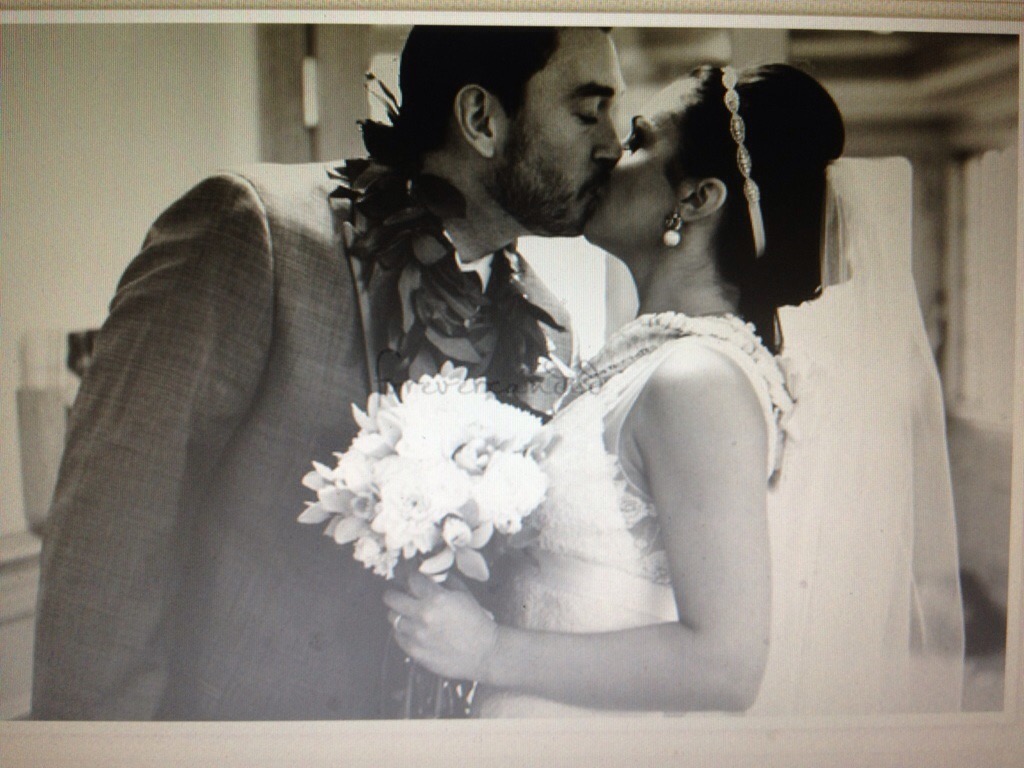 Linking up with Natalie and Annie for Thoughts for Thursday!